FIFA World Cup 2022 Highlights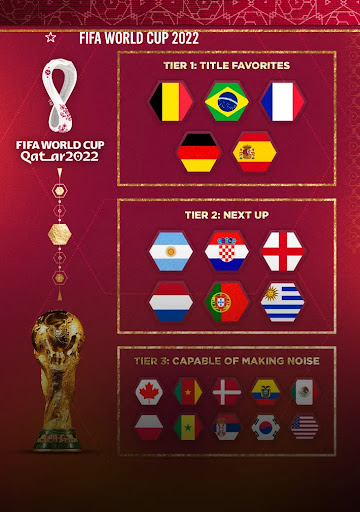 The 2022 FIFA World Cup is in full swing in Doha, Qatar, and the thrilling tournament seems to be going in the direction fans hoped it would be. From Ecuador getting knocked out of the tournament to Netherlands and the USA securing their position in the Round of 16, here are the highlights from Day 11 (November 30) of the 2022 FIFA World Cup.
               Ecuador and Senegal faced off in their third matches of the 2022 FIFA World Cup group stage. And after scoring a penalty kick, Senegal secured a place in the last 16 of the 2022 World Cup. It continued to be a disappointing World Cup for the host nations as Qatar went down to Netherlands in their final match, eliminating Qatar from the tournament. USA and Iran took on each other in another match up round, determining who would advance to the Round of 16 (the top two teams from each group-sixteen in total-will advance to the knockout stage to compete in a single-elimination style tournament). In the end, a goal by #10 Christian Pulisic was enough to secure the USA their win. In the last match of yesterday's game, Wales and England faced off against each other, with England dominating the entire game and securing the decisive win.
        Cristiano Ronaldo led Portugal to a vital victory against Uruguay. South Korea taking on Ghana was another nail-biter, with Ghana taking the lead. Brazil and Switzerland faced off each other in a critical match that would help one of them advance to the Round of 16. Today's game was a deciding factor for Argentina against Poland. With luck on their side after Messi's penalty kick was blocked by Poland's goalkeeper, Argentina rose to the occasion, securing a spot in the Round of 16. Mexico has been eliminated after they fell short based on goal differential with a 2-1 win over Saudi Arabia, which was not enough after Poland lost to Argentina.
        So far, fourteen teams have qualified for the Round of 16 of the FIFA World Cup 2022 in Qatar. Netherlands, Senegal, England, USA, France, Spain, Japan, Morocco, Croatia, Australia, Argentina, Poland, Brazil, and Portugal. The excitement continues as these teams advance to the next round. Will the TV show The Simpsons prediction of Ronaldo facing Messi in the final round become a reality or will it be the Westchester native Team Captain Tyler Adam's leading the USA to victory?