Weekly Sports Update: Monday, May 8 – Sunday, May 14
Last Weekend's Wins:
Friday, May 5 – Sunday, May 7 
Baseball
Varsity Baseball beat Nyack on Saturday in a 3-1 game. Michael Tucci hit a home run in addition to two runs batted in (RBI). Tyler Muranaka also had an RBI, and a double. Michael Gagliardi pitched a great game with no runs and only four hits. He struck out seven batters. Gagliardi also had a double.
Lacrosse
Varsity Boys Lacrosse crushed Ossining 11 to 2 this weekend. Dean Hiltsley scored 5 goals and assisted 1. Thomas Popolizio scored twice with 3 assists. James McManus also had two of both goals and assists. Aidan Mazzoni was goalie for the game and made 10 saves. He was also nominated for Lohud Boys Lacrosse Player of the Week.
Varsity Girls Lacrosse played Lakeland/Panas, beating them 8-4. Paige Montgomery scored 4 times with an assist. Caroline Clark had 3 goals and an assist. Maddie Porter has 9 saves as goalie, securing the win.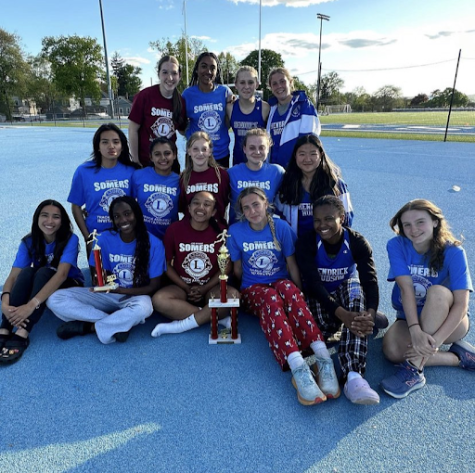 Track & Field
This past weekend the Girls Track & Field team won the Class B Championship at Somers' Lions Club Meet. The Boys Track & Field team placed 2nd at the same meet. Karli Martin broke another school record, her own, in the Hammer Throw. Martin also won the Discus event. Morgan Davis was named MVP for Jumping. She placed 1st for Long Jump, 2nd for High Jump, and 3rd for Triple Jump. Many other Sailors placed first in their events, namely Trey Feirman, Chloe Howard, Jessica Redmond, Rhylee Adviento, Sasha Villeda, Ava Schembari, Lindsay Tellez, Hannah Quigley, Raine Parker, and Allie Pappas.
This Week's Games: 
Monday, May 8 – Sunday, May 14
Monday starts off with Varsity Boys Golf playing Ossining at Hollow Brook Country Club at 4 pm. Varsity Boys Tennis has home matches against Panas at 4:15. Away at Nanuet is Varsity Baseball, playing a non-league game at 4:30. Varsity Boys Lacrosse also has a non-league game, home against Croton-Harmon at 4:30. Unified Basketball plays away against North Rockland at 4:45. Softball goes up against John Jay East Fishkill, home at FGL. Both JV and Varsity non-league games start at 5.
Tuesday keeps it going with JV Boys Tennis playing away against Horace Greeley's B Team at 4:15. JV Baseball plays at 4:45, a non-league home game against Putnam Valley. Girls Lacrosse finishes up the day with games against John Jay Cross River. Varsity plays at 4:30 and JV closes at 6:00.
Wednesday follows with Varsity Boys Tennis playing away at Lakeland at 4:15. JV plays home against Croton, a non-league game, at the same time. Softball plays Panas at 4:30. Varsity is away, JV is home at FGL. Varsity Baseball has another non-league game, this time home against Rye at 5. Varsity Boys Lacrosse wraps up the day playing Putnam Valley, home at 6 at Sunset Park.
On Thursday, Varsity Girls Lacrosse starts off the day playing away at Somers at 4:30. JV follows at 6 to end the day.
On Friday, Boys Tennis plays away at Yorktown. Both JV and Varsity play at 4:15. Varsity Softball plays home against Peekskill at 4:30.
Saturday holds big games for Softball and Track & Field. Varsity Track has a non-league meet at Irvington's Meszaro Field. Varsity Softball also hosts a championship at Sprout Brook Park.
Leave a Comment
Donate to The Hendrick Hudson Anchor
Your donation will promote student journalism at Hen Hud.
About the Contributor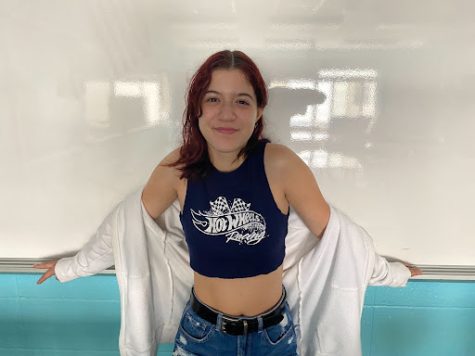 Quinn Muller, Writer
Quinn is a senior at Hen Hud, and this is her first year on The Anchor. She is the Co-Editor in Chief and runs Fit of the Week. In her free time, she...