Introducing Digidog: New York's first Robot Police Officer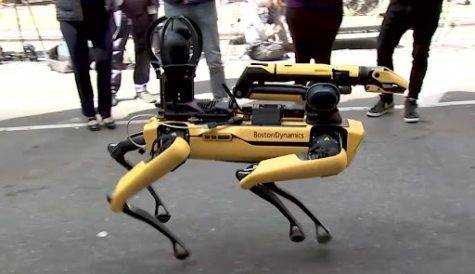 NEW YORK, New York – They say every dog has his day and April 11 was Digidog's day. New York City officials gathered in Times Square Tuesday morning to roll out a new initiative in the ongoing war on crime. The New York Police Department is reenlisting the four legged, 70-pound (32 kgs) robotic canine which was initially deployed years ago but dismissed by the previous administration after facing some backlash from critics. Digidog, also known as "Spot" is a $74,000 remote controlled robot created by Boston Dynamics in Massachusetts, owned by Hyundai Motor Group. It is designed to work in dangerous situations that pose a threat to humans like hostage standoffs, perform inspections in dangerous areas, and monitor construction sites.
Digidog, who was previewed exclusively by WABC TV Eyewitness News back in December 2020, fell victim to calls by civil rights advocates to cut police department funding. Its first appearance was in 2021 when the NYPD touted its ability to use its cameras, lights and communication system to help police in dangerous situations. Critics spoke out against the use of Digidog over concerns about surveillance and its emblematic aggressive policing which caused the NYPD to immediately cancel its contract with Boston Dynamics. "A few loud people were opposed to it and we took a step back. That is not how I operate," Adams said during a news conference. "We are scanning the globe to find technology that will assure this city is safe."
Police Commissioner Keechant Sewell said the robotic canine is part of the NYPD's history of leveraging technology to "safeguard a modern city." Two men were being held hostage in a Bronx apartment in 2021.They had been threatened at gunpoint, tied up and tortured for hours by two other men who pretended to be plumbers to get inside, the police said. One of the victims managed to escape and called the police, who showed up early at the apartment on East 227th Street. Unsure if the armed men were still inside, police deployed Digidog with a loping gait, cameras and lights affixed to its frame, and a two-way communication system that allowed the officer maneuvering it remotely to see and hear what was happening. Digidog was able to see in the dark and assessed how safe it was for the police officers to enter the apartment building.
"The use of these technologies will be transparent, consistent and always done in collaboration with the people that we serve," Sewell said. The NYPD is leasing the new Robocop, which Mayor Adams compared to a Roomba, equipped with multiple cameras and sensors to patrol Times Square and the Times Square subway station this summer. "This K5 robot provides real time situational awareness and actionable intelligence to first responders and also provides a physical crime deterrence," NYPD Chief Maddrey said. "Our job is to fight crime and keep people safe, and these tools are significant steps forward in that vital mission.". The announcement comes as the city continues to battle crime on the subways and elsewhere.
Leave a Comment
Donate to The Hendrick Hudson Anchor
Your donation will promote student journalism at Hen Hud.
About the Contributor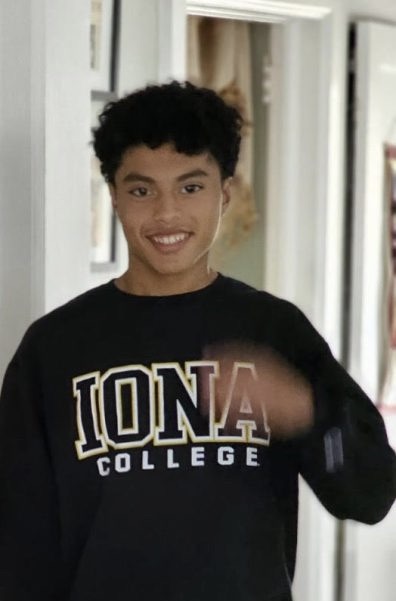 Zachary Zalamea, Writer
Zachary "Zac" or "ZZ" Zalamea is a Senior at Hen Hud. This is his second year as an Anchor writer. He has been with the boy's soccer varsity team...