Wildfire in New Jersey Forces Evacuation of 170 Homes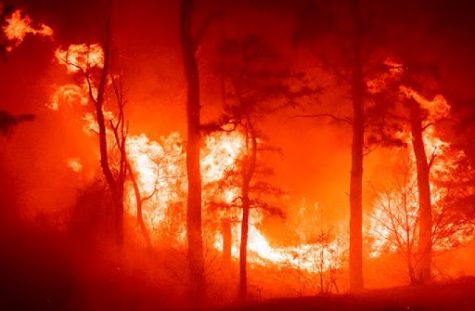 MANCHESTER, New Jersey – A massive 2,500 acre forest fire burned in Ocean County, New Jersey early Wednesday, April 12, 2023. New Jersey firefighters were met by the 200-foot (60-meter) flames as they battled a wildfire tearing through 6 square miles of the state's Pine Barrens, the ecosystem that covers most of southern New Jersey. The fire rained down ashes and prompted evacuations, but left no one injured, officials said Wednesday. About 75 firefighters, two helicopters, bulldozers and 15 fire engines were used to fight the flames. Helicopters filled large containers with water from a nearby lake Wednesday and dropped it on the flames. The fire started Tuesday afternoon and was 50% contained as of noon Wednesday, according to Trevor Raynor, assistant warden with the state's Forest Fire Service. Officials said they didn't expect its perimeter to grow further.
Police and fire officials went door-to-door asking people to take temporary shelter at a nearby high school. Around 170 homes were forcefully evacuated. "We saw the red glow in the sky, and every time the wind would shift, it got worse," said Jason Cylenica, who lives in the neighborhood closest to the fire. His wife, Cynthia Tiemper, said burning embers landed in their backyard Tuesday night, prompting them to evacuate even before the fire department knocked on their door at 10:45 p.m. "We left so fast I didn't even bring socks," she said. "It was like, 'You grab the dog, I'll grab this and let's go. When we got back here this morning and saw that everything was still here, it was like prayers had been answered." There were no casualties reported, nor properties lost in the fire.
The same conditions that helped spread the New Jersey fire were present in at least 20 states on Wednesday, according to the National Weather Service after issuing a so-called "red flag warnings" in virtually every region of the country,including Westchester, due to warm, dry conditions and stronger-than-usual winds which combine to increase the risk of wildfires, spokesperson John Moore said. Forest fires are a common occurrence in the Pine Barrens, a 1.1 million-acre state and federally protected reserve about halfway between Philadelphia to the west and the Atlantic coast to the east, stretching across more than seven counties of New Jersey.
Leave a Comment
Donate to The Hendrick Hudson Anchor
Your donation will promote student journalism at Hen Hud.
About the Contributor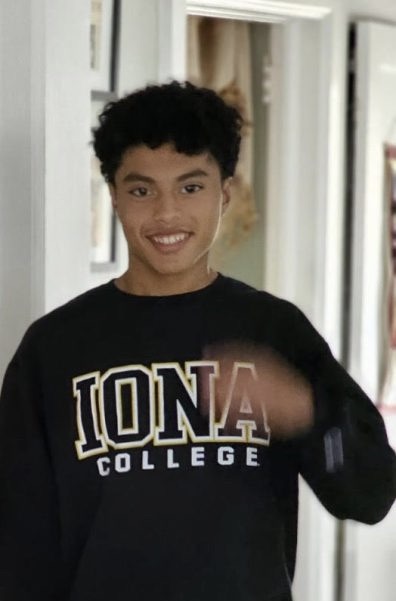 Zachary Zalamea, Writer
Zachary "Zac" or "ZZ" Zalamea is a Senior at Hen Hud. This is his second year as an Anchor writer. He has been with the boy's soccer varsity team...