Biden's Surpise Visit to Ukrainian Capital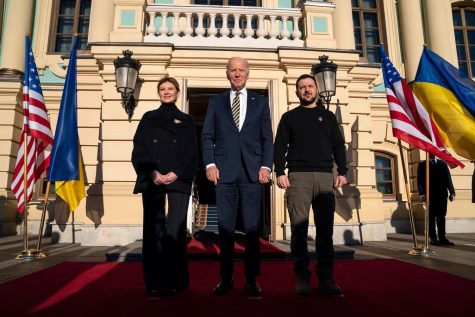 KYIV, Ukraine – On February 20th, President Joe Biden made a surprise visit to the Ukrainian capital Kyiv to meet with President Volodymyr Zelenskyy. The symbolic trip continues the American support of Ukraine in the Russian-Ukrainian conflict. 
This visit was done with extreme secrecy, only allowing a small team of his closest aides, medical, and security officers to travel with him. The official White House schedule was inaccurate to his actual visit, with the itinerary showing different information than what actually happened. Only two journalists were allowed to travel with the President, however they were not permitted to report on the visit until after the President arrived in the capital. Russia was notified of this visit for deconfliction purposes.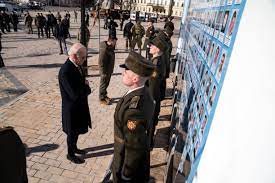 However the trip still stands as a symbolic gesture against Russia in the conflict. President Biden spent a 10 hour train ride in order to get to Kyiv, his first visit to the war zone as president. During the trip, both Biden and Zelenskyy laid wreaths to honor soldiers at the Wall of Remembrance amidst air raid sirens. 
Biden announced continued assistance of Ukraine during the trip, demonstrating America's determination to stick with Ukraine in this conflict.
Leave a Comment
About the Contributor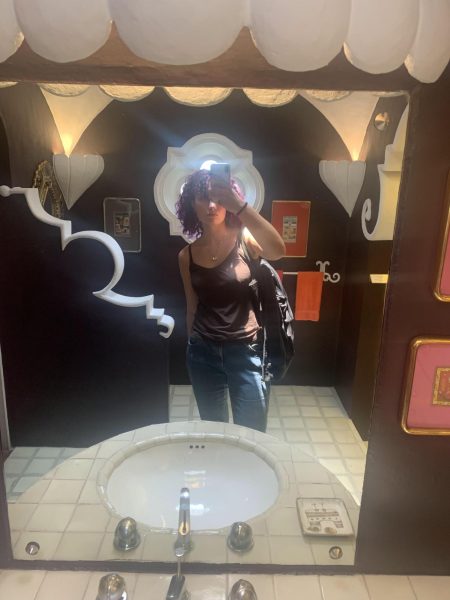 Elaine Clarke, Opinion Desk Editor
Elaine Clarke is a Senior at Hendrick Hudson High School. This is her fourth year writing for the newspaper and first year as editor. Alongside this,...