2022 Hendrick Hudson Career Fair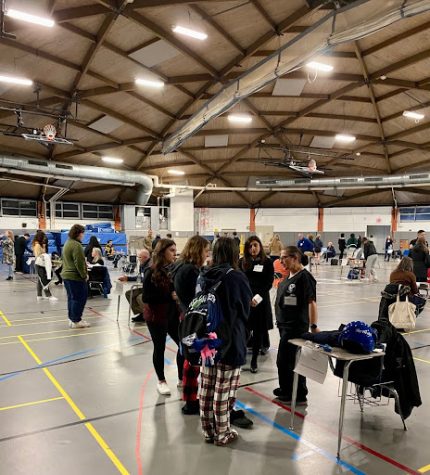 The Hendrick Hudson Career fair was held on November 29th after school, providing students with opportunities to explore different career choices. 
The event featured a variety of careers, from the arts to engineering and education. For those who missed out on this exciting experience, below is an overview of some of the participants. 
Lisa Rudner, Baker (Abby's Dessert Bar)
Lisa Rudner is the founder and baker at Abby's Dessert Bar, a local online bakery known for its tasty treats. Before becoming a baker, Rudner worked as a sports writer. Baking was always a passion of hers, so she went to culinary school to become a baker. Rudner now has her own online bakery and is her own boss. Although she has to work late hours and holidays, seeing people fall in love with her treats makes it all worth it. Her advice to young bakers is to pursue your passion, work in the field and go to programs like BOCES before culinary school.
Melissa Sarno, Writer
Melissa Sarno has been a writer for most of her life and has a BS in communications and a MFA in screenwriting. To others who are interested in her career, Sarno recommends reading. To be a writer, you have to also be a reader and need to have creativity and discipline. Her favorite part of her work is playing around with words and stories and getting to create and have fun, despite any rejection she may face.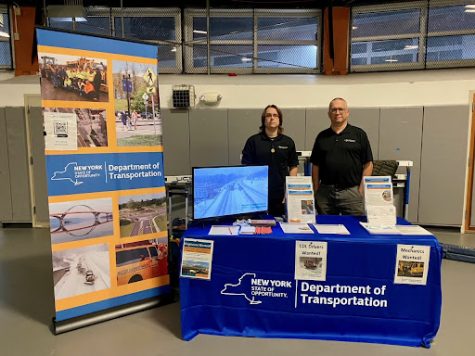 Wren Johnson, Fine Arts Curator and Archivist
Wren Johnson is a fine arts industry curator and archive and collections director. In her day to day life, Johnson spends her time researching the history of an art piece and cataloging it, wrapping artwork for exhibition, and discussing art pieces and their history with other researchers, among other things. 
She holds a MFA undergraduate degree in the fine arts, manages her own art studio, and practices art. She loves handling art pieces and learning their history, despite how frustrated she gets when she feels empty-handed about a piece's history. Johnson finds her job very stimulating with a wide variety of tasks and recommends to those who share her passion to look for volunteer positions at museums, look into programs and internships within her field, and explore the wide variety of jobs within the fine arts field.
Joseph Mintz, Model and Commercial Actor
Joseph Mintz is a model and actor. In school, he majored in theater which he found to be helpful when looking for commercial gigs. On a day to day basis, Mintz shoots– for up to 10 hours a day– and submits information to different agencies. He says being on set is fun since he gets pampered and travels to exciting locations, all expenses paid. To pursue this dream, Mintz recommends getting used to being rejected but to stay confident. Look for opportunities through social media and build a portfolio before submitting agencies.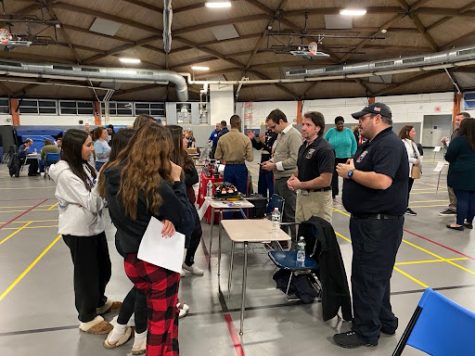 Marcelo Gioliante, Engineer
Marcelo Gioliante has worked as an engineer for a manufacturing company for around 22 years. On a day to day basis, Gioliante manages other engineers and machinists. He has a bachelor's degree in mechanical engineering and recommends studying math, science and public speaking. Gioliante is very satisfied with his work and enjoys finishing projects. Often, he has to deal with customer and employee deadlines which he finds to be the most challenging aspects of his work. 
Melisa Ditri, Kindergarten Teacher
Meslia Ditri has been a kindergarten teacher at Frank G. Lindsey Elementary School for 16 years. Prior to being a teacher, Ditri was an accountant and has a bachelor's degree in business administration and master's in early childhood education. She loves seeing the kids grow and have fun and finds no negative aspects to her work. 
To others seeking her field, she recommends making sure to get as much classroom time as possible. Teaching may be your passion, but it is hard work and often experience allows you to realize that it may not be your ideal profession.
---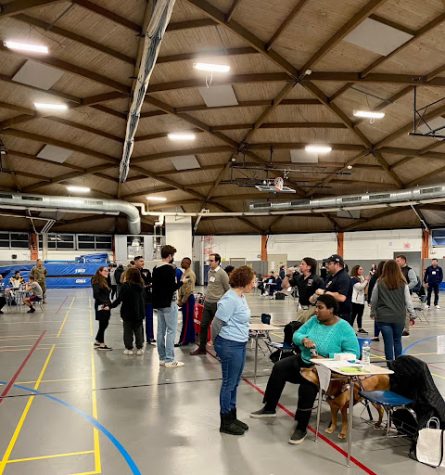 Students at the career fair like sophomore Ember Bates agreed in the success of the fair, stating that she "really enjoyed it and it was a good time." She also thinks that the fair should keep the after school time slow so "people with drive" will benefit from it. Bate's peer, Nava Minichino,  stated that the experience was "cool." Junior Valentina Delgado thinks the fair was "cool and informative and provided perspective on other people's life and choices." Overall, students agree that the Hendrick Hudson Career Fair was a great experience and very successful in showcasing different career paths. Make sure to check it out next time the fair is held.
Leave a Comment
About the Contributors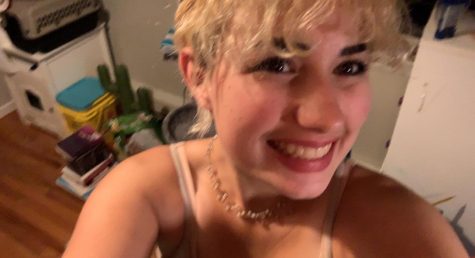 Elaine Clarke, Writer
Elaine Clarke is a Junior at Hendrick Hudson High School. This is her third year writing for the newspaper. Alongside this, Elaine participates in the...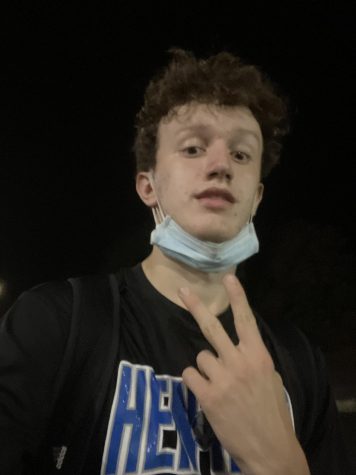 Bixby Piccolo Hill, Writer
Bixby is a senior and a writer for The Anchor. He plays soccer, tennis, and rows and skis (in their respective seasons). He is also the president of the...