Writer's Guild of America (WGA) and the Alliance of Motion Picture and Television Producers (AMPTP) are in the works for union renegotiations soon, says WGA in an announcement Thursday, September 15th.  
The WGA has been on strike for almost four and a half months, longer than their last major strike held in 2008. The guild has been fighting for issues concerning better pay, job security, and the regulation of AI in the media. The two organizations have been at a standstill since August, after the AMPTP offered the WGA one proposal that they have yet to back down from, even after the WGA offered a counter.  
WGA's demands for increased, regular pay as well as an end to the transformation of their work from a permanent job to gig-to-gig based work have yet to be completely met by the AMPTP. Instead, companies like Disney and Netflix dismiss the demands from workers that could change everything for them, but next to nothing for large production companies.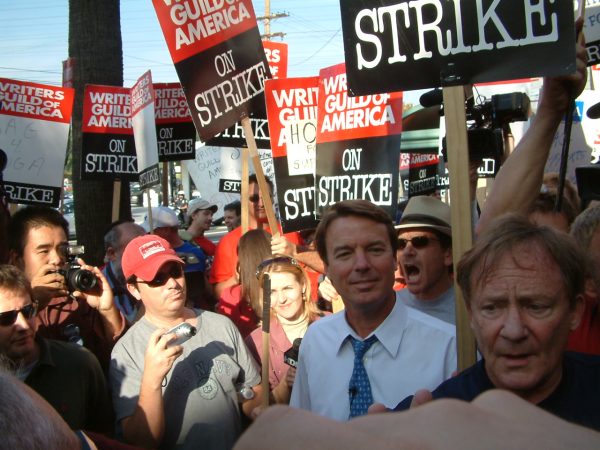 According to the WGA website, the estimated cost of WGA's proposal for many large companies such as Disney, Netflix, Warner Bros., and Paramount is on average 0.0756% of their annual revenues, ranging from 0.006% (Amazon's revenues) to 0.206% (Netflix's revenues). Although the cost of WGA is a small percentage of AMPTP member's annual revenues, they still attempt to cut corners on WGA's proposal.
With the WGA's plan, thousands of writers could be guaranteed safe, regular employment. The acceptance of their proposal would not only increase the quality of television and movie production by giving writers more freedom with their work, but would also give writers an increased quality of life. All AMPTP needs to do is budge.
(Read more about the WGA's original demands in Kacie Burns' article, published May 19, 2023)