Valedictorian and Salutatorian Announced for Class of 2023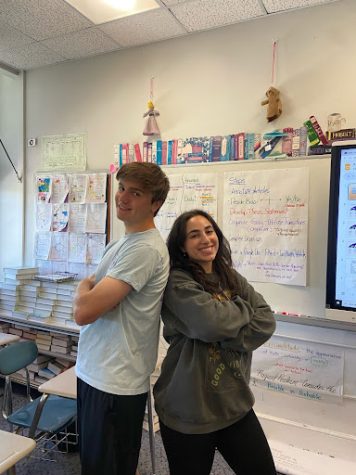 Montrose, New York – In an eagerly anticipated announcement, Hendrick Hudson High School proudly revealed the names of the valedictorian and salutatorian for the graduating class of 2023. The prestigious titles were awarded to two exceptional students, Peter Kochek and Kayla Cohen, who have both demonstrated remarkable academic prowess, leadership skills, and unwavering dedication throughout their high school journey.
Amidst an impressive pool of candidates, Peter, commonly known as PJ, Kochek has emerged as the valedictorian of the class of 2023. With an unparalleled commitment to academic excellence, PJ has not only achieved the highest grade point average in the graduating class but has also excelled in a myriad of extracurricular activities.
Kochek has consistently demonstrated a passion for making a positive impact both within and beyond the school walls. From leading multiple student organizations to excelling in athletics, such as his role as president in both National Honor Society and Future Business Leaders of America, and leading the Hen Hud Boys Varsity Soccer Team through the season, his dedication is obvious. His exceptional work ethic, coupled with his ability to inspire and lead his peers, has left a lasting mark on the school community. It is safe to say that this same dedication will continue during his journey at the University of Rochester, where he will be majoring in business analytics.
"I'm honored to be named valedictorian of the class of 2023," expressed PJ. ""The most important thing I've learned is that you always have to make sure what you're doing is truly worthwhile for yourself, not for others' expectations."
The title of salutatorian has been awarded to Kayla Cohen, a remarkable student who has consistently demonstrated exceptional academic prowess and leadership capabilities. Kayla's tireless dedication to her studies and active involvement in various clubs and organizations have solidified her position as one of the most respected students in the class. Beyond her academic achievement, she is president of Student Government, HOSA, Green Team and captain of the Girls Varsity Soccer Team. After graduating, Kayla will go on to attend college at UC Davis with a major in veterinary sciences. 
"I am honored to be named as the salutatorian of the class of 2023," shared Cohen. "The experience that I had at Hen Hud to reach this accomplishment was not easy, but I think it showed me that hard work does pay off."
The valedictorian and salutatorian titles represent not only academic excellence but also serve as beacons of inspiration for the graduating class. Both students embody the values and virtues that Hendrick Hudson High School strives to instill in its students, setting a high standard for them.
They both will have the honor of addressing their peers and delivering speeches during the upcoming graduation ceremony on June 16th, where they will share their unique reflections and experiences. The entire Hendrick Hudson community eagerly awaits this momentous occasion and looks forward to celebrating the remarkable achievements of the class of 2023.
As the graduating seniors prepare to embark on their new journeys, they will undoubtedly carry the legacy of the valedictorian and salutatorian, inspiring future generations of students to strive for greatness and make a positive impact on the world.
Congratulations to Peter Kochek and Kayla Cohen on their exceptional achievements!
Leave a Comment
About the Contributor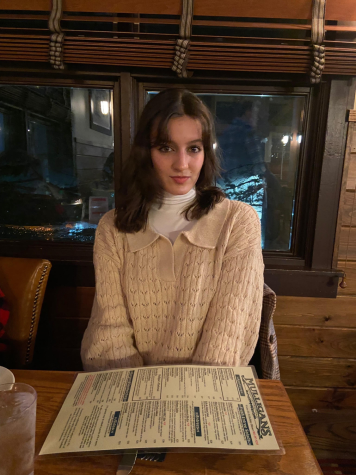 Hayden Bouza, Editor-in-Chief
Hayden is editor-in-chief of The Anchor and a Senior at Hendrick Hudson High School. Outside of the newspaper, Hayden enjoys reading (especially classics),...