Hit the Slopes this Winter with Hen Hud's Ski Team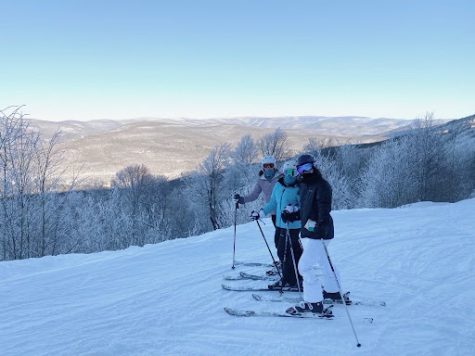 A cool breeze hits your face. As the lift increases in altitude, you find yourself inching to the edge of the seat. The lift bounces slightly as the cables lug each chair forward, carrying the anticipatory skiers, snowboarders, and other inventive snow sporters closer to their exit ramp. You line up your chosen equipment to lift off onto the soft, welcoming snow. You're finally on the slopes and you race to adjust everything before taking off down the mountain, protected from the elements with layers of waterproof gear and able to enjoy the rush of the pine trees flashing by and the crush of the snow beneath your feet. As you near the bottom, you prepare to stop and reflect on your enjoyment of the ride, ready to get on the next lift and do it all again. 
If this sounds like your ideal after-school or weekend activity, you should consider joining Hendrick Hudson's Ski Team. Led by Coach Duff, the team welcomes riders of all levels and kinds, including first-timers and snowboarders. Students who currently ski or have experience with skiing are encouraged to join the racing team. Once the season picks up, races occur weekly, and the team competes against neighboring schools in our region. Last year, a few students from the team made it to regionals and competed in the Catskills at Hunter Mountain.
The ski team is always looking for new members. If you are interested or have questions, please email Coach Duff at [email protected] or visit his office in the social worker's wing (next to the guidance office).
View Comments (2)
About the Contributor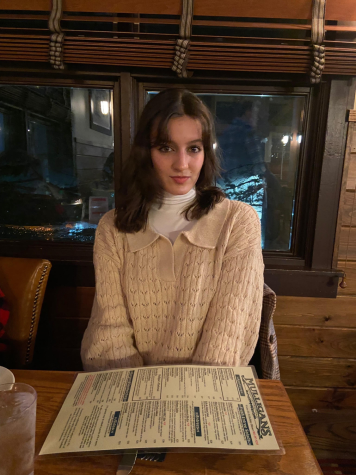 Hayden Bouza, Editor-in-Chief
Hayden is editor-in-chief of The Anchor and a Senior at Hendrick Hudson High School. Outside of the newspaper, Hayden enjoys reading (especially classics),...