This Year in United Sound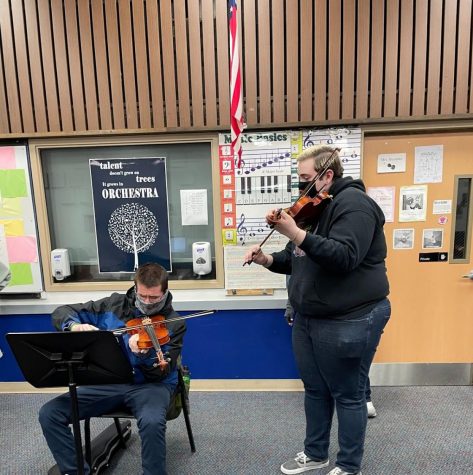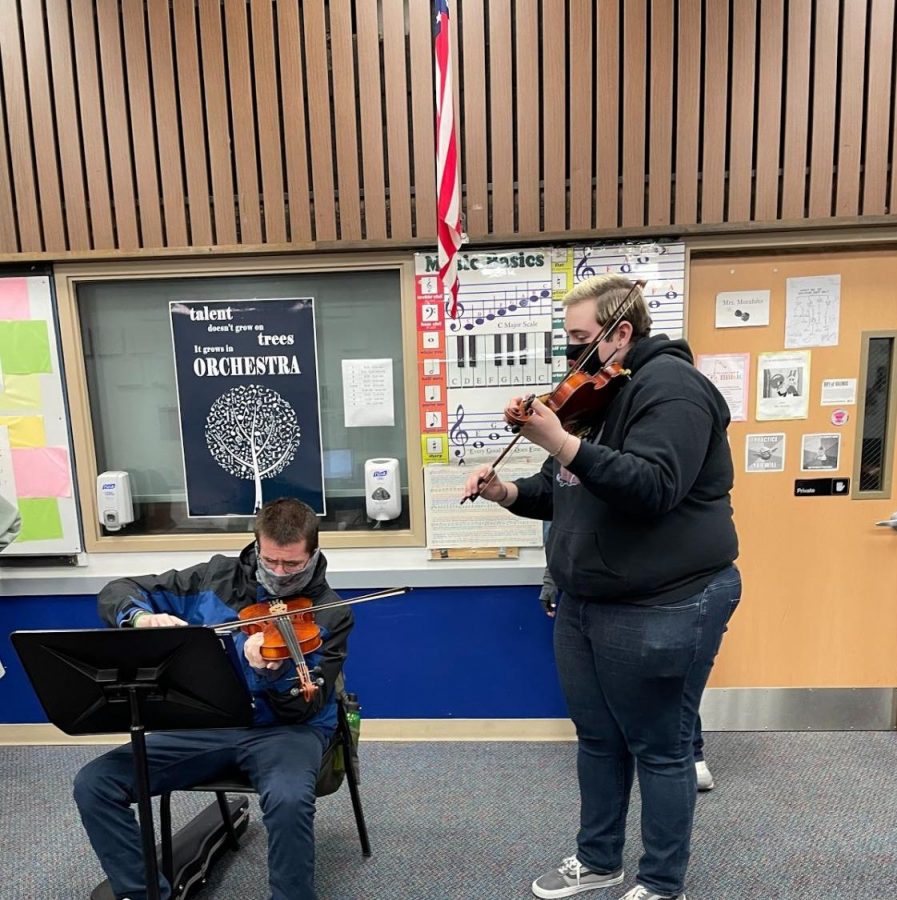 Every year, a group of Hen Hud seniors dedicate their 8th period to teaching the Sailor Program Students how to play string instruments–the group is called United Sound. The seniors become mentors, and mentees get to choose the instrument they want to learn–this could range from violin, to guitar, to cello. The experience is incredible–friendships are forged, new skills are learned, and it all culminates in playing a whole song together at the Spring Concert. However, unsurprisingly, this year has changed the usual United Sound experience.
It has been a challenge to conserve the core aspects of friendship and music with the new hybrid model of school, but through much brainstorming and collaboration it has been possible. Mrs. Morabito, the teacher in charge of United Sound, stated, "I'm so excited that we were able to keep this program alive despite the challenges presented by the pandemic. This year has forced us to be very creative!" The mentors and teacher leader, Mrs. Morabito, have worked tirelessly to keep the only New York chapter of United Sound up and running.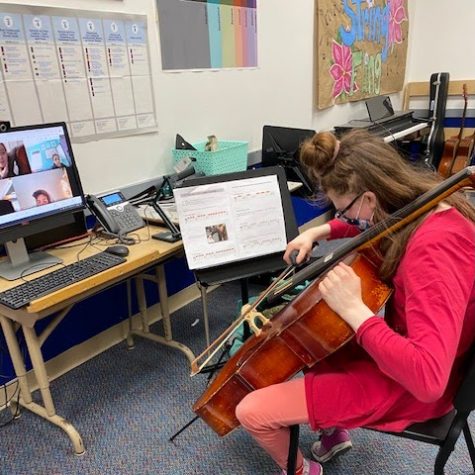 One of our favorite new practices has been creating music together! Here's what Mrs. Morabito had to say: "In addition to playing string instruments and following the United Sound curriculum, our mentors and new musicians have explored digital composition programs such as the Chrome Music Lab and Incridebox. They have also explored sound and color by creating Kandinsky style musical maps." These digital composition programs have been an incredible way for the mentors and new musicians to bond and create something unique to their friendships. Another practice we've used is a fan favorite: Kahoot. We divide into teams and try to decipher rhythms as quickly as possible! It's a great way to put into practice the skills the new musicians are learning. 
To wrap up, Mrs. Morabito said "I think that it is safe to say that this year has been a hit so far! We are excited to put together a performance in the Spring and look forward to the future of this program." So, be on the lookout for a (potentially virtual) concert. United Sound cannot wait to show our community the music we have been working on.