Celebrating Women's History Month: Iconic Women Throughout History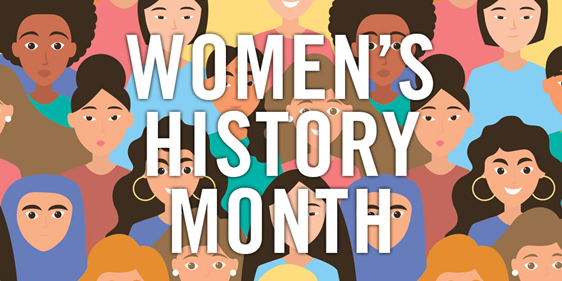 Every year since 1987 we dedicate March to celebrate Women's History and iconic female figures around the world. Many of these women fought and/or are still fighting for equal rights. Throughout history since the beginning of civilization, women were believed inferior to their male counterparts. Many of these women had to overcome societal standards, the patriarchy and harsh criticism. This is the time to celebrate all these amazing women. But let this also stand as a reminder that some ladies around the world are still fighting for their rights. 
Mary Wollstonecraft (1759-1797) – Wollstonecraft is most well know for her feminist classic A Vindication of the Rights of Women published in 1792. In her book, Wollstonecraft advocated for women to receive education equal to men's. She wrote about how the educational system trained women to be incapable and beneath their male counterparts. She argued that if women received the same quality education as men they would be amazing mothers and be able to work in other professions. Wollstonecraft's ideas reflect many other feminists' own at the time, but she goes on to say that women's statuses could change through social reform and political change. The book was originally ill-received but gained recognition in the 1840s. Right before Wollstonecraft's death, she gave birth to Mary Wollstonecraft Shelly, the author of Frankenstein, which would become an early science-fiction classic.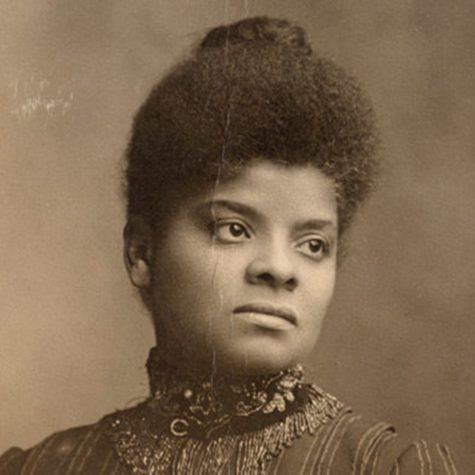 Ida B. Wells-Barnett (1862-1831) – Born in Mississippi, Wells-Barnett was born into slavery at the end of the Civil War. While visiting her grandmother, both of her parents died of yellow fever  leaving her to take care of her siblings. Wells-Barnett became a teacher to raise her siblings as a family and moved to Memphis. Ida B. Wells-Barnett is best known for her journalism. She became interested in the lynching of black men and the causes. She published her findings in 1892, leaving many locals angry, even driving her out of town to Chicago. Throughout her life, Wells-Barnett traveled internationally to expose others to the horrors of lynching and to include the issue in the suffrage movement. Because of this, she was often ridiculed by women's rights organizations in the United States. Wells-Barnett went on to establish the National Association of Colored Women's Club to help address civil rights and women's suffrage. She was even in Niagara Falls for the founding of the NAACP. Near the end of her career she focused on urban reform in Chicago where she lived. Throughout her life, Ida B. Wells-Barnett fought for her equality, not just racial but also gender.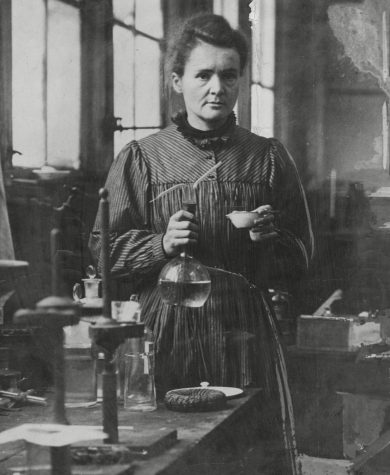 Marie Curie (1867-1934) –  In 1867, Marie Curie was born into a family of poor teachers. To support the family she became a governess and found her love for learning and knowledge. After attending school, Curie joined the School of Chemistry and Physics in Paris where she began studying uranium and the radioactive rays produced by it. Curie and her husband found that there must have been another element in the samples producing large amounts of radioactive rays. Only after grinding, dissolving, and separating different elements in the sample did they find another element – polonium. They also found a radioactive liquid left behind in the extraction of the polonium; a new element that became radium. In 1903, Curie and her husband, Pierre Curie, were awarded the Nobel Prize for Physics. Later in 1911, she won another Nobel Prize in chemistry for creating means to measure radioactivity. During World War I, Curie helped create small, portable X-ray units to be used on the battlefields called "Petits Curies." Marie Curie won numerous awards throughout her career and is known as one of the most important female scientists. 
Alice Paul (1885-1977) – Alice Paul was an American women's suffrage activist and probably one of the most influential figures in the movement. Born in New Jersey to a Quaker family, her parents often advocated for women's equality. After attending college, Paul went abroad to England where she was jailed three times for suffragist agitation. There she learned militant protest tactics like picketing and hunger strikes. Once back in the States, Paul joined the National Woman Suffrage Association (NAWSA) and led the Washington, DC chapter. Alice Paul's first and largest protest was held on March 3, 1913, the day of President Woodrow Wilsons' inauguration, where about eight thousand women marched down Pennsylvania Avenue towards the White House. A few days later, Wilson claimed it wasn't time for a constitutional amendment to grant women the right to vote. Later in 1917, Paul led the "Silent Sentinels," an 18-month picketing protest outside of the White House with signs saying, "Mr. President, how long must women wait for liberty?" Because of this protest, Paul was arrested and jailed for seven months where she then organized a hunger strike which gained the public's interest and sympathy for the movement. Finally in 1920, the 19th Amendment was passed and women had earned the right to vote. Paul spent the rest of her life focused on trying to further women's rights and to protect women against discrimnation.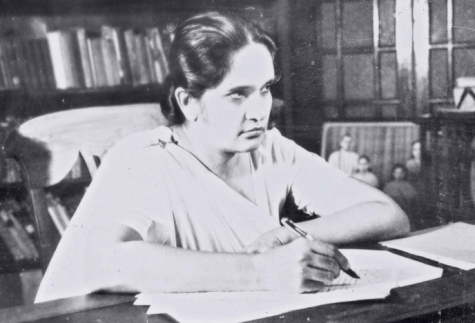 Sirimavo Bandaranaike (1916-2000) – Bandaranaike became the world's first female prime minister when she was elected Prime Minister of Sri Lanka in 1960. She served as prime minister for three terms, from 1960 to 1965, 1970 to 1977 and 1994 to 2000. Her socialist policies helped reduce inequality and improved the lives for her citizens. Today, she is mainly remembered for her harsh actions that persecuted and alienated the Tamil people and resulted in a civil war. However, most of her policies were supported by the general public. By being an Asian woman and being the first ever female prime minister, other Asian countries made strides for gender equality and equal gender opportunities. Her daughter, Chandrika Kumaratunga, became Sri Lanka's fifth President, and the first female President to win two consecutive terms.
Betty Friedan (1921-2006) – Betty Friedan is best well known for her literary work The Feminine Mystique which was published in 1963. Friedan lost her job when she became pregnant with her second child. She stayed home to care for her family as a restless mother and began to wonder if other mothers faced  the same problems. Betty Friedan wanted to be able to do more with her life than just be a worn-out mother and housewife. The Feminine Mystique explores just that, to encourage women to venture out and show that not all women wanted to be housewives. This book became essential to the women's rights movements. Later in 1966, Friedan co-founded the National Organization for Women and served as its first president. The organization fought against gender stereotypes and tried to give women more roles in politics. She also helped form the NARAL Pro-Choice America (1969) and the National Women's Politcal Caucus (1971).
Marsha P. Johnson (1945-1992) and Sylvia Rivera (1951-2002) – Marsha P. Johnson and Sylvia Rivera are best known for their contributions to the gay liberation and transgender rights movements in the 60s and 70s as Black and Latina drag queens. The two of them met 1963 and became friends. The pair gained traction for their involvement at the Stonewall Riots on June 28, 1969 at the Stonewall Inn in New York City. The patrons of the bar grew tired and fed up with the police's harassment and dehumanization, so they revolted. Johnson is credited with throwing the first glass that incited the riot. A year later, in 1970, the first Pride marches took place. The women are credited with the beginning of the Pride movement. Throughout her life, Marsha P. Johnson was an activist, who advocated for gay rights and later AIDS. Johnson and Rivera founded the Street Transvestite Action Revolutionaries (STAR) together to help support homeless transgender youth and provide a sense of community.  Both women's persistence and hope for a better future still resonates among the LGBTQIA+ community today.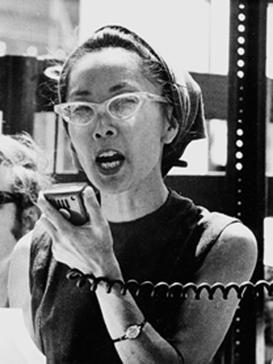 Yuri Kochiyama (1921-2014) – Asian-American activist,Yuri Kochiyama, was born in southern California. Months after the attack on Pearl Harbor, her family was detained in the Japanese internment camps along with ten of thousands of others. She stayed there for three years before  finally moving to New York City with her husband in 1948. There, she was exposed to the civil rights movements of Black and Puerto Rican communities. In New York, Kochiyama held a brief but transformative friendship with Malcom X where he helped radicalize her ideas. In the 1980s, Yuri Kochiyama and her husband pushed for a formal apology and reparations from the president for the Japanese-American internees and eventually met success through the Civil Liberties Act signed by President Ronald Reagan. She was very dedicated to her activism and stands as a figure for Asian-American communities. 
Wangari Maathai (1940-2011) – Wangari Maathai grew up in Nyeri County in Kenya. In 1971, she became the first East African woman to earn a doctorate degree, a PhD in biology and biological sciences. After earning her PhD, she became the chair of the Department of Veterinary Anatomy and a professor, and was the first woman to hold those positions. From 1981 to 1987 she was the chairman of the National Council of Women and came up with an idea to help women plant trees and to better their lives. This became known as the Green Belt Movement created in 1976. Since then, the Movement has helped plant more than 20 million trees on farms, schools, and church estates. In 1989, the Pan African Green Belt Network was established to help bring the program to other African countries. Her efforts have been widely recognized, as Maathai became the first ever African woman to win a Nobel Peace Prize in 2004 for her contributions to create "sustainable development, democracy and peace." Later in her life, she partnered with the University of Nairobi to create the Wangari Maathai Institute for Peace and Environmental Studies (WMI) which focuses academic studies of peace, land use, agriculture, and resource-based conflicts. Throughout her life Maathai was dedicated to protecting the environment and advocating for peace.