Indivisible, with Liberty and Justice for All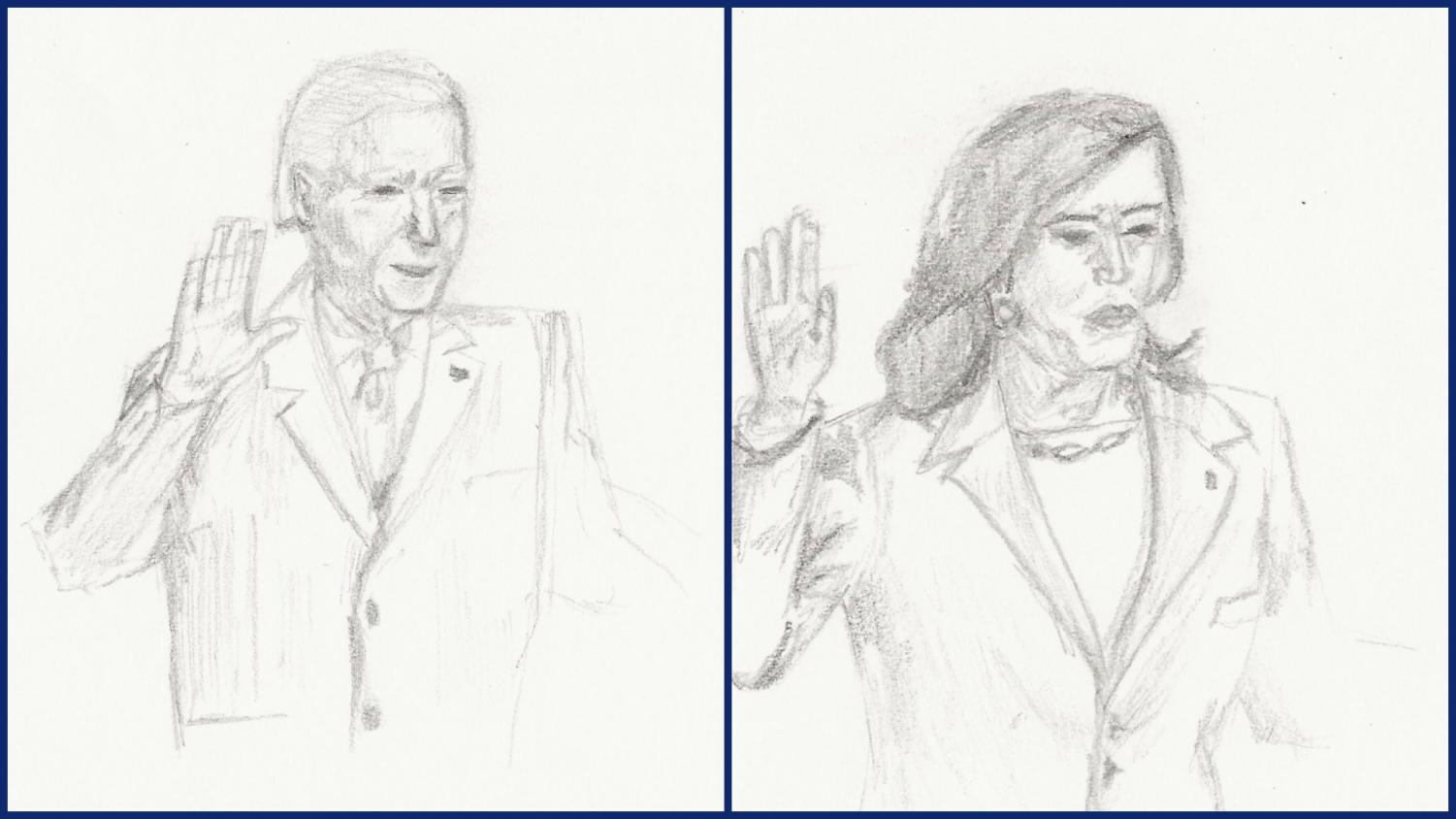 On Wednesday January 20th, 2021, Joseph R. Biden Jr. was officially inaugurated as the 46th President of the United States. Facing a divided nation, plagued by the perils of a deadly pandemic, economic downturn and partisan dispute that threatened to undermine the fabric of our democracy, President Biden delivered a speech with one resounding message: unity. 
"The American story depends not on any one of us, not on some of us, but on all of us. On 'We the People' who seek a more perfect Union," President Biden proclaimed early on in his 26 minute long address.
Moments earlier, President Biden had placed his hand on a Bible that has been in his family for 128 years and recited the oath of office administered by Chief Justice John Roberts.
President Biden's ceremony followed that of Vice President Kamala Harris, who was sworn in by Justice Sonia Sotomayor on a Bible belonging to Civil Rights leader and Supreme Court Justice, Thurgood Marshall.
President Biden opened his speech with a line that ran loud and clear. "This is America's day. This is democracy's day," he said, before continuing on to indirectly reference the Capitol riots that transpired just a week prior.
Upholding his message of unity, President Biden opted not to place blame on a singular person, party or group, but instead looked to the future, proclaiming that "democracy has prevailed."
In his first extension of a bipartisan hand, President Biden deeply thanked his predecessors from both parties, President Obama, President Bush and President Clinton, for their presence at his swearing in. The only two living presidents not in attendance were President Carter, who, at 96, remained home for health concerns, but offered then President-Elect Biden a phone call the night before, and President Trump, who after refusing to concede the results of the election, chose not to attend the ceremony. President Trump's vice president, Mike Pence, was in attendance.
President Biden went on to address some of the most pressing issues of the day, and vowed to move forward "with speed and urgency." He spoke of the devastating loss of hundreds of thousands of Americans from the coronavirus, and the countless others who have lost their jobs, been forced to close their businesses or struggled to provide for their families. 
President Biden also acknowledged the ever worsening climate crisis, and "the cry for racial justice some 400 years in the making." "The dream of justice for all will be deferred no longer," he said.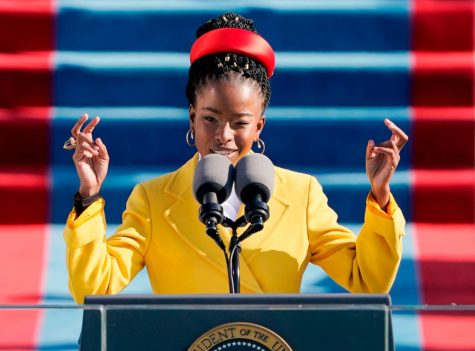 True to his word, President Biden has already nominated the most diverse cabinet in American history, including Vice President Kamala Harris. Harris's historic inauguration makes her the first African American, the first South Asian American and the first woman to hold the country's second highest office.
The atmosphere of solidarity and change carried through the very end of President Biden's speech and into the words of the nation's youngest ever inaugural poet, Amanda Gorman. Enrapturing the hearts of viewers, Gorman's poem, "The Hill We Climb," spoke of a country of dreams, "a nation that isn't broken / but simply unfinished," and a democracy that "can be periodically delayed," but never "defeated."
Following the ceremony, President Biden and Vice President Harris, accompanied by the three former presidents in attendance, traveled to Arlington National Cemetery, to lay a wreath on the Tomb of the Unknowns.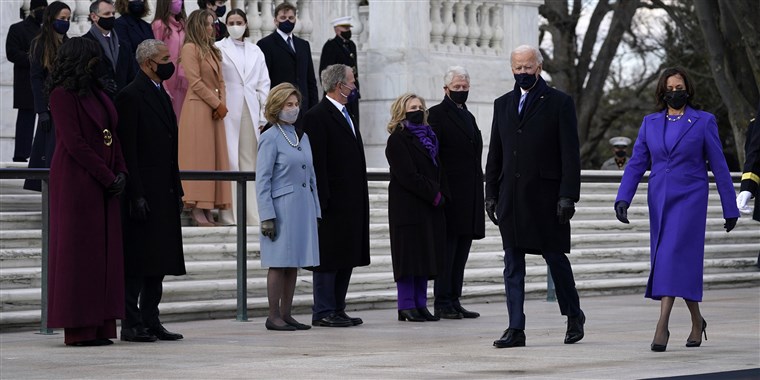 Upon entering the White House later that afternoon, President Biden got straight to work, signing 17 executive orders, many aimed at combating the coronavirus pandemic and reversing the policy of the previous administration. Amongst other actions, President Biden issued a mask mandate on federal property, reentered the United States into the Paris Climate Accords and the World Health Organization, halted construction on the border wall, and lifted the restrictions on travelers from Muslim countries.
Meanwhile, Vice President Harris headed straight to Congress to swear in three new Senators – Jon Ossoff and Rafael Warnock, after their victories in the January 5th Georgia runoff election, and Alex Padilla, who was chosen by the governor of California to replace Harris's seat. The induction of three new Democratic Senators officially brought the Senate to a 50-50 partisan breakdown. With the tie-breaking vote of Vice President Harris, the Democrats, and new Senate Majority Leader Chuck Schumer, of New York, now have control. 
The eventful day concluded with a 90-minute televised program called "Celebrating America," hosted by actor Tom Hanks. The show featured performances by artists including Bruce Springsteen, Katy Perry, John Legend, Justin Timberlake and Jon Bon Jovi. Vice President Harris and President Biden spoke, both raising one more call for unity, as they bring America into a new day.