Levi's Jeans: 170 Years of Style
Levi Strauss and Co has endured as an icon in the world of fashion since the company was founded in 1853. Known internationally for their denim, Levi's has somehow managed to defy all logic and remain a constant in popular culture, even when attention spans shortened, fashion became fast, and quantity overtook quality. The brand has existed longer than Coca-Cola, Dr. Martens, and Hershey's chocolate, and has survived even as countless clothing companies fell apart. Here, we'll take a look at Levi's biggest moments over the past 170 years; both for their brand and for pop-culture. 
1853 – Levi Strauss and Co. is Founded
Levi's was founded in 1853 by German dry goods salesman Levi Strauss and Jacob Davis, a tailor from Nevada. The company came to be when Davis came up with a process to use copper rivets on the stress points of men's pants which become over-stretched during day-to-day activity, like pocket corners and the fly, to make them more durable. At the time denim was being used for workwear, but nothing like Davis's pants existed. However, an issue arose when Davis couldn't afford the paperwork to patent his idea, so he reached out to Strauss, his fabric supplier, to ask that they team up to patent the idea. Luckily, Strauss agreed. Thus was the birth of Levi Strauss and Co, a company that was founded on innovation and never stopped.
1873 – Creation of the 501s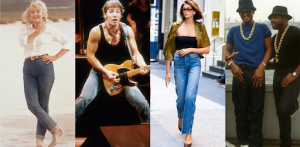 Not only was the Davis/Strauss patent the beginning of a beautiful new friendship, but those first denim pants that they thought up became the classic 501 jeans. These were the first real pair of jeans to grace the market, and they have remained a staple since their official debut circa 1873. The 501s became so popular that Vogue referred to them as "debatably the most famous jeans in the world."
1886 – Introduction of Levi's Iconic Patch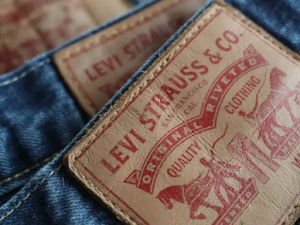 In 1886, Levi's started branding their denim with the iconic leather patch that is still used today. Featuring two horses pulling on a pair of jeans, the logo was created with the idea of proving the durability of Levi's products to the public. Though, the patch as a whole was created in order to help customers avoid buying counterfeit jeans by mistake. Decades later, the patches still help us spot a pair of Levi's from a mile away.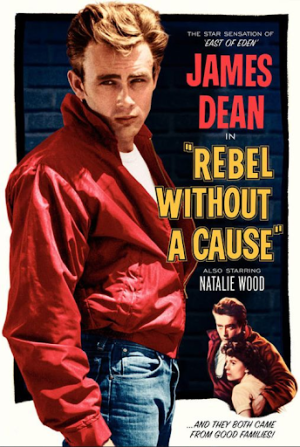 1953 – James Dean Wears 501s in Rebel Without a Cause
In 1953, James Dean did for denim what Michael Jordan did for sneakers. Wearing a pair of 501s in the movie that made him an instant icon, Rebel Without a Cause, James Dean showed America that jeans could be worn whenever and however, not just as workwear. In his uniform of a white t-shirt, red bomber jacket, and denim, Dean popularized jeans with the youth of the 50s who wanted nothing more than to exude cool and rebel from their more stiffly dressed parents.
1957 – Elvis Rocks Out in a Pair of Black Jeans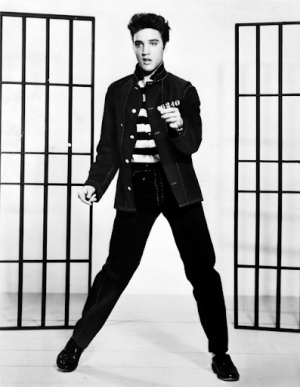 It's rumored that the King of Rock, Elvis Presley, was the first ever to don a pair of Levi's black jeans when he danced like no one was watching in his 1957 movie, Jailhouse Rock. However, the truth is that the brand's first pair of black pants debuted more than 50 years prior when Levi's began to offer their products in colors other than blue. Still, nobody remembers that; all we know is that the King himself rocked a pair of Levi's. He not only popularized black jeans but also denim jackets, which previously had not been widely worn.
1970s – The Popular Explosion of the Levi's Original 505s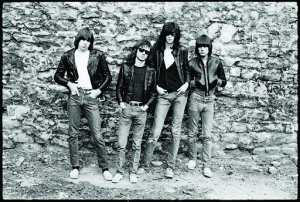 1967 saw the creation of one of Levi's most famous products to date, the Original 505s. These are no ordinary jeans, in the 1970s they became the uniform for rebellious youth and counterculture supporters everywhere. The 505s were a cultural zeitgeist of the 70s; they appeared on a certain Rolling Stones album, Sticky Fingers, in 1971, and every member of The Ramones sported a pair on their self-titled album's cover in 1976. Interestingly, the 505s had dozens of prototypes before they were released as Strauss and Co wanted to land a fit that sits right in between slim and skinny.
1984 – Bruce Springsteen Wears 501s in the Born in the U.S.A Album Cover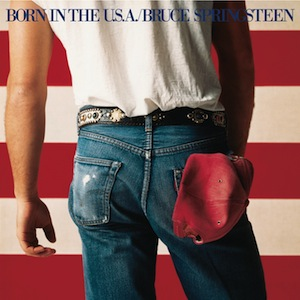 Bruce Springsteen shows off his 501s in the iconic cover of his 1984 album, Born in the U.S.A. As the album became ever popular, so did its cover – so much so that President Reagan even tried to use its popularity in his reelection campaign (to Springsteen's annoyance). Eventually, Springsteen's album cover, and his 501s, became an icon in the world of music listeners everywhere.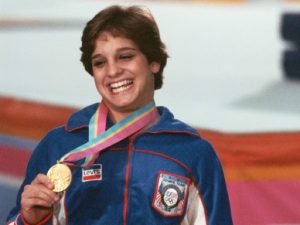 1984 – Levi's Outfits the US Olympic Team
As the official outfitters for the winter and summer Olympics in 1984, Levi Strauss and Co ensured that the United States team arrived in style. At the opening ceremony of the winter Olympics in February, American competitors entered the Sarajevo Stadium in Levi's flannel-lined jeans, sheepskin jackets and cowboy hats.
2022 – Vintage Levi's are Sold for $87,000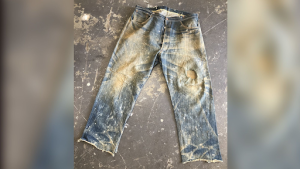 A phenomenon that continues to appear through the 21st century is the finding and selling of vintage Levi's jeans. Not "vintage" like your older sister's low rise khakis, vintage like 100 year old pants found in the deep recesses of a coal mine. Modern denim aficionados spend hundreds of hours and thousands of dollars on collecting the rarest of the rare pieces, and Levi's is a consistent favorite as the brand has been around for so long. In 2022, a pair of Levi's that had been found in an abandoned mine shaft from the 1880s were sold at an auction for a whopping $87,000. Their buyers were 23 year old collectors Zip Stevenson and Kyle Hautner, who are not the first and certainly not the last to shell out a seemingly outrageous amount of money for a pair of vintage Levi"s.
Leave a Comment
About the Contributor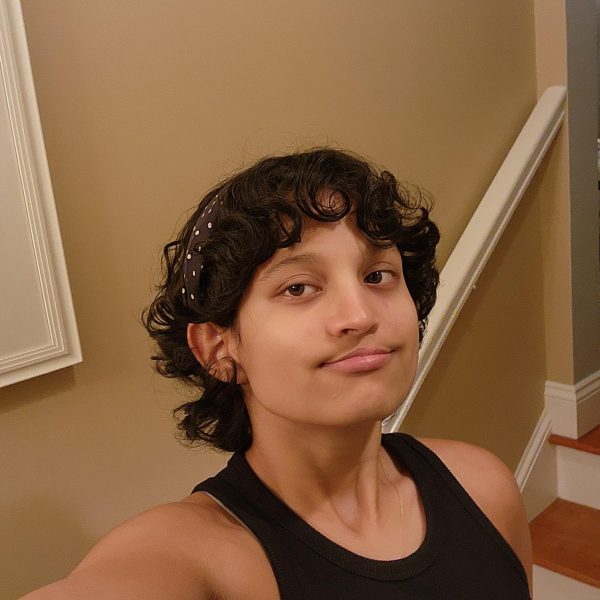 Sarah Nabi, Writer
Sarah is a senior at Hen Hud, and this is her second year working for The Anchor, where she contributes articles and, often, photos of school events....