Dust Storm Causes Deadly and Fiery Crashes on Chicago Highway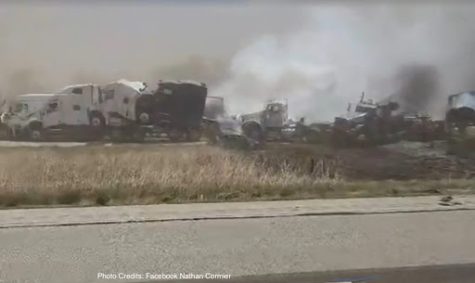 DIVERNON, Illinois (May 2, 2023) – Monday's deadly and fiery crashes along a 2-mile stretch of interstate 55 in central Illinois, 75 miles (120 kilometers) north of St. Louis and just south of the state capital of Springfield, came as high spring winds kicked up dust at a time when farmers were busy tilling or planting their fields. Winds whisked up a dust wall from farm fields that swallowed a stretch of the busy interstate highway. In just a matter of minutes, the intensity of a brown cloud caked the interiors of vehicles in dirt. As darkness covered them, it was too late for some cars and trucks dashing down the road to put on their brakes. They slammed into one another, leaving them crumpled and in some cases burned. 
Monday's incident involved 40-60 cars, along with tractor-trailers, two of which caught fire leaving almost 40 people in ages 2 to 80 with minor to life-threatening injuries and six dead of which two of them still remain unidentifiable. The six people who died were all in northbound lanes, while the 37 injured were on both sides of I-55. Witnesses described a sudden burst of dirt completely erasing visibility. "It was like a white out, only it was a brown out," said 25 year old Evan Anderson, who was returning home to St. Louis from Chicago. Caught between two semis, Anderson said he believes he was spared serious injury because the truck behind him turned slightly before striking his vehicle. "People tried to slow down, and other people didn't, and I just got plowed into," Anderson said. "There were just so many cars and semi trucks with so much momentum behind them." 
Tom Thomas, who was traveling south to St. Louis before Monday's crashes, said after the vehicle he was in got into a crash, the only thing he could hear was  "crash after crash after crash behind us." "They were very unusual circumstances. Certainly dust storms happen, but it is not something that happens every day here in this part of Illinois or any part of Illinois," Illinois State Police Director Brendan Kelly said at a news conference earlier today. Dust storms, technically called "haboobs" are defined as events in which visibility is reduced to 1 km or less as a result of blowing dust. Massive walls of sand, dust and grit — often a mile or more high and as much as several hundred miles long — race across the landscape, draping a hazel shroud overhead and extinguishing daylight. The storms can be accompanied by 60 mph winds, visibilities of barely a few feet and a suffocating concentration of dust particles that can pose a respiratory risk to virtually anybody. They can lead to deadly pile ups on interstates, and can render airports inoperable until conditions improve, according to Washington Post meteorologist Matthew Cappucci. 
More than 40 troopers rushed to the scene, including members of the state police traffic crash reconstruction. "Those investigators are very early in their inquiry and have a lot of evidence to review and people to interview as part of their probe. We have a lot of science that has to be done to see what we can determine," Kelly said. According to the National Weather Service, winds were gusting between 35 and 45 mph (56 and 74 kph). Kelly said his investigators would try to determine whether nature was the only factor. Farmers in central Illinois, including Montgomery County, where the crashes occurred, are tilling fields and planting corn and soybeans, the region's chief crops, said Emerson Nafziger, a professor emeritus in the the Department of Crop Sciences at the University of Illinois' Urbana-Champaign campus. Much of central Illinois has received little rain in recent weeks, he said, and crop,and that are normally wet this time of the year is dry-with farmers active in their fields, high winds can easily sent dust airborne.
Illinois ranks 26th among the states in terms of farm fields planted without tillage. Tilling causes soil aeration, controls weeds and pests and prepares the land for seed germination, but can increase soil erosion, including by the wind. "It does not benefit a farmer to lose a bunch of topsoil, so they have no motivation to do something that would cause this," Kelly said. "There's no logic to saying that someone did this on purpose and they were somehow skirting some sort of regulation, but we're going to … follow the facts wherever they take us."
Leave a Comment
About the Contributor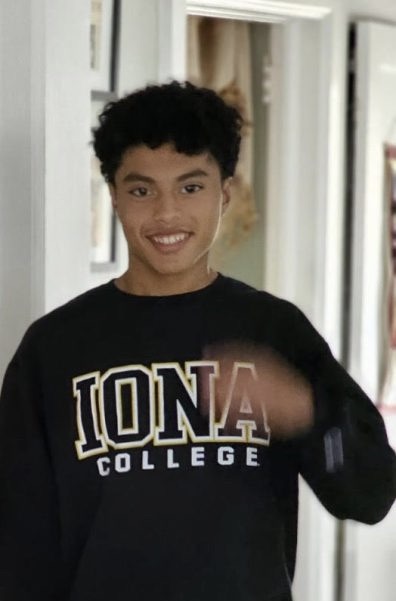 Zachary Zalamea, Writer
Zachary "Zac" or "ZZ" Zalamea is a Senior at Hen Hud. This is his second year as an Anchor writer. He has been with the boy's soccer varsity team...