Lights, Camera, Action? – Cortlandt theater to remain open for the time being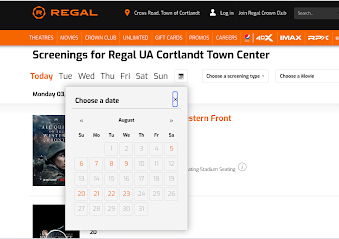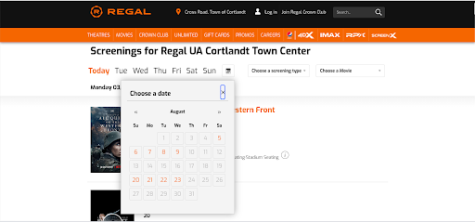 There has been much confusion over the situation surrounding the local Regal UA theater in the Cortlandt Town Center as it was slated to close along with 38 other Regal locations. To clear that confusion; new developments by Regal and associated companies mean that the theater is not to close for the foreseeable future. Locals have been preemptively mourning the closing of the beloved theater for many weeks now as it was expected to close sometime in early February of this year. However, it is now mid-March and the theater has yet to show signs of closing or stop posting show times on their website. 
Regal Cinemas is owned by Cineworld, the second largest theater company in America, who unfortunately was forced to file for bankruptcy due to huge losses in revenue and increases of debt as a result of the COVID pandemic. Due to this, the company had to close 39 of their theaters down and planned to begin closings in late January. The list included theaters in Buffalo, Ithaca, Rochester, New York, and Williamsville, as well as our Regal Cortlandt. 
However, according to court documents filed in the US Bankruptcy Court for the Southern District of Texas, 30 theaters have been removed from the list of locations to be closed. Instead, Cineworld is attempting to negotiate with landlords to try and keep them permanently open. This means that these theaters, including the theater at Cortlandt Town Center, will remain open for some time. 
According to the filing, Cineworld is still able to authorize a lease rejection for any of the 30 removed locations "at a later date," according to the Yorktown Daily Voice, which leaves the future of Cortlandt Town Center's theater uncertain. Still, this means that local movie goers can take in a movie without having to drive an extra thirty minutes, and hopefully will be able to do so for a long time. 
Leave a Comment
About the Contributor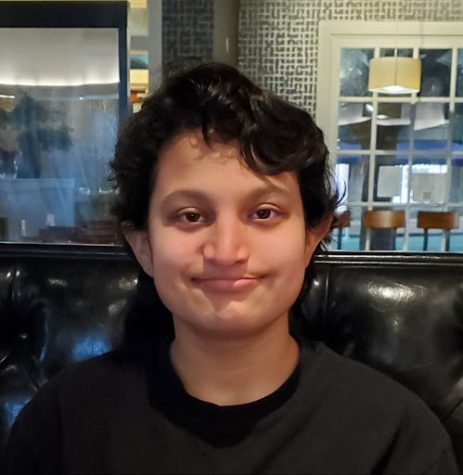 Sarah Nabi, Writer
Sarah is a junior at Hen Hud and this is her first year writing for the anchor. Outside of the Newspaper Club she is a member of the Speech and Debate...