New Law Bans Plastic Utensils for Take Out in Westchester
WESTCHESTER, New York – Most people love to eat out. Every restaurant in the city is full of diners. Not only on weekends, but also all throughout the weekdays. They eat out not only in restaurants, but also at food stalls, markets, and food trucks. Many do not feel like cooking, especially coming home from a long hectic day at work. Rather than spending an hour in the kitchen, it's much easier to order food for takeout: where plastic utensils and single-use condiment packets are included with the meals. 
New legislation, signed into law by County Executive George Latimer on March 6 after being passed unanimously by the Board of Legislators bans the "giveaway" of plastic utensils and single-condiment plastic packets with the ordered take-out food in Westchester, unless the customer asks for them. This is aimed to reduce the amount of plastic that enters the county's waste stream, according to county officials.
The law summarizes the following: no restaurant can provide single-use utensils or condiment packets to takeout or dine-in customers unless they are specifically asked for. Further, single-use plastic beverage stirrers or "splash sticks" are no longer allowed, although retail stores can still sell packages of them to customers. In the circumstances that single-use plastic utensils or condiment packets are requested, they must be provided individually and not in a package containing multiple items, so as to reduce more waste.
Latimer called the law a "commonsense measure." "As we have highlighted time and time again, Westchester County is reducing what we are putting into our waste stream," Latimer continued, "Westchester County is leading the way on reducing waste and I am proud to sign this measure into law." Officials say the legislation will not only help the environment but also reduce the costs for local businesses. 
In addition to this new law, Westchester is increasing recycling and reducing waste. While the environmental benefits of waste reduction and recycling are well known, it also makes great sense economically. In 2022, 74,456 tons of curbside recyclables collected by municipalities within the County's Refuse Disposal District were delivered to the Daniel P Thomas Material Recovery Facility (MRF). Earnings from the sale of these recyclables amounted to $7,006,704.59, a 95% increase from 2020. Aside from strengthening our economy and conserving our natural resources, recycling makes our environment more habitable.
Leave a Comment
About the Contributor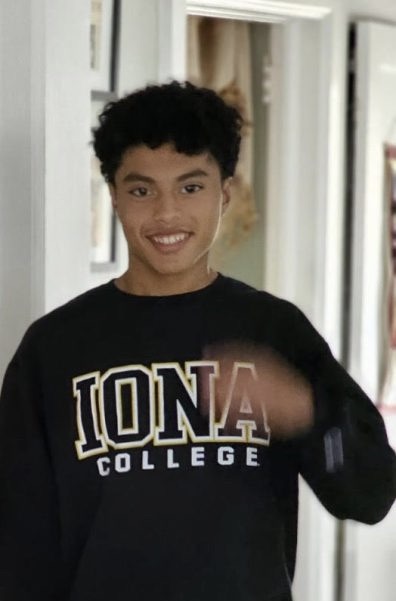 Zachary Zalamea, Writer
Zachary "Zac" or "ZZ" Zalamea is a Senior at Hen Hud. This is his second year as an Anchor writer. He has been with the boy's soccer varsity team...