Norfolk Southern Train Derailment in East Palestine, Ohio, Causes Chemical Spill and Fire
On February 3rd, 38 train cars derailed in East Palestine, Ohio, resulting in an inferno and immediate evacuation of the surrounding areas.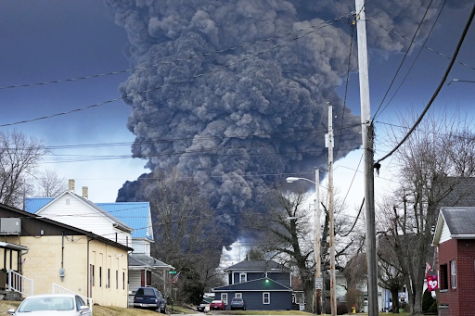 On Friday, February 3rd, a freight train operated by Norfolk Southern derailed near the Pennsylvania-Ohio border. Several of the derailed train cars contained hazardous chemicals which spilled into local waterways and raised concerns of an environmental disaster. 
Current reports strongly suggest that the derailment was caused by a wheel bearing on the 23rd car that overheated and broke just before 9:00 PM. Sensors alerted the operators that the bearing had reached 253 degrees above the ambient temperature of 10 degrees Fahrenheit, forcing operators to stop the train as per Norfolk Southern guidelines. Upon slowing down, the bearing failed, causing the derailment. When crews exited the train to assess the situation, they noticed a fire, and alerted authorities. Ultimately, it was discovered that 38 cars had derailed, 11 of which were carrying toxic chemicals. The fires burned for 2 days before crews were able to safely contain the flames. Reports stated that the train was traveling within the speed limit and there was no evidence the crew was at fault.
The event triggered an emergency response from over 70 different authorities from Ohio, West Virginia, and Pennsylvania in an effort to contain the fire and mitigate environmental harm. Most concerning to officials was the possibility of an explosion within 5 intact cars containing vinyl chloride, a carcinogenic and highly flammable gas. The temperature within the tanks began rising as a result of the fire, and a release valve on one of the tanks intended to prevent an explosion malfunctioned. 
Norfolk Southern conducted a controlled burn of the vinyl chloride within all 5 cars; a total of 115,580 US gallons were burned. Plumes of black smoke rose above the burn, releasing phosgene and hydrogen chloride (hydrochloric acid) into the atmosphere. Despite air quality reports from the Environmental Protection Agency (EPA) showing no threat to public safety, residents in the surrounding region and counties reported a chemical odor. Evacuated residents were allowed to return on February 8th.
Officials discovered that chemicals carried by the train began to seep into soil and nearby creeks; dams and containment devices were immediately deployed to prevent further leakage. An estimate from the Ohio Department of Natural Resources stated that 43,000 fish and other aquatic animals, including birds, were killed by the pollutants. Testing has demonstrated that drinking water resources remained safe and free of contamination, though residents have remained skeptical with many refusing to consume or use tap water. 
Misinformation has spread rapidly on social media outlets, claiming that the federal government has covered-up the accident and many journalists attempting to investigate have been swiftly arrested. Though, one journalist was arrested for trespassing on a government investigation but released promptly. Social media content has exploded regarding the derailment with videos showing alleged unsafe tap water and acid rain falling across the Northeast. These claims have been debunked by numerous reports. 
Norfolk Southern was ordered by the EPA to clean the contaminated soil and water and pay for resources used to assist in protection efforts. The EPA has stated that the company may be fined $70,000 per day if the clean-up is found to be subpar. The company pledged $2.5 million to the clean-up effort, though critics have claimed that the scale of the damage has yet to come to fruition. Extensive litigation is expected towards Norfolk Southern as lawsuits continue to pile up as several class action lawsuits have been filed by surrounding residents, seeking reparations for costs associated with evacuation and claimed health issues.
Leave a Comment
About the Contributor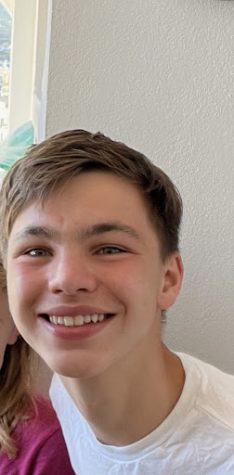 Aidan Schneider, Opinion Desk Editor
Aidan is a junior at Hen Hud and this is his first year with The Anchor, serving as Opinion Desk Editor. Outside of school, Aidan likes to hang out with...