Lights, Camera, and… Inaction: Regal Cortlandt to be Closed Amid Cineworld Bankruptcy
Regal UA Cortlandt Town Center will be shut down as soon as February 15th, along with 38 of Regal's nationwide locations in the coming year. The closing is a result of Regal's parent company, Cineworld, filing for bankruptcy.
Our local Regal is more than just a place to fill time by watching a movie or a random addition to a shopping complex, it is a place for firsts: first jobs, first dates, and, of course, first films. It's a place for memories. Movies are not just movies, they're experiences. Depending on who you go with, when you go, and what you watch (or don't), the movies are synonymous with a good time. We asked a few people to describe their favorite memory at the Regal Cinemas:
"I saw Titanic twelve times at that theater. Titanic came out in 1997 and I saw it in that theater, at the one in Croton, and down in Hawthorne. I loved that movie, I love Leonardo DiCaprio."
–Mrs. Barthelmes
"I got kicked out when I was with some friends. Some kid that was with me yelled 'WAKANDA FOREVER' and we got kicked out."
–Dylan Spiro, Hen Hud '25
"So my favorite memory was when I was about seven and my dad went to the bathroom. It was a Marvel movie, and I watched the ending, but I remember seeing that you're supposed to keep watching it for the end credits thing. So, I was there for like 30 minutes. My dad was outside waiting for me the entire time and the ending never happened and then I started crying."
–Joe Rocha, Hen Hud '24
"So, I went with my friend Justin and my friend Devin. The one mistake we made was trusting Devin to bring in the sodas and he didn't hide it at all. He put them in front of himself and thought they wouldn't say anything. But they did, and all our drinks got confiscated. Justin was already running out the door."
–Ryan Lee, Hen Hud '23
Amya: "So I was at the movies and we were watching Five Feet Apart, and you know that movie's really sad. So, I don't know what possessed me, but I was like hysterically bawling. I'm talking like screaming crying in the movie theater and everyone was just laughing at me."
Tamya: "So Me and Amya were just chilling watching Endgame. I don't know what it was, like somebody died or something. 
Amya: "It was actually Tony Stark."
Tamya: "And she was like 'NOOOO' and the whole movie theater was staring at us."
Amya: "I was hysterically crying."
Tamya: "I was so embarrassed, I was like 'Oh my God'."
Amya: "Moral of the story, I can't go to sad movies in a movie theater."
–Tamya Hagans & Amya Davis Hen Hud '23
"My favorite memory is probably when me and my friends snuck in and blasted the Tetris theme music, and then later the Clash of Clans music."
–Joe Ademi, Lakeland '23
"One time I watched Inside Out with my dad and he cried. He also cried at The Lego Movie, oh and at Wonder, everyone cried at Wonder though."
–Jonna Rivera, Hen Hud '26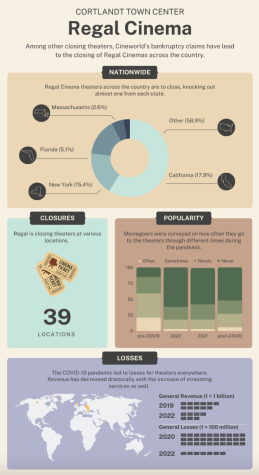 The closing is a result of the overwhelming loss of box office revenue burdening theaters since the start of COVID.  It is because of this loss and an increase in rent for theater locations that Regal is forced to close 39 of their establishments down, with about 15% of these being in NY alone. Other than our beloved Regal Cortlandt, theaters in Buffalo, Ithaca, Rochester, New York, and Williamsville New York have been condemned. 
One of very few cinemas in the area, Regal Cortlandt will be dearly missed. Its convenient and happening location makes it a go-to hangout for kids of all ages and is great for something to do close by. Not to mention, it's only 10 minutes from anywhere, while other "local" cinemas can be as far as 25 to 40 minutes away. 
"I practically grew up there, I'm so upset they're closing," said Miles Eichenholtz. The theater will hopefully reopen soon so our community can continue to make lifelong memories at the movies.
Leave a Comment
About the Contributors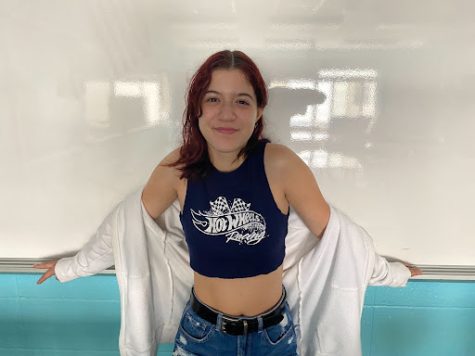 Quinn Muller, Writer
Quinn is a senior at Hen Hud, and this is her first year on The Anchor. She is the Co-Editor in Chief and runs Fit of the Week. In her free time, she...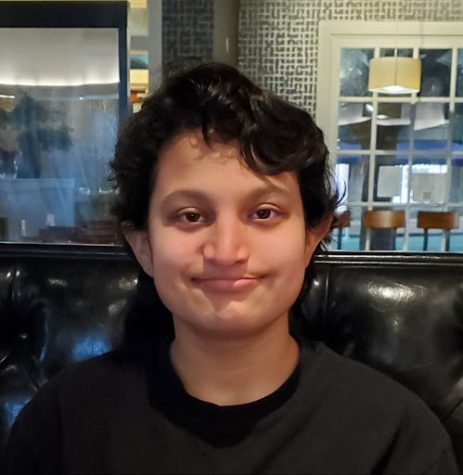 Sarah Nabi, Writer
Sarah is a junior at Hen Hud and this is her first year writing for the anchor. Outside of the Newspaper Club she is a member of the Speech and Debate...