An Update to the Elon Musk Debacle
SAN FRANCISCO, California – There's no doubt that Elon Musk has a better resume than most of us. Despite this, his run with Twitter can be viewed holistically as an implosion of free speech and social media. Musk recently announced his resignation in the fever dream that has resulted from this unintentional endeavor. The tech guru will resign as CEO upon finding a worthy successor; he will persist in his ownership of the company.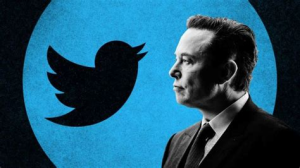 Musk released a poll on Twitter the night of December 18th asking whether he should resign or not. 57.5% of the 17.5 million voters said yes. Upon finding a "foolish" successor, as Musk criticized the position, he will head employees working on software and servers. After a parody of a poll, Snoop Dogg may be in the running for CEO. The famous rapper is in fact an entrepreneur, though he maintains a slightly different definition of "green practices" than Musk.
Musk's acquisition of Twitter has been rough from the start, with various offenses being made. Here's a timeline of this rollercoaster of events:
October 27, 2022: Musk officially acquires the social media giant Twitter and fires leading executives. Among them is (now former) CEO Parag Agrawal.
October 28: Twitter users begin to test the bounds of Elon Musk's pro-free speech ideology. This is specifically in relation to conspiracies over the attack on Paul Pelosi. These conspiracies were supported by Musk on the 30th, though rapidly removed from the platform. 
October 30, 2022: Elon Musk fires Twitter's board of directors, naming himself the sole member.
November 3: Advertisers for the platform begin to revoke content. Among them are General Mills and Audi.
November 4: Thousands of Twitter employees are laid off. Many of these employees were tasked with fighting misinformation.
November 5: Musk launches a monthly subscription service of $7.99/month for verification status–the little blue check mark next to high profile users. Impersonation of said high profile users begins. The plan is relaunched for $8/month on the 11th, and is quickly suspended.
November 10: A study by the Center for Countering Digital Hate concluded that use of racial slurs on Twitter skyrocketed just one week after Musk's acquisition of the site.  
November 14: Musk fires at least 20 Twitter engineers after receiving criticism for his seemingly unusual strategy in running the social media giant.
November 16: Musk demands an extreme work ethic in an ultimatum for three months of severance, similar to the company culture of Tesla.
November 19: After a very close poll released by Musk, Donald Trump was reinstated on Twitter. Trump had not been on the site since January 6, 2020, the date that marks the insurrection on Capitol Hill.
November 21: Marjorie Taylor Greene's personal account is reinstated after pre-Musk Twitter banned the account from the platform regarding COVID-19 misinformation.
November 28: Twitter halts enforcement of anti-COVID-19 misinformation services.  
December 12: Twitter's Trust and Safety Council is disbanded. The council was made up of approximately 100 human rights organizations meant to address social problems on the app. Among these are hate speech and self-harm.
December 14: Twitter suspends an account that tracks Musk's private jet, despite Musk's free speech policy. 
December 15: Various journalists who are employed to cover Musk have their accounts suspended. These journalists work for outlets ranging from The New York Times to CNN. The next day, the accounts were reinstated.
December 19: Musk released the poll that would result in his resignation as CEO, promising to abide by the results, whatever they may be.
The future of Twitter is as foggy as ever, with some questioning whether Musk will add to the trail of broken promises and maintain his position. Musk's unpredictability is the only thing predictable about him, so we'll just have to wait and see what happens next.
Leave a Comment
About the Contributor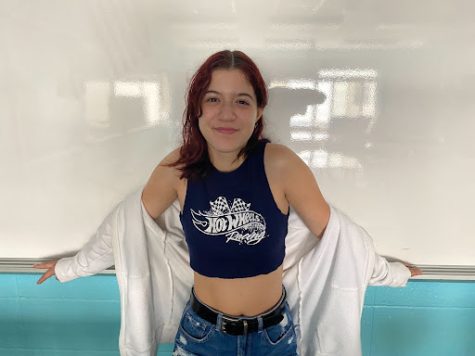 Quinn Muller, Writer
Quinn is a senior at Hen Hud, and this is her first year on The Anchor. She is the Co-Editor in Chief and runs Fit of the Week. In her free time, she...