Human Rights Abuses Stain FIFA World Cup 2022
"The World Cup draws immense international media and fan attention, but the tournament's dark side is overshadowing football," according to Minky Morten, director of global initiatives at Human Rights Watch. "The 2022 World Cup's legacy will depend on whether Qatar remedies with FIFA the deaths and other abuses of migrant workers who built the tournament, carries out recent labor reforms, and protects human rights for all in Qatar – not just for visiting fans and footballers.
---
DOHA, Qatar – When Qatar was awarded the 2022 World Cup by FIFA in 2010, widespread labor rights abuses were already commonplace there. FIFA was aware that vulnerable migrant workers were at severe risk of exploitation in the monumental construction work and other services needed to host the tournament. But despite the warnings, FIFA still granted Qatar the multi billion dollar World Cup event without imposing on Qatar conditions to strengthen labor rights protection which could have protected the migrant workers who constructed the massive infrastructure which included eight stadiums, a new metro, multiple hotels, an airport expansion, and other infrastructures with an estimated cost of $220 billion US dollars.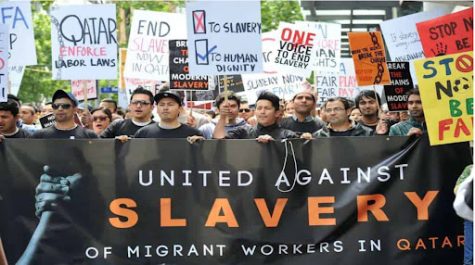 Millions of migrant workers suffered illegal recruitment fees, theft of wages for over six month's pay, injuries, and even death which were attributed to "natural causes," according to Human Rights Watch. Many of them were arrested and jailed for no apparent reason and some were sent back home to their country. The living conditions were dire. Rooms were small and not cool enough to allow the body to reset after working daily in the heat. Heat-related deaths were reported by Qatar authorities as due to cardiovascular and kidney problems. 
Qatar's socially conservative society blended with millions of fans from all around the world and were hard-pressed to accommodate the variety of international visitors and multitude of identities for which sharia (ethical code of conduct for Muslims) was inappropriate. For example, same sex relations in Qatar are punishable with up to seven years imprisonment according to Human Rights Watch.
Nasser Al Khater, the chief executive of Qatar 2022 suggested before the event that football fans visiting his country for the World Cup should just focus on football and let Qatar stick to cheap migrant labor and homophobic laws. In that one statement Al Khater made the armband gesture (preferring Harry Kane and fellow national team captains not to wear the rainbow "One Love" armband) and the campaign for bigger compensation for families of migrant workers who were suffering more relevant than it initially seemed. "Death is a natural part of life, whether it's at work, whether it's in your sleep," Al Khater told Reuters during an interview. "Of course, a worker died, our condolences go to his family." Qatar's government has argued that the criticisms they faced were results of anti-Arab racism, targeting issues from the freedom of the press to LGBTQ rights.
FIFA has been pressured to put the spotlight on human rights and abuses and to create pressure for durable reforms. The reforms introduced over the last decade is a testament to worldwide scrutiny. Reforms enacted by Qatar since 2017 include a law regulating working conditions for live-in domestic workers, labor tribunals to facilitate access to justice, a fund to support payment of unpaid wages, and a minimum wage. 
The next year will determine the legacy that FIFA leaves behind in Qatar in terms of its influence in steering lasting reforms to ensure that migrant workers do not fall through the cracks without the global spotlight. If not, World Cup 2022 will be remembered for its legacy of unaddressed labor and human rights abuses.   
Leave a Comment
About the Contributor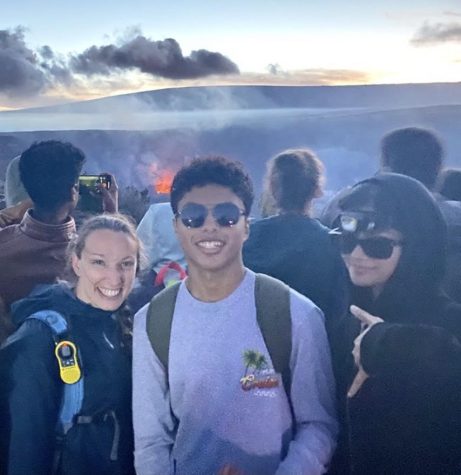 Zachary Zalamea, Writer
Zachary "Zac"Zalamea is a Junior at Hen Hud. This is his first year writing for the Anchor News. He has been with the boy's soccer varsity team for...