Damar Hamlin in Critical Condition After Suffering from a Fatal Cardiac Arrest
BUFFALO, New York – On Monday, January 1st, Buffalo Bills safety Damar Hamlin suffered a severe cardiac arrest during their game against the Cincinnati Bengals. He is currently in critical condition and unable to breathe without a ventilator. 
After he recovered from forcefully tackling a Bengals wide receiver, Hamlin collapsed once again, this time without any effort to get back up. Quickly after realizing something was wrong, emergency medical responders rushed onto the field to begin administering CPR procedures on Hamlin.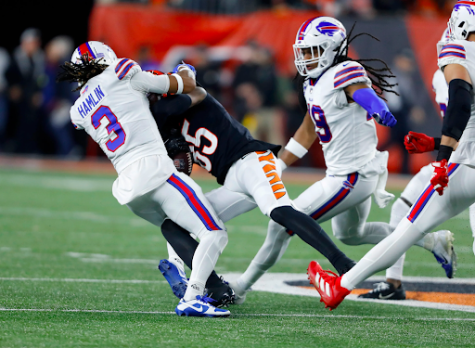 His team and colleagues crowded around the scene in solidarity and support of their fellow player. The stands and field were overtaken by fear and prayers for the player's life. 
After arriving at the hospital, Hamlin was resuscitated twice that night and is currently on a ventilator due to damage in his lungs, according to his Uncle, Dorrian Glenn. 
Player injuries, and even severe ones, are not uncommon in the NFL, but many current and former players felt that Hamlin's landed in a disturbing new territory as he was being brought back to life before the eyes of thousands of spectators. 
At this time, it is still unclear what caused Hamlin's cardiac arrest, but according to CNN Chief Medical Correspondent Dr. Sanjay Gupta, he is still experiencing a significant amount of cardiac dysfunction as his heart cannot pump enough blood. 
Although Hamlin's family is truly heartbroken and terrified, they are incredibly grateful for the support they have received from the medical staff and fans alike. 
"On behalf of our family, we want to express our sincere gratitude for the love and support shown to Damar during this challenging time," reflected a statement made by the family. "We are deeply moved by the prayers, kind words, and donations from fans around the country," 
In the midst of the chaos and tragedy, one thing remains crystal clear: anyone who knows Hamlin believes he is winning this fight.  
"No doubt in my mind," Hamlin's childhood friend and fellow NFL player, Rodney Thomas, said after visiting him. "He's a fighter. No other thought in my mind of him walking out under his own power."
Leave a Comment
About the Contributor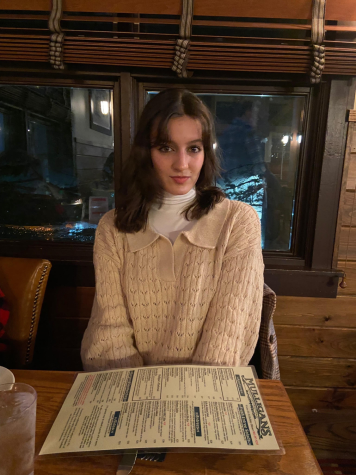 Hayden Bouza, Editor-in-Chief
Hayden is editor-in-chief of The Anchor and a Senior at Hendrick Hudson High School. Outside of the newspaper, Hayden enjoys reading (especially classics),...