2022 in Review: News
2022 was a tumultuous and eventful year marked by war, social change, and revolution. With the world still recovering from COVID-19, the economy has been rocky with unemployment rates still very high and supply chain issues common. Russia's invasion of Ukraine prompted inflation and high gas prices across Europe and the US. But throughout all the struggle of 2022, people all over the world have kept their perseverance and hope, yearning for a better year and better future.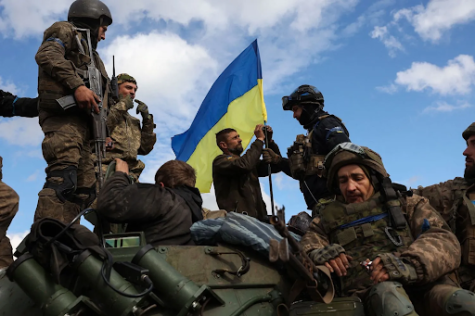 War in Ukraine
The most defining event of this year was arguably Putin's invasion into Ukraine beginning in February. Russian forces have targeted and attacked civilian buildings, forcing thousands of Ukrainians to flee the country. Putin's invasion has been met with international condemnation, with the US, the European Union, and other countries issuing sanctions on Russian oil, gas, and travel restrictions. But, Ukrainian forces have no motivation to stop and have repeatedly dealt the Russian military numerous blows.
Inflation in the US
Partly due to the war in Ukraine, but also rising unemployment and supply chain issues, inflation in the US rose to record levels in 2022. Gas prices were affected the worst by Russia's invasion; pumps even reached over $5 all across the US. With too much money in circulation and struggling supply-chains, the cost of consumer goods skyrocketed. To combat this, the Federal Reserve raised the federal borrowing interest rate (CNBC), making it harder to borrow money from banks and limiting the money in circulation. Also, it forces many Americans into debt as rent and food prices rise and it's more difficult to obtain loans.  Many economists believe inflation has already peaked, and some rates are beginning to slowly fall (CNN).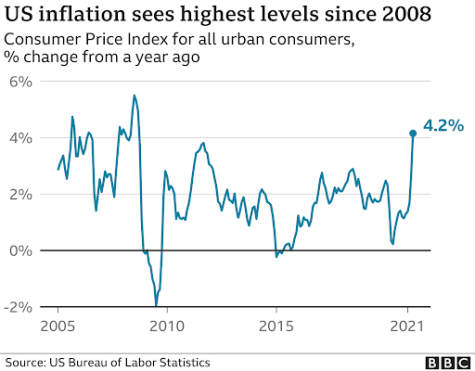 Rise and Fall of Crypto
Cryptocurrencies had a huge boom this year, especially with the emergence of NFTs, or Non-Fungible Tokens. As interest peaked in crypto, so did its price. But once news coverage and human interest fell again, so did its value. Because crypto isn't yet a redeemable form of currency, its only value is the one people assign to it. Many NFTs that had value when bought months ago, some even into the thousands, are now almost worthless. Not to mention, the "mining" of Bitcoin (the technology crypto and NFTs are built on) requires huge amounts of computing power, and in turn, loads of energy in the form of fossil fuels.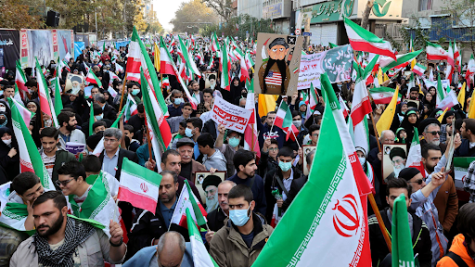 Iranian Protests
On September 16th, 22-year old Masha Amini died after being arrested by the Iranian "morality police" in Tehran. The "morality police" are a law enforcement group focused on enforcing the Islamic ideals of female modesty, such as the hijab. Iranian women and girls have been taking off their hijabs, cutting their hair, and openly protesting these laws in public. In response to the country-wide protests, police have taken a violent, brutal approach. Recently, the government has publicly executed two protestors, Mohsen Shekar and Majidreza Rahnavard, both 23-years old. The Iranian Human Rights Activists News Agency and Reuters estimate that more than 550 civilians have died in the government response. 
Death of the Queen
On September 8th, 2022, Queen Elizabeth II died at Balmoral, after reigning over the United Kingdom for over 70 years. Her reign had its many ups and downs, but in the end she remained an icon for charity, peace, and unity. Serving as the longest reigning monarch of Britain, thousands flocked to visit her in London before she was laid to rest. Her eldest son, Charles III, has ascended the throne to become the King of England. 
Midterm Elections
With the conclusion of the Georgia State Runoffs, the Democrats have maintained control of the Senate with the victory of Reverend Raphael Warnock, and the Republicans will continue to dominate the House. Pennsylvania elected John Fetterman to be their new Senator, beating Mehmet "Dr." Oz. And Arizona, Maryland, and Massachusetts all flipped to Democratic in their gubernatorial elections. This was in part due to a huge turnout of Gen Z voters, especially young women, who voted overwhelmingly Democratic. "Women ages 18–29 backed Democrats over Republicans  58% to 35%" in the House race, and for the Senate race it was 64% to 32% (The Washington Examiner). With new, young Democratic voters, future House and Senate elections will certainly be interesting.
Leave a Comment
About the Contributor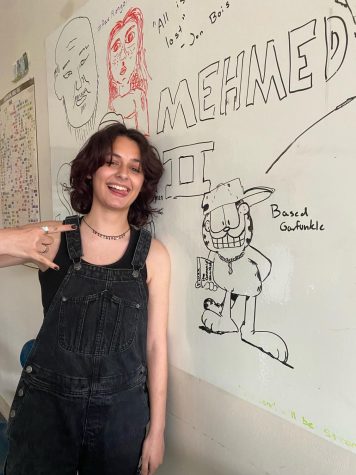 Kacie Burns, Arts & Entertainment Editor
Kacie is a Senior at Hen Hud and this is her fourth year on The Anchor. For the paper, she does the layout, artwork, and writes. This year, she is the...