Fabulous Turnout at this Year's Frosty and Friends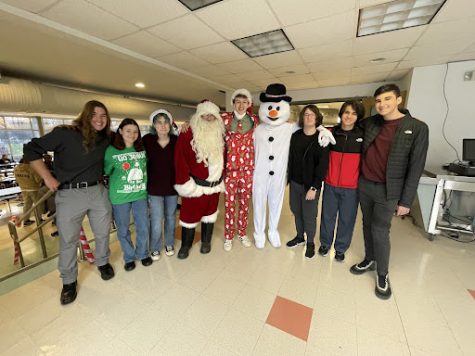 WESTCHESTER, New York – Frosty and Friends is an annual community event run by community parents and is a fantastic way to raise holiday spirits. On Saturday, December 3rd, kids turned up from all over the school district for each of the morning sessions. It was a massive success, and the kids and parents had a blast.
Annually, the elementary school PTSA organizes community parents to run this event for elementary school students. Frosty and Friends is a weekend breakfast in the high school cafeteria, this year accompanied by crafts stations, raffles, and a book giveaway. Coordinated by Antoinette Pio, HHE PTA Co-President, the event went off without a hitch. Mrs. Pio commented,"Breakfast with Frosty and Friends is an event loved by all ages. Smiles filled the cafeteria all day long. Delicious pancakes, fun crafts, holiday storytime, and beautiful caroling were enjoyed by all."
Aside from the crafts and the food served by the High School kitchen team, the main event was Frosty. Although not very articulate, Frosty had a great time socializing with the kids, doling out fist bumps, taking pictures and generally spreading the holiday spirit. A while later, he was joined by a surprise guest, his pal the Grinch! Even Santa Claus came for a while to meet with the kids. Frosty even sang with Menso Forte, the high school choral group who came to the event to carol.
     Frosty and Friends had a great turnout of kids this year, but was short on high school volunteers. The event typically brings in a ton of support from the community. Freshmen, Sophomores and Juniors, make sure to keep your ears open next year for opportunities to volunteer!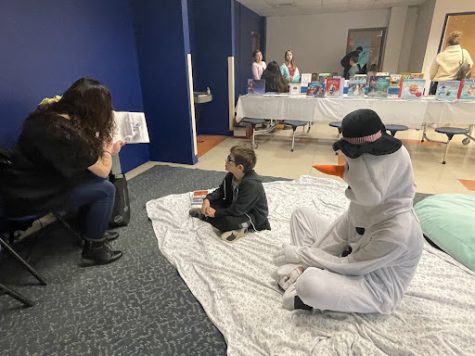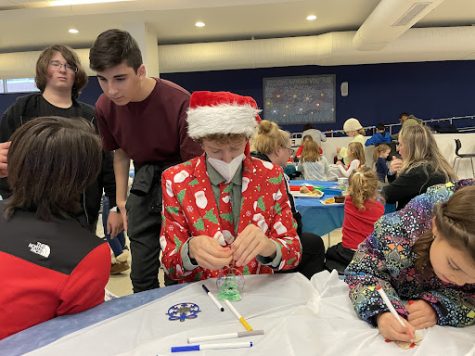 Leave a Comment
About the Contributor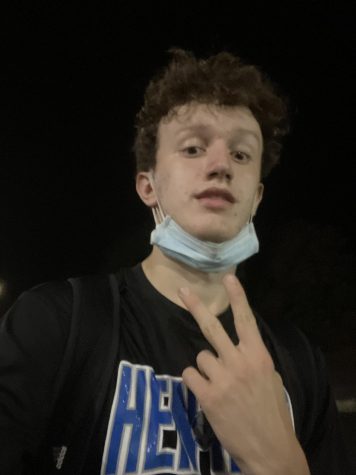 Bixby Piccolo Hill, Writer
Bixby is a senior and a writer for The Anchor. He plays soccer, tennis, and rows and skis (in their respective seasons). He is also the president of the...