With One Fake Tweet, Insulin Producer Eli Lilly Loses Billions
With a nine letter tweet, a blue check mark, and perfect timing, an internet troll has caused Eli Lilly, a major pharmaceutical company's share price to drop by over 4 percent and cost $15 billion in market cap after a Twitter disaster occurred following Musk's messy acquisition of the site.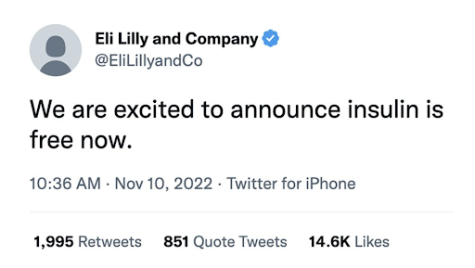 "We are excited to announce insulin is free now," read the tweet, and despite Twitter's panicked attempts to remove it from the platform, the process was delayed due to Musk's mass termination of so many Twitter employees normally capable of handling such a fluke. Soon, hundreds of mimic accounts began littering the site, with many excited to take a jab at big pharma and the controversial prices of insulin in the U.S.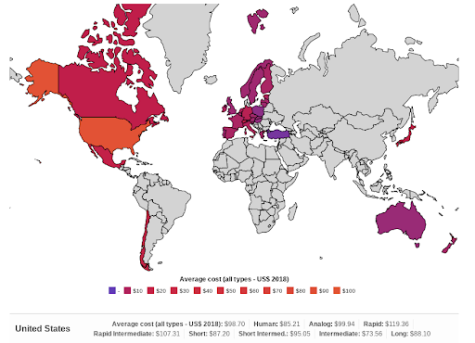 Insulin, in particular, is a controversial topic for millions of American families. Unproportional price increases over the past 25 years have caused economic strain on many families in need of insulin. A supply cost $21 in 1996 and the price rose to $275 in 2019, a 1200% increase.
In America, insulin costs exponentially more than other countries, even those less developed. The United States occupies the top spot, with "newer versions of insulin retail for between $175 and $300 a vial," and insulin users who need two to three vials a month are spending thousands a year. In second place is Chile, where it averages $21.48. This is a 78% price difference for the same dosage and same product. Clearly, this was not just to poke fun at Twitter, but to attempt to make change in a money-driven industry negatively impacting millions of Americans and their health.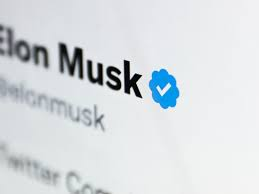 In addition to the social effects of the tweet, Twitter has suffered monetarily, as Amy O'Connor, a former senior communications official at Eli Lilly, notes "For $8, they're potentially losing out on millions of dollars in ad revenue." Since Elon Musk took ownership of the company, the "blue check mark," or verification marker that identifies "verified" accounts ranging from corporations to celebrities, was put up for sale for a measly eight dollars. This opportunity allowed the person behind the fake tweet to spend just eight dollars on "legitimizing" their message, and this eight dollars Twitter gained was futile; Eli Lilly has suspended all contact and association with Twitter, and the company is now projected to lose millions that could have been made in advertising costs for the pharmaceutical. In hopes of not making the same mistake twice, the purchasing of verifications has been discontinued. Musk has yet to comment on any of these recent events.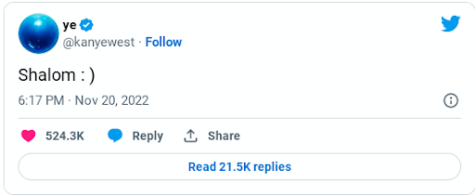 With so much turmoil in just mere weeks, the future of Musk's Twitter remains unsteady. The return of several controversial users, from political figureheads like former President Donald Trump and Kanye West, seems to only add fuel to the fire. West has already spurred controversy with returning statement; a tweet reading "Shalom," a Hebrew greeting, after being suspended for his anti-semitic antics on the site in the previous months. 
In a time of bizarre events, is it really that surprising that eight dollars has resulted in the stock drop of an entire insulin-producing pharma company on Twitter? As one Twitterer put it, the tweet has become "the most consequential $8 in modern human history." Concerning Twitter's future, it seems predicting what happens next has become useless and impossible; the only trend it seems one can rely on is that the next headline is almost guaranteed to be crazier than the last. 
Leave a Comment
About the Contributor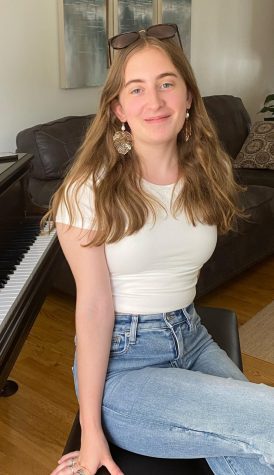 Castalia Litos, School and Community Editor
Castalia is the editor of School and Community News for The Anchor. Outside of the newspaper, Castalia participates in several afterschool clubs; she...