Diwali To Become Recognized Holiday in New York City Public Schools in 2023
With schools constantly becoming more diverse, a step was made to recognize this demographic change on Thursday, October 20th, as Diwali is set to become a recognized holiday in NYC by the successive calendar year. 
Diwali, or "The Festival of Lights," is a holiday celebrated by Hindus, Sikhs, Jains, some Buddhists, and Indo-Caribbean populations. The festival is one of the most important in the Hindu itinerary. As "200,000 New Yorkers" fit into these groups, they are finally receiving recognition and the chance to spend such a sacred holiday surrounded by family rather than coworkers.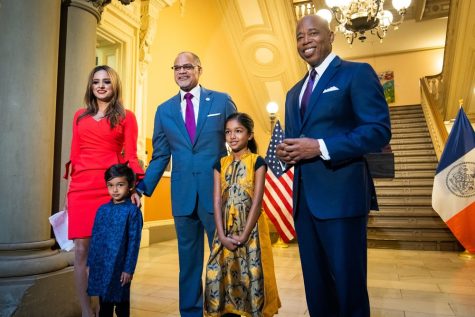 "People have said that there's simply not enough room in the New York City school calendar to have a Diwali school holiday… Well, my legislation makes the room," said state assemblywoman Jenifer Rajkumar, an observer of the holiday herself. Ms. Rajkumar was accompanied by Mayor Eric Adams of New York when the announcement was made on Thursday.
Administrators and New Yorkers alike hope to use the inclusion of the holiday as a chance to educate the public, especially younger children in schools, about Diwali and its importance to over a billion people globally. 
The holiday promotes important morals valuable to children. The goddess Lakshmi, the goddess of goodness, wealth, and prosperity, is the patron of Diwali, and often trails of roses or flowers around one's front steps along with some sweets are left out of respect. Other customs, such as creating rangoli, or flowers out of sand, and cleaning the house, symbolizing inner cleaning, are observed during the five days. Mayor Adams hopes to "have them [children] start talking about what it is to celebrate the Festival of Lights, and how do you turn a light on within yourself," a gracious sentiment for an equally beautiful celebration.
Leave a Comment
About the Contributor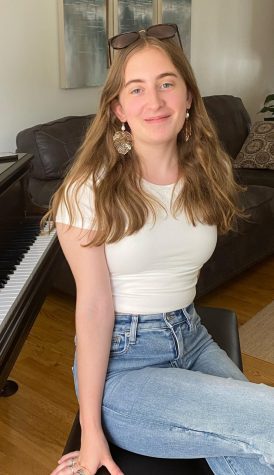 Castalia Litos, School and Community Editor
Castalia is the editor of School and Community News for The Anchor. Outside of the newspaper, Castalia participates in several afterschool clubs; she...