Recommendations of the Week: 5/14-5/20
Each week, the staff here at The Anchor give their recommendations on an album, book and movie to enjoy. Here are our recommendations for the week of 5/14-5/20.
---
Album- Automatic for the People by R.E.M.
Recommended by Castalia Litos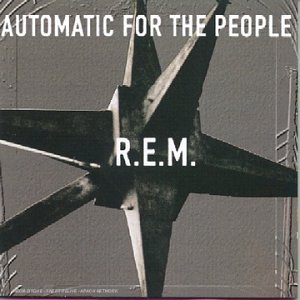 REM's 8th studio album received rave reviews for its style, depth, and a well-received break from many of the harder rock and grunge style music of the early 90s. Michael Stipe, the main vocalist, produced some of the bands' most significant, emotional lyrics on this album, which flutters through moments of intensity, relaxation, and delirium. His more raw, honest image as they came into their thirties would resonate with audiences young and old, planting REM as arguably America's most influential band the year of this album's release. The album's first track, "Drive," is a subtle nudge satirically, while the later "Ignoreland" full out attack, somehow lyrically, of America's apathy and greed. Perhaps the most iconic song of the album, "Everybody Hurts," is Stipe's perfect ballad moment, commonly ranked one of the saddest songs of all time. With themes of loss, bitter nostalgia, and a hint of dark satire, many would consider this album the height of REM's artistic flair. Go check out something a little different, and be transported back to a time of walkmans, vinyl, and poetic angst in America.
Film- Dreams by Akira Kurosawa
Recommended by Francisco Aguirre-Ghiso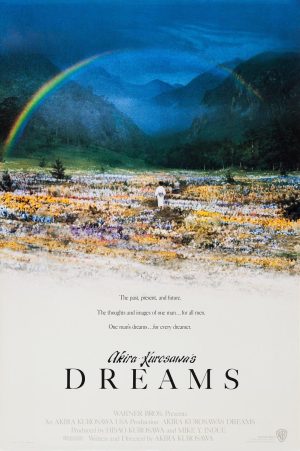 Dreams is one of Kurosawa's last films, a rhapsody of magical realism that delves into the genius mind of one of cinema's great auteurs. The film is composed of eight short films, each based on Kurosawa's actual dreams and a touch of Japanese folklore. These short vignettes range from a troubled war general facing the ghosts of his dead platoon, to a young boy spying on a fox's wedding ceremony, to an entire vignette dedicated to Van Gogh and his painting "Crows". Each one is unique and completely separate from the rest, although common themes of environmentalism and childlike wonder can be found through almost all. Dreams is the closest we we will ever get to peering into Kurosawa's mind, and that is a privilege we are lucky to experience. If one day you feel like glimpsing the mind of a genius, look no further than Kurosawa's Dreams.
Book- The Color Purple by Alice Walker
Recommended by Sarah Nabi
In all my days of being a reader, I have never come across a piece of literature as profound as The Color Purple. This may change, but what will not is that this novel is perhaps one of the most essential for any reader, any human being, ever. Celie is fourteen and living in the early 20th century American south. She is black, she is poor, and she is a woman. She has been dealt the worst cards anyone could be dealt. Her life is difficult. And yet, it is beautiful. Throughout the novel we grow with Celie and learn with her what it means to hate, what it means to cry, and what it means to be alone. Yet amongst all of the sorrow that Celie is surrounded by, we stumble across genuine moments of joy as we learn what it means to flourish, laugh, and truly love. The Color Purple is so very human in that way; Celie shows us that despite all of our suffering we may find joy, and even amongst all of what we call ugly there is beauty. As Celie moves through life finding herself and realizing just how much she is capable of, we find that maybe, just maybe, we are more than just our scars, and maybe the pursuit of happiness is worth more than all we have ever known. Touching on everything from spousal abuse to queer love, Walker holds no bars, saying what many are too afraid to. In so doing she writes with raw power. Every moment in this book is a lesson in compassion and a cry for empathy as we are reminded that all anyone ever wants is to be loved. Powerful, convincing, and always truthful, The Color Purple will make you a better person just by reading it. 
---
If you want to submit your own recommendations, contact Francisco Aguirre-Ghiso at [email protected]
Leave a Comment
Donate to The Hendrick Hudson Anchor
Your donation will promote student journalism at Hen Hud.