Recommendations for the Week: 1/22-1/28
Each week, the staff here at The Anchor give their recommendations on an album, book and movie to enjoy. Here are our recommendations for the week of 1/22-1/28.
---
Album- Mama's Gun by Erykah Badu
Recommended by Francisco Aguirre-Ghiso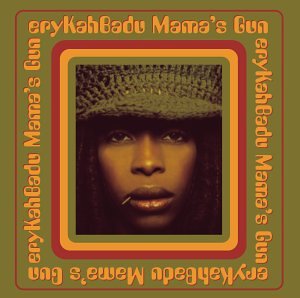 Erykah Badu is the type of artist whose confidence can be heard through their music. Each song glistens with the understanding that Badu knows how good she is– because, to be honest, she is that good. Mama's Gun, a record that has inspired musical giants like Tyler, The Creator, is an album almost entirely without flaw. Every second of every song is groovy, funky, soulful or innovative in some way. From the killer production off of "Didn't Cha Know" (courtesy of the legendary J Dilla), to the soulful ending of "Bag Lady", to Badu's contemplative 10 minute odyssey "Green Eyes", this album is proof Badu can be as confident as she pleases. Neo soul, Badu's main genre, was simultaneously a resurgence of the past and an integration of the present, and no album proves that more than Mama's Gun. It is a celebration of all the groove black music had to offer in the past, and a pathway to what black music could be in the future. In a dreary, snowless January, let this album be the warm groove to get you to spring.
Film- Blade Runner by Ridley Scott
Recommended by Francisco Aguirre-Ghiso
Few sci-fis have been as influential to the course of cinema than Ridley Scott's Blade Runner. Upon release, it was battered by the box office and critics alike. Today, it is a cult classic and cited as a main source of the Cyberpunk genre. In a near-future world, a dirty, labyrinthian Los Angeles has a robot problem on its hands. Disgruntled ex-cop Deckard, played by the great Harrison Ford, is brought back into work to pursue these humanlike robots who will get blood on their hands for their freedom. Sounds like a classic film noir no? It even has all the classic tropes too. The constant rain, the nonchalant, melancholy detective, the cool (robo) femme fatale, it's all there. Even the score, courtesy of Vangelis, is a synthesized noir soundtrack of sorts. But Blade Runner is so much more than that. It is cryptic and examines humanity in a way that scarcely had been done in film up to this point– through science fiction. Usually, sci-fis main goals were to demonstrate a future of fantastical proportions, with high-tech advancements and usually some type of aliens. Blade Runner offers none of those luxuries. It is dark, paranoid, dirty and unmistakably human. Robots are no longer just high-tech creations of humanity– in Blade Runner they are turned into reflections of what it means to be human in the first place. In a not-so-distant world where that answer might not be so clear, Blade Runner is a film that can help spark thought on the true criteria what "being human" means, making it a film for times to come.
Book- The Haunting of Hill House by Shirley Jackson
Recommended by Francisco Aguirre-Ghiso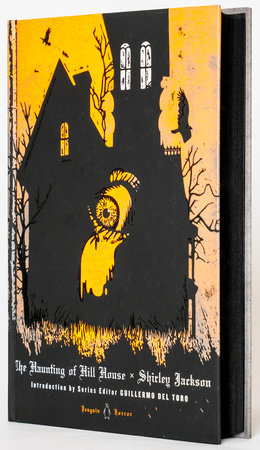 The ghost story is one literature's most enduring stories. It's been done in countless ways, in countless eras, from countless cultures. Not all ghost stories are made equally though, and the one which I think can boast itself as the best of the best is Shirley Jackson's The Haunting of Hill House. I say this because Hill House is not your average ghost story. It's exploration of the character's psyches in connection to the spirits of the house is nuanced and well-written, showing broken characters lose themselves to the manipulative evil of Hill House. Unlike the cartoonish, scooby-doo-esque haunted houses you are used to, Hill House is also truly frightening. Banging doors, cryptic writings, cursed rooms and whispering voices turned to shrieks fill the house as our characters try to survive. Jackson skillfully builds on the terror and suspense of the house's mysterious actions to create profuse tension. She never shows you everything, proving the darkness can be just as scary as what's waiting inside it. Horror captivates like no other genre, and The Haunting of Hill House captivates like no other horror. If you're looking for a good time (and a good scare), this is the book for you.
---
If you want to submit your own recommendations, contact Francisco Aguirre-Ghiso at [email protected]
Leave a Comment
About the Contributor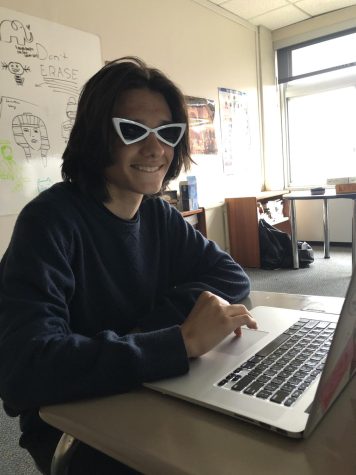 Francisco Aguirre-Ghiso, Writer
Francisco Aguirre-Ghiso is currently a junior at Hen Hud. This is his first year writing at The Anchor. His main interests are film, music, and art. You...