Pelé, The Brazilian King of Soccer Dies at the Age of 82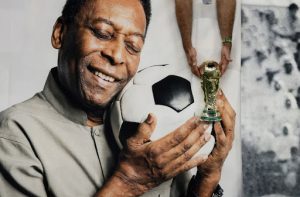 "To watch him play was to watch the delight of a child combined with extraordinary grace of a man in full." – Nelson Mandela.
              SÃO PAULO, Brazil – Pelé, the Brazilian king of soccer who won a record three World Cups and became one of the most powerful and confident sports figures of the last century, died Thursday, December 29 at the age of 82. He had undergone treatment for colon cancer since 2021. São Paulo's Albert Einstein hospital where he had been hospitalized for the last month said he died of multiple organ failure as a result of cancer.
           Born in Tres Coracoes, in the state of Minas Gerais, Brazil in 1940, named after Thomas Edison, Edson "Pelé" Arantes grew up in poverty. An old sock filled with newspaper was the first "ball" his magical feet kicked but it was enough for him to fall in love with the game, and for people to start noticing he was different. He became one of the first global icons of the 20th century. In a glorious 21-year career, Pelé scored between 1,281 and 1,283 goals. He won two Copa Libertadores (South American equivalent of the Champions League), and two Intercontinental Cups, the annual tournament held between the best teams in Europe and South America. He took home three World Cup winner's medals, the first time as a 17-year old in Sweden (1958), the second in Chile (1962), and the third in Mexico (1970), when he led what is considered to be one of the greatest sides ever to play the game.
            Pelé contributed his "one of a kind" mix of talent, creative genius, and technical skill to a youth spent playing pick-up games in a small town in Brazil, often using bunged up rags because his family could not afford a real ball. His grace, athleticism and spellbinding moves delighted players and fans. He orchestrated a fast, fluid style that revolutionized the sport, a samba-like flair which was rhythmic, sensual, and energetic. In addition to skills and charisma, a certain magic always surrounded his character. During an interview with the newspaper Reuters in 2013, he said, "God gave me this ability for one reason…to make people happy. And no matter what I did, I tried not to forget that." Pelé believed that his talent was a divine gift, and he spoke passionately about how soccer allowed him to travel the world and bring cheer to cancer patients and survivors of wars and poverty. He has been praised over the decades by everyone, from world leaders such as Nelson Mandela to Italian poet Pier Paolo Pasolini. According to US President Joe Biden, "Pelé was one of the greatest to ever play the beautiful game. And as one of the most recognizable athletes in the world, he understood the power of sports to bring people together."
            Inspiration and love marked Pelé's journey. On his journey, he enchanted the world with his genius in sport, stopped a war (48 hour momentary ceasefire in the Nigerian Civil War) in 1969, carried out social works all over the world, and spread what he most believed to be the cure of all our problems – LOVE. His message today becomes a legacy for future generations.
            Amor, amor e amor, para siempre. Love, love and love, forever.
Leave a Comment
About the Contributor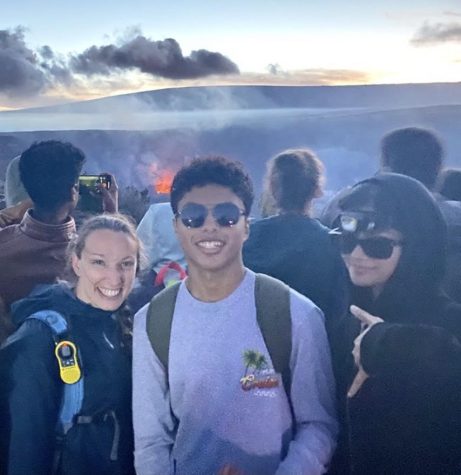 Zachary Zalamea, Writer
Zachary "Zac"Zalamea is a Junior at Hen Hud. This is his first year writing for the Anchor News. He has been with the boy's soccer varsity team for...