Fall-2023 Fashion Trend Predictions
As the world around us constantly changes, so does fashion. Trends come and go, some with a lasting effect in their absence. Today, fashion is a diverse subject with much inspiration from past trends. The question remains: which styles will stay and which will go? Here's what I've gleaned from stylists online about clothing trend predictions for this fall into 2023:
---
1. A Simple 90's Chic Look
While the Y2k trend has skyrocketed recently and is not showing signs of fading, stylists forecast that some 90s staples will also reappear. A pair of straight-leg blue jeans, a simple black or white tank top, and a pair of heeled boots are a classic combination. For many people who want to capture the decade in their outfits, the 90s model "off-duty look" is a huge inspiration.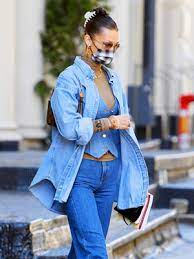 2. Denim-on-Denim
Denim-on-denim is a very versatile look and looks classic paired with varied colors and silhouettes. Women's corset tops are a popular clothing item as of late, and a denim version could emerge in the future. A denim corset top paired with jeans is a very put-together, yet laid-back look.
3. Grunge
Grunge is a style commonly predicted to make a comeback by stylists. Popularized by Seattle musicians in the 1990s, the fall and winter seasons may bring out an edgier version than what most people are used to. Examples include leather jackets and clothing sets, graphic t-shirts and tops, and lots of plaid. The colder weather encourages people to opt for tights and layering, and incorporating grunge adds a unique twist.
4. See-Through Clothing and Lace
It is common now to see people wearing risky lace tops, going for the idea of "less is more."  Many like to layer lace camis or babydoll tops over a solid long sleeve or wear them alone for a night out. See-through and lace clothing allows people to tap into their creativity and choose how they wish to style it. It can be a bold choice, meant to stand out, or even something elegant and dainty.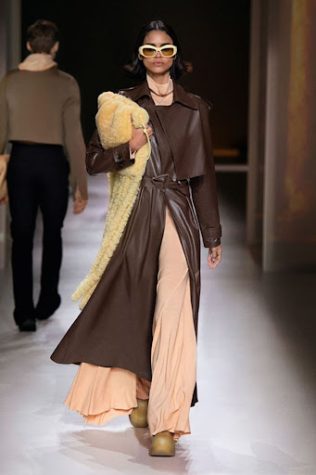 5. Brown Everything!
As of late, brown has proven to be an extremely versatile color within many items of clothing. It has been making its mark with corduroy pants, leather/statement jackets, and dresses. Stylists predict brown to be especially popular in the fall and winter because of its ability to look great in many shades and styles. 
6. More Maximalism
The Y2K trend has brought about a lot of bright colors, pattern mixing, and accessorizing to go along with the styles of its time. Now, stylists predict layering in a more sophisticated, maximalist manner. Vibrant colors correspond with loud patterns. The use of hats, belts, handbags, and fun shoes creates a loud, lively effect. Textures and silhouettes that will draw the eye. This trend is expected to emerge for the Spring 2023 runaway.
View Comments (2)
Donate to The Hendrick Hudson Anchor
Your donation will promote student journalism at Hen Hud.