A Pinch of Sugar, Cup of Flour, and a Whole Lot of Love; Red Door Baking Company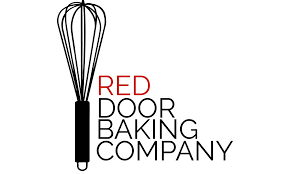 What makes the best dessert?
Is it the taste, the presentation, a combination, or something totally different?
Regardless, there is one common thread; the memory tied to it. It is the commonality of this that creates a coveted confection, and the experience the Red Door Baking Company provides is what makes the family owned business a must-see as a local in the Town of Cortlandt. 
The business was born after the powerhouse, mother-son duo of Debbie and Matthew Mancuso combined their talent and passion for baking into one collective company. Mrs. Mancuso, no stranger to the world of baking herself after owning a small, Italian goods company beforehand, was ecstatic for the opportunity to work with her son. 
"It's not everyday your son asks you to open a business together," she recounts, even marking the moment as her proudest since starting Red Door. The establishment is clearly a passion project, evident with the smiles of staff and especially Debbie herself. When asked by her staff how she can "keep smiling" through seventeen, eighteen hour days, Debbie replies, "I love what I do."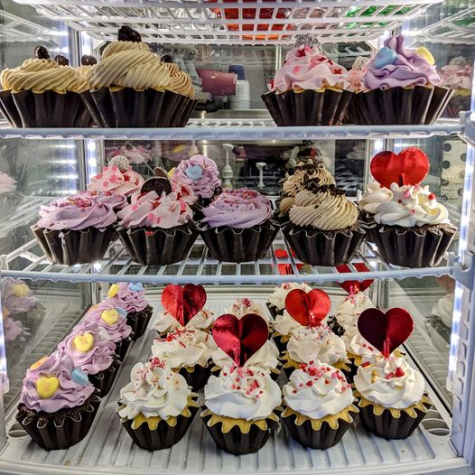 As for what delicious treats are being made behind the scenes of their forever adorable, cozy shack, the list goes on and on. How does "Death by Chocolate" cupcakes, raspberry crumble bars, or my own recent purchase of a mini "Samoa" bundt cake sound? Maybe "Sicilian Blood Orange Cakes" is more your thing, something that was about to be made as I spoke to Debbie. From intricate sugar cookies, their best-selling variety of cupcakes, to uniquely Red Door desserts like their bars, scones, and mini cakes, anything from the glass display cases is sure to leave the customer satisfied.
The Italian-Spanish inspired sweets, that of the Mancuso's heritage, continue to impress as well; it's something different, straying away from the mainstream and adding to the speciality that is Red Door Baking.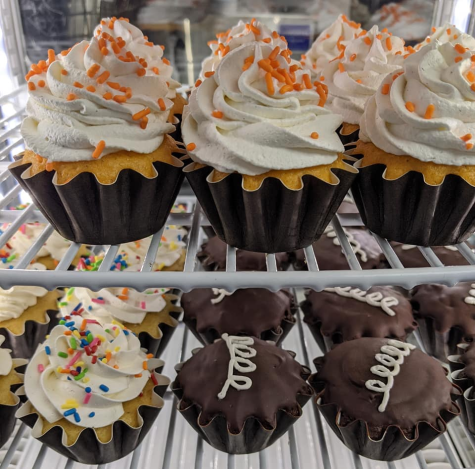 Almost as important as the taste is the quality of ingredients. Red Door emphasizes their commitment to all-natural, fresh products for their desserts. As a self-described "all natural, scratch made, boutique bakery" their mantra of healthy, clean eating has not wavered. The company makes small, new batches of tasty treats daily, providing not only a slew of quality ingredients, but a fresh dessert every time. 
But the popularity of natural, organic products isn't the only thing Red Door attempts to keep up with. Trends of what's popular and what isn't regarding baked goods dictates a lot of what the company does. As the pandemic has weighed down on many small businesses, items of popularity and that "wow-factor" certainly don't hurt the company. As for Debbie's perspective, the "fads" of the day are fun, a source of inspiration to where "[her] mind goes off in different directions when [she sees] things." 
Whether it be "naked" wedding cakes, or "pinata cakes," like the witch-hat cookies with an M&M filled cone for a whimsical surprise made around Halloween, their products are intriguing and certainly never dull.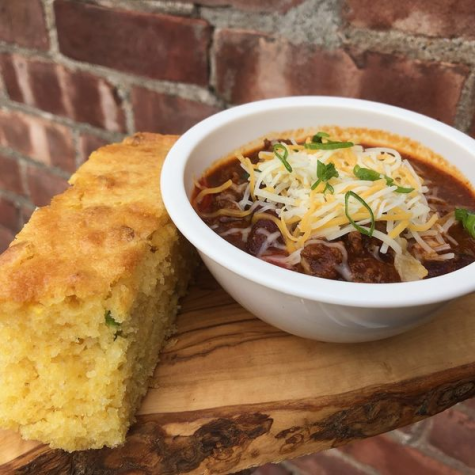 Along with a new outreach program, "The Cookie Jar" which allows customers to pre-order a dozen cookies, flavors updated weekly, and a breakfast-lunch menu from Tuesday-Friday, the Red Door Baking Co. continues to stay innovative, inspired, and imaginative. 
Humbly, Red Door is grateful for the community's involvement in their success thus far, thanking the community for their support, and vowing to "continue to do the best [they] can." Partnering with school events, private catering, and additional neighborhood events makes Red Door Baking an integral part of the community, and the community is just as grateful for them as they are for us. 
My personal experiences with Red Door continue to be joyful. The combination of family, quality, and of course the delicious treats I will eat too much of every time, marks Red Door Baking Company, along with Debbie, Matthew, and the entire staff responsible for creating the company, a truly amazing business. 
It's something that we, as locals, should be proud and appreciative of, for the love that comes from it is not something you can buy off a shelf, but instead can eat with a smile. 
And to that I say, buon appetito!
Visit Red Door at 3199 ALBANY POST RD. BUCHANAN NY, 10511