What is a Legend? Answer: Alex Trebek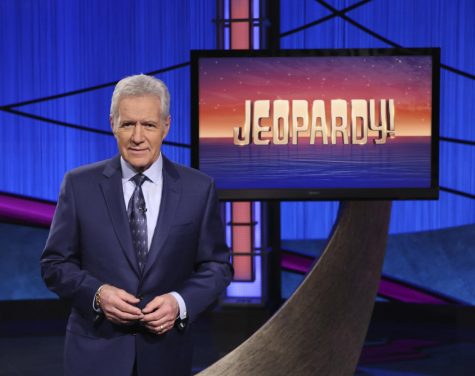 For almost forty years, household televisions across America have captured viewers' attention with the familiar presence of beloved Jeopardy! host Alex Trebek. On November 8th, just eight days after filming his last episode, Trebek passed away at age 80, after an almost two year long battle with pancreatic cancer. Renowned for his enthusiasm, generosity and seemingly endless supply of answers, Trebek hosted Jeopardy! for a record breaking 37 seasons.
Hen Hud teacher Dr. Barcomb had the opportunity to meet Trebek twice, when he competed in the Teachers Tournament and the Tournament of Champions. Dr. Barcomb said Trebek not only "fostered a television show which celebrated knowledge more than any other," but was also a "great role model for both dignity and wit."
Trebek announced his diagnosis with stage four pancreatic cancer in March of 2019, and vowed to remain transparent about his battle to raise awareness for the disease. Always devoted to his contestants and viewers, Trebek made the decision to continue hosting Jeopardy!, even while undergoing chemotherapy.
Dr. Barcomb first met Trebek less than a month after his initial cancer diagnosis. Nevertheless, Trebek maintained his typical optimistic attitude, and Dr. Barcomb described him as "upbeat" and "confident that he would beat [his cancer]."
Just like Jeopardy! itself, Trebek championed quick thinking, friendly competition, and the constant learning experience of being part of the show. On their second meeting, Dr. Barcomb recalls Trebek telling the Tournament of Champion contestants "how much he enjoyed the high level of play these tournaments provided."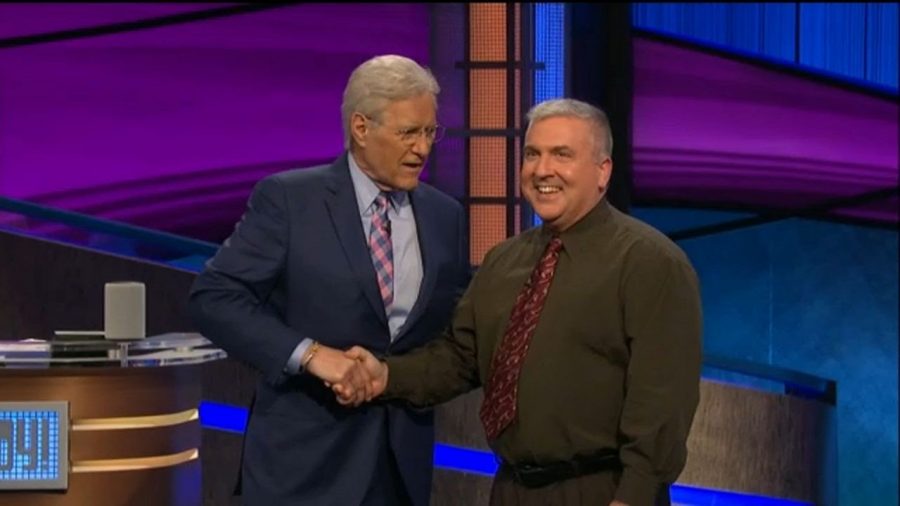 Off the Jeopardy! stage, Trebek was a true family man. Despite having an estimated salary of over $10 million per year, Trebek didn't revel in luxury and the limelight. Instead, he preferred to spend time with his wife, Jean Currivan, and their three children, and work on do-it-yourself projects at home. 
As an active philanthropist, Trebek devoted much of his time and money to charity. For example, Dr. Barcomb mentioned that Trebek donated "62 acres of land in the Santa Monica hills to be used as park space twenty years ago."
In 2011, Trebek and his wife formed the Trebek Family Foundation, which supported a wide variety of causes, from Trebek's favorite pastime, the cinema, to his favorite animal, the musk ox. After his diagnosis, Trebek also became a public advocate for pancreatic research and awareness. 
As avid Jeopardy! viewers might recall, Trebek often frowned at the blank stares of contestants any time a missed clue related to his home country of Canada, where Trebek spent the first thirty years of his life.
Born on July 22, 1940, in Ontario, Canada, George Alexander Trebek grew up in a French-English bilingual household and graduated from the University of Ottawa High School in 1957. By his third year at the University of Ottawa, Trebek needed money for college, and took a job announcing for the Canadian Broadcasting Corporation that would forever change his life.
Upon graduating with a philosophy degree in 1963, Trebek began to host gameshows for the same network, and in 1973, he moved to the United States to pursue a career as a Hollywood gameshow host. Trebek found his breakthrough opportunity in 1984, with the revival of the once failed quiz show Jeopardy!
When Jeopardy! was first introduced to television in 1964, it had a revolutionary format; while the host supplied the answers, contestants were challenged to provide the question. After a rocky start, Jeopardy! was reintroduced to American airwaves with a high-tech setup and a new host, Alex Trebek. Trebek has hosted every episode of Jeopardy! since, except for one, on April Fool's Day in 1997, when he swapped roles with Wheel of Fortune host Pat Sajak.
After more than 8,200 episodes at the podium, Trebek has won a Lifetime Achievement award and six Emmy Awards for "outstanding game show host," with the show itself earning 35 Emmys, more than any other quiz show. Jeopardy!, with Trebek at its core, has become a resounding success.
But, with Trebek gone, Jeopardy! fans are now left to wonder at the future of the show. The show films in advance, so episodes featuring the legendary host will air through the first week of January. 
Beginning on January 11th, Jeopardy! entered a new era, temporarily led by "Greatest of All Time" record-breaking Jeopardy! player, Ken Jennings. While a permanent host has not yet been named, the show's producers hope the series of interim guest hosts will keep Trebek's legacy, and the Jeopardy! community, alive.
Dr. Barcomb has not met Jennings, but "[thinks] it is a good idea to give him a chance to host the show for a few weeks." He also suggested that Sarah Whitcomb Foss and Jimmy McGuire, both members of the Jeopardy! Clue Crew, who travel to exciting destinations to deliver video clues, could make great hosts.
Whatever Jeopardy!'s future, Alex Trebek's legacy as a proponent of both knowledge and kindness will forever be remembered by contestants and viewers alike.
The information in this article was compiled from The New York Times, CNN,  and ABC News.