Understanding the Black Lives Matter Movement Through Hip-Hop
This spring, the Black Lives Matter movement erupted, gaining more national and global attention than ever before as a result of the murder of George Floyd. People took to the streets in protest, filled their social media feeds with the cause, and began to demand justice for hundreds of others killed by the police. Petitions were signed, government officials contacted, and much needed change began occurring to try to right a failure that has been present in our nation since its founding.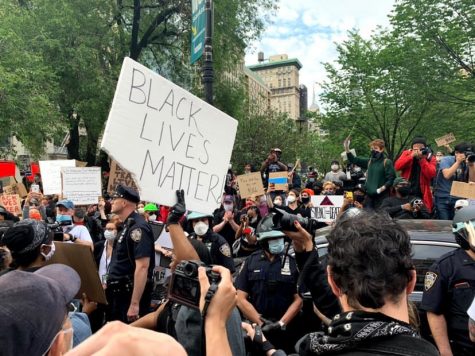 In working to better understand what it is to be Black in America, and to appreciate Black culture and its influence on our society, I turned to music. I typically listen to alternative pop, rock, and indie music, but in the months leading up to the murder of George Floyd, I developed a newfound appreciation for hip-hop, a genre rooted in Black history and culture. I fell in love with the blend of sound and poetry that is hip-hop, and its unique ability to make people move to the music. My "fav hip-hop" playlist filled up throughout the late spring and early summer, as I discovered songs I loved from artists I never thought I would be listening to. 
The majority of popular music today has roots in African American culture, as music has been a key aspect of the African American identity since the age of slavery. Slaves protested their conditions through music then, and Black Americans continue to protest the racial discrimination present today through music. 
Hip-hop music originated in the 70s and 80s in the Bronx, pulling from reggae, soul, funk, disco, and jazz music, and has been used to discuss and protest the impact of legal institutions on minorities, especially regarding police violence and prison, since its creation. Hip-hop music has been credited as a "cultural response to historic oppression and racism, a system for communication among Black communities throughout the United States," as said by  Hip-hop: The "Rapper's Delight." Today, hip-hop is arguably the most popular music genre in the American youth demographic, and has expanded past solely Black urban neighbourhood MC's to the likes of Kanye West, Post Malone, Jay-Z, and Lil Uzi Vert.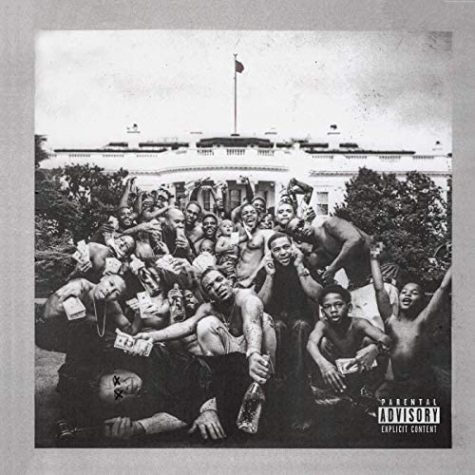 Over the summer, I digested Pulitzer Prize winner Kendrick Lamar's critically acclaimed album "To Pimp A Butterfly," which takes on themes of race, oppression, and the effect of American capitalism on successful African American artists, incorporating strong jazz and funk influences in addition to rap. Lamar details his personal progression from a "caterpillar" – a Black man institutionalized by American society and capitalism – to a "butterfly," after breaking free of this institutionalization and learning to respect and love himself and his community. He urges his listeners, especially the Black community, to do the same thing. 
From Kendrick, I expanded to Kanye West, J. Cole and Anderson .Paak to Lauryn Hill to N.W.A and Run D.M.C. Their words reinforced Kendrick's by painting a picture of Black America that allowed me to see our country from another perspective.
Obviously I could not, and will never, completely understand what it is to be Black in America. However my deep dive into hip-hop opened my eyes and my mind to the systemic racism present in our society; from police violence to everyday challenges that come with being Black at the grocery store or walking down the street. This newfound awareness is helping me to recognize and speak out against racism, and has also opened my eyes to social and economic inequality both locally and globally.