Each week, the staff here at The Anchor give their recommendations on an album, book and movie to enjoy. Here are our recommendations for the week of 9/24-9/30.
---
Album- Dragon New Warm Mountain I Believe in You by Big Thief
Recommended by Francisco Aguirre-Ghiso
Big Thief have this curious little thing going on where every time they put a record out, it is better than the last. In concurrence with this trend, last year's Dragon New Warm Mountain I Believe in You (Dragon New Warm Mountain for short) is by far their best record yet, and is a testament to Big Thief's ability to excel in their genre while exploring new ones at the same time. Dragon New Warm Mountain's appeal is that its tracklist is long and diverse, leaving room for many types of listeners. Some songs are classic Big Thief, others are reminiscent of lead singer Adrianne Lenker's solo work, and some simply leap to new genres. "Red Moon" is full blown bluegrass/country, and "Blurred View" sounds like something out of the 90s trip-hop scene. Both songs exist on a (supposedly) folk-rock album somehow. This may sound like a jumbled pile of genres taped together with scotch tape and slapped with a sticker that says "album," but Big Thief managed to make a 1 hour and 20 minute record flow smoothly, and it sounds just excellent. It's a cliche phrase, but it applies here: there's something for everybody in this record.
Movie-  Petite Maman by Celine Sciamma
Recommended by Francisco Aguirre-Ghiso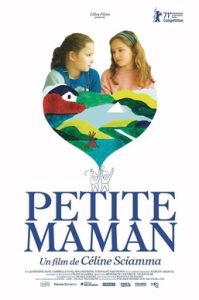 If you're Celine Sciamma, how do you follow up your critically acclaimed, dramatic, queer period piece like Portrait of a Lady on Fire, a movie that everyone calls your masterpiece? If you're Celine Sciamma, you follow it up with something quiet, introspective and tender: with Petite Maman. This is a movie centered around children, in this case 8 year old Nelly, who is staying at her recently deceased grandma's house to clear it out. Although the movie contains an air of melancholy, it uses its premise to heal its characters instead of letting them sit in sadness. Too often drama films rely on the failures of its characters to move the plot forward; we love to see broken characters try to fix themselves, or in some cases destroy themselves. But in Petite Maman, instead of dealing with how parents give their children wounds, it deals with how children mend the wounds of their parents. It is a short, sweet film about the power children have to heal, and in my opinion is a perfect autumn viewing.
Book-  Open Veins of Latin America by Eduardo Galeano
Recommended by Francisco Aguirre-Ghiso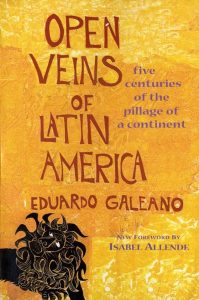 If you are Latino, or are interested in Latin American history, this is without a doubt required reading. Eduardo Galeano's Open Veins of Latin America: Five Centuries of the Pillage of a Continent is a chronological account of Latin American history, analyzed through the exploitation of the continent by European and North American powers. It is a key piece of literature in Latin American Leftism, and is the most comprehensive analysis of the colonial legacy of Latin America to date. It chronicles the numerous barbarous actions done against the people of Latin America, from the first pillages of Spanish conquistadors to U.S.-backed coups in the 1970s. A lot of what is spoken about in this book is left out of the textbooks– atrocities and corruption that are often overlooked elsewhere are highlighted here. Some subjects include inner workings of the Dirty War, Pinochet's connections with the C.I.A., and the Spaniard's purposeful introduction of race to the natives in order to maximize silver profit. No one should quickly judge the failures of Latin America without first understanding the destabilization centuries of exploitation caused, and no better book explains that legacy than Open Veins of Latin America.
---
If you want to submit your own recommendations, contact Francisco Aguirre-Ghiso at [email protected]