Recommendations of the Week: 2/26-3/4
Each week, the staff here at The Anchor give their recommendations on an album, book and movie to enjoy. Here are our recommendations for the week of 2/26-3/4.
---
Album- "Awaken, My Love!" by Childish Gambino
Recommended by Francisco Aguirre-Ghiso
Childish Gambino is the musical pen name for modern renaissance man Donald Glover, who you might know from the comedy show Community or his own show, Atlanta. Besides being an actor, producer, and screenwriter, he has maintained a successful musical career as Childish Gambino for over a decade now. The early part of his career solidified him as a talented rapper and hip-hop artist, but he drastically switched playing fields with his 2016 album, "Awaken, My Love!". Instead of following suit with another hip-hop album, Glover decided to revisit the sounds of the funky 70s, taking heavy inspiration from the group Funkadelic. There's a substantial use of bluesy guitars, the drumming patterns take on classic groovy rhythms, and the basslines are as funky as can be. It has all the key production components a great 70s-inspired album needs. On Glover's side, he uses his voice to it's full extent, wailing, whispering, belting and using his distinguished falsetto to lead the tracks to greater heights. The album is also quite versatile in it's sound, with guitar solos, straight funk grooves and R&B all mixed into one record. An album as multifaceted as this one is hard to ignore, and even harder to resist. Gambino's talent shines no where better than on "Awaken, My Love!".
Highlights:
Check out the explosive "Me and Your Mama" to see Gambino's voice at it's best.

Check out "Baby Boy" for fantastic production and Gambino's falsetto at full command.

If you want to hear something you might recognize, listen to "Redbone".

Check out "Have Some Love" for the most Funkadelic-sounding track to come out of the 2010s.
Film- Puss in Boots: The Last Wish by Joel Crawford
Recommended by Sarah Nabi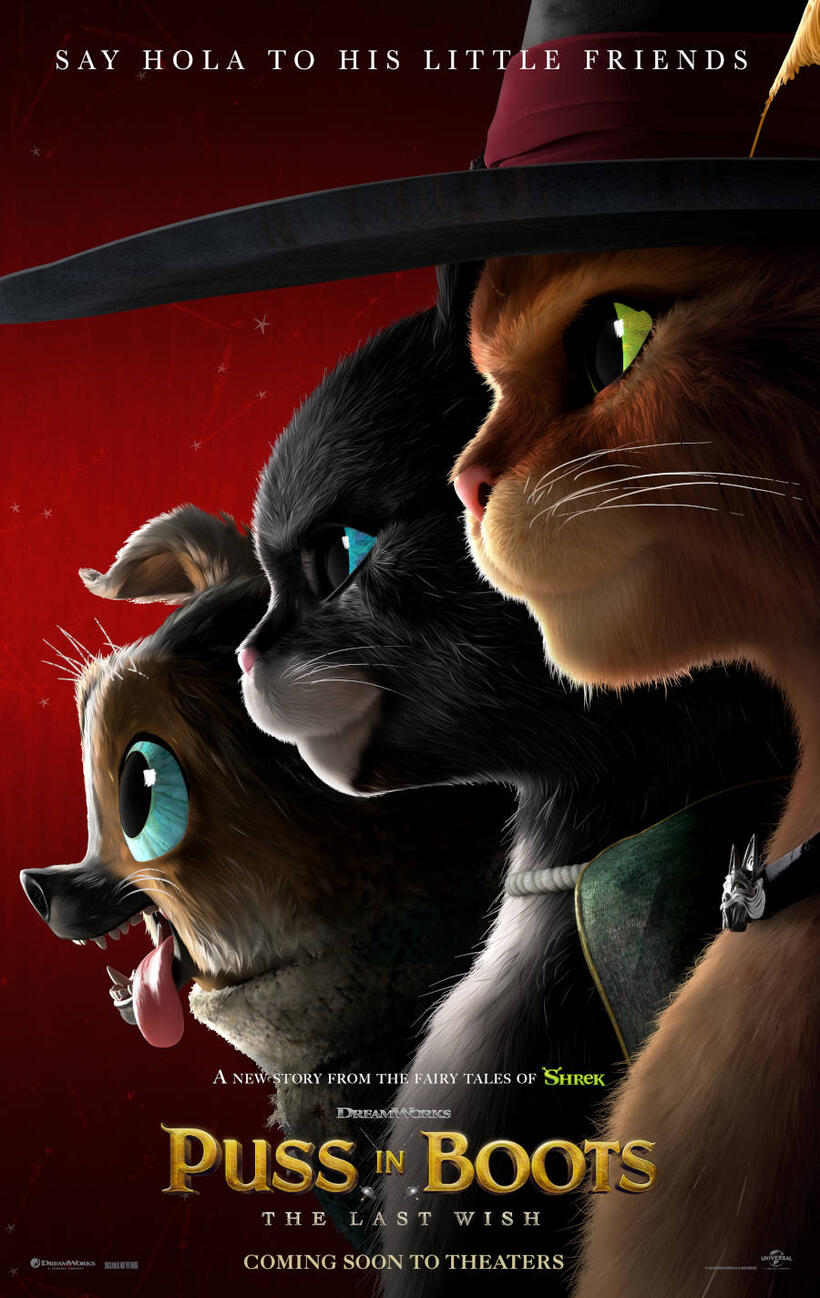 One doesn't usually walk into a theater to watch a movie about a talking cat from Shrek to see some quality content, yet that is exactly what the latest Puss in Boots is. Directed by Joel Crawford and released in December 2022, Puss in Boots: The Last Wish is the fantastic continuation of our main character's story, talking cat Puss in Boots, as he grapples with the reality of being left with just one of his nine cat lives. There are many reasons why this movie garnered such acclaim, but one striking reason is its animation, which was so clearly done by artists who care about their work. Given the movie's nature and the fact that it's targeted towards younger children, the animators didn't have to put nearly as much effort into the movie as they did, but we are all the better for it. Similarly, the movie's editing is very well done, and is reminiscent of Akira Kurosawa's 80s samurai films. What is perhaps most surprising though are the thought provoking themes presented throughout the movie. The film tactfully covers heavy topics like death, fear of death, and fear stopping us from truly living, all the while being a fun animated movie targeted towards kids. No matter who it's marketed towards though, Puss in Boots: The Last Wish is a movie anyone should watch.
Book- A Tree Grows in Brooklyn by Betty Smith
Recommended by Sarah Nabi
A Tree Grows in Brooklyn is the heartfelt story of Francie Nolan, a young girl growing up in the slums of Williams, Brooklyn in 1912. The novel is semi-autobiographical and as such is written from a place of profound earnesty. As we grow with Francie from the ages of 11 to 17 we are given the opportunity to experience the endless joy and sorrow that comes with being a poor immigrant family in early 20th century America, in a way that only the lens of childhood innocence can provide. From the ritual of collecting junk to sell for penny candy on "junk day," to the joys of young love, there is endless happiness Francie can find in the simplicity of her day to day life. However, Smith weaves the golden thread of youth right alongside the dark thread of a painful upbringing. While we find ourselves smiling alongside the Nolans, we're also tied down by the fear and unbearable weight that comes with poverty. Endlessly human and always insightful, A Tree Grows in Brooklyn is a triumph of literature.
---
If you want to submit your own recommendations, contact Francisco Aguirre-Ghiso at [email protected]
Leave a Comment
Donate to The Hendrick Hudson Anchor
Your donation will promote student journalism at Hen Hud.