Recommendations of the Week: 1/29-2/4
Each week, the staff here at The Anchor give their recommendations on an album, book and movie to enjoy. Here are our recommendations for the week of 1/29-2/4.
---
Album- Madvillainy by Madvillain
Recommended by Francisco Aguirre-Ghiso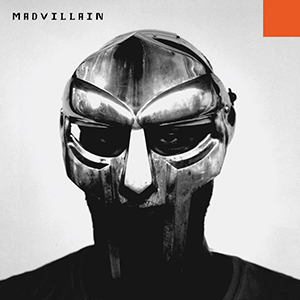 Hip-Hop at its barest is the combination of rapper and producer. The rapper supplies the lines, and the producer supplies the beats. So what happens when your rapper is one of the greatest MCs to grace the mic, and your producer is one of the greatest producers to grace the soundboard? You get Madvilliany. Madvilliany is the 2004 joint album between famed masked rapper MF DOOM and legendary producer Madlib. The album is a continuation of the "comic book villain" persona MF DOOM dons, only now DOOM is equipped with the best beats in the industry. While DOOM crafts stanzas full of intricate wordplay, comic book allusions and clever rhyming schemes, Madlib crafts equally intricate beats that both complement DOOM's lines and leave themselves a little room to shine in the spotlight. It is a joint album in the most literal of senses, with some songs dedicated entirely to Madlib's best beats (check out "Supervillain Theme" and "Eye" for Madlib at his best), while others are built for the sole purpose of highlighting DOOM's impressive rapping ability (songs like "Figaro" and "Meat Grinder" showcase his lyrical skill perfectly). With the understanding of each other's expertise in their respective fields, Madlib and MF DOOM give each other space on the album to have some genuine fun, cooking up a wildly enjoyable project that was ahead of its time, both production and rapping wise.
Film- 

Apocalypse Now

by Francis Ford Coppola
Recommended by Sarah Nabi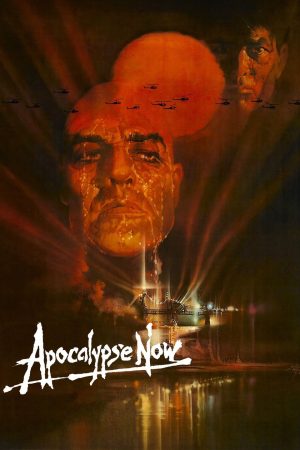 Captain Benjamin Willard has just been sent on a mission that does not exist. His task? To track down and exterminate Walter Kurtz, a Green Beret Colonel with a perfect resume and decorated history, who has been spending his time leading unsanctioned guerilla missions in enemy territory with his undyingly loyal soldiers… while supposedly having gone insane. As Willard traverses Vietnam at the height of the war, a place that is lovingly referred to as the "asshole" of the world by fellow soldiers, he must battle everything from tigers to bombs, all while reeling from the weight of his past tours. Coppola expertly weaves heavy messages into an engaging story, and while the events occurring in the film are not historically accurate, the horror and violence that comes with war is portrayed with an effective and ruthless honesty. Apocalypse Now is unflinchingly truthful when it comes to the brutality of American soldiers involved in the war and the unnecessary carnage left in their path, yet is so well written that you find yourself rooting for everyone and anyone. Though, what is perhaps more impressive than the film's storytelling is its wildly impressive camera work. All of the the sequences in it are outstanding; they expertly use angles, light, shadow, and color to create stunning scenes and wall-art worthy shots. The film may have come out in 1979, but its story is still relevant in speaking of the harms we do to each other and ourselves, and how we can avoid much suffering by taking a moment to look at ourselves and our impact on the world around us. Apocalypse Now is a must watch.
Book- Just Kids by Patti Smith
Recommended by Francisco Aguirre-Ghiso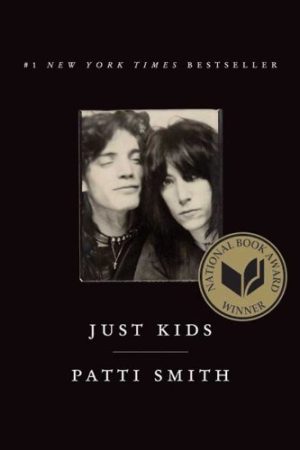 "There's no city like New York City". That's a cliche phrase that gets thrown around a lot these days, especially with the thousands of kids who flock into the city hoping it'll change their lives as it has changed the lives of so many before them. But in a sense– it is true. There is an energy and identity to NYC, something very few cities can truthfully offer. Patti Smith captures that energy and weaves it through her memoir, Just Kids, describing how she too was enthralled by Manhattan's promise, and how she lived out that promise with her fellow lover and best friend Robert Mapplethorpe. Before "Gloria: In Excelsis Deo", before "Because the Night", before she was ever the "Godmother of Punk", Patti Smith was just another struggling artist in NYC. She captures the anxiety and awe that being a kid in NYC brings, as well as the community she feels as an artist living around and with other artists. Throughout the novel, we meet known figures like Andy Warhol, Janis Joplin and Jimi Hendrix, figures who just like Patti Smith, became human again in the face of NYC's grandeur. Beyond exploring the inner workings of art, community and legacy, Just Kids is also a dedication to Mapplethorpe, who can only be described as Smith's soulmate. The story revolves around their relationship as artists, as friends, as supporters, and as lovers, and how the city shapes their lives in new and striking ways. No other book I've read has been able to express the spirit of the dreaming youth as well as Just Kids. This is a book for all the kids who wish to live the artist's life, who wish to find inspiration in how two kids ascend to fame in "a city like no other".
---
If you want to submit your own recommendations, contact Francisco Aguirre-Ghiso at [email protected]
Leave a Comment
About the Contributors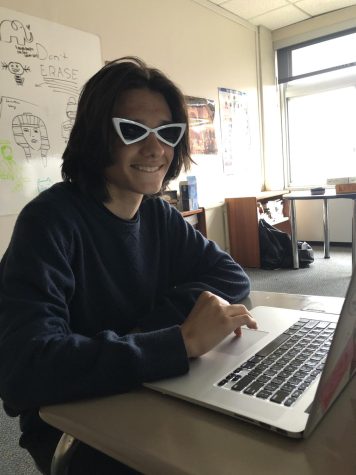 Francisco Aguirre-Ghiso, Writer
Francisco Aguirre-Ghiso is currently a junior at Hen Hud. This is his first year writing at The Anchor. His main interests are film, music, and art. You...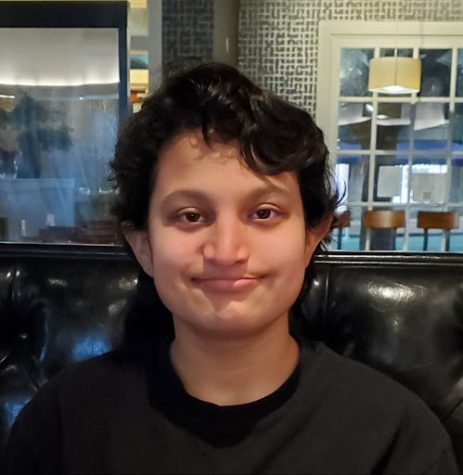 Sarah Nabi, Writer
Sarah is a junior at Hen Hud and this is her first year writing for the anchor. Outside of the Newspaper Club she is a member of the Speech and Debate...