Barbara LaFemina: A Hero in Education
WESTCHESTER, New York – After 24 years of working in the district, or as some might say, being a community mom, Barbara LaFemina received two awards for being a Hero in Education: one from Senator Shelley B. Mayer and the other from the Westchester-East Putnam Region PTSA.
Mrs. LaFemina has been a staple member of Hud Hud and the surrounding community for over 20 years. Growing up in Yonkers and attending Roosevelt High School, LaFemina enrolled in the Berkeley College of Business. After graduating and receiving her degree, she worked for a machinery business in Scarsdale. Mrs. LaFemina also found love in the years following. She married her now husband and had two boys: Steven and David. Shortly after her boys were born, LaFemina made the decision to stay home to raise them while they were young. This commitment continued when her youngest started first grade at Buchanan-Verplanck Elementary, and she made the transition from home to working in the school to stay close and continue to aid in the development of her children. She worked in the building for 20 years, specializing in the reading department and as a teaching assistant in second grade.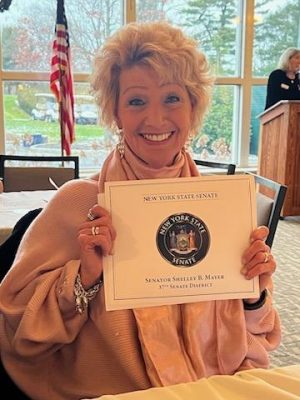 While Mrs. LaFemina loved the time she spent there, she needed a change and transitioned to the high school about four years ago. She is employed at Hen Hud as a Teaching Assistant, but her job description extends far beyond what the title suggests. Barb spends her days at the high school assisting students every period of the day, whether it is for help on an assignment or comfort on a hard day.
Each student she works with, and even those she doesn't, appreciate and love LaFemina and her warmth. "No one has as big of a heart as Barbara LaFemina," Amelia MacNeil, a student and family friend of Mrs. LaFemina, expressed. "She's truly a second mother to all of the students."
In addition to working one-on-one with the students, she is constantly communicating with the teachers to help them in whatever way possible. "It's very fulfilling, and I love working with the students," Barb remarked when asked about her job. "I love helping people, that's how I was raised."
Beyond being in constant communication with teachers, Barb connects with parents as well, all made possible by her residence within the close-knit community. "I live in the community, I love the community, and I know all the parents." By being in contact with the parents, her influence reaches beyond the walls of the school. 
The incredible effect LaFemina has had on the students at the school is beyond admirable. Just last year, ten students who were at risk of being unable to graduate due to their academic performances were able to do so with the help of Mrs. LaFemina. When asked how she managed to do it, she responded warmly with a famous Barb smile and said, "All you need is encouragement."
LaFemina's warm, approachable personality makes her the perfect person for her job, and her overflowing positivity is what puts her above and beyond. "I absolutely love this job," Mrs. LaFemina stated, emphasizing her embodiment of the common saying "if you love what you do, you'll never work a day in your life." There is no one more deserving of these awards, and our community could not be prouder of our incredible hero in education. 
Leave a Comment
About the Contributor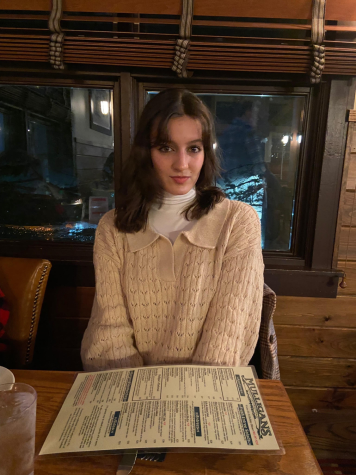 Hayden Bouza, Editor-in-Chief
Hayden is editor-in-chief of The Anchor and a Senior at Hendrick Hudson High School. Outside of the newspaper, Hayden enjoys reading (especially classics),...