Recommendations of the Week: 12/18-12/24
Each week, the staff here at The Anchor give their recommendations on an album, book and movie to enjoy. Here are our recommendations for the week of 12/11-12/17.
---
Album- Promises by Pharoah Sanders, Floating Points and the London Symphony Orchestra.
Recommended by Francisco Aguirre-Ghiso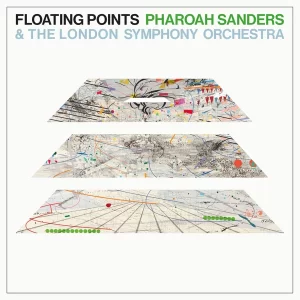 As we mourn the loss of esteemed saxophonist and spiritual jazz icon Pharoah Sanders, take a moment to visit his final album, a collaboration between ambient/electronic artist Floating Points and the London Symphony Orchestra. Titled Promises, the album is split into 9 different movements, all revolving around the repeating electronic noises of Floating Points. From movement to movement, Pharoah Sanders and the London Symphony Orchestra take turns expressively playing melodies that delight the ear and calm the mind. Some movements rise in noise, as Pharoah Sanders belts his saxophone and the orchestra's melodies swell, while others stay mellow and quietly expressive, hanging on every note as if it was the last one. Of course, we now know Promises as Pharoah Sanders' last work, giving the album a spiritual and elegiac mood that makes the melodies all the more powerful. Whether you need to study, calm the mind or just listen to some beautiful music, Promises is the album to put on.
Film- Summer of Soul by Questlove
Recommended by Francisco Aguirre-Ghiso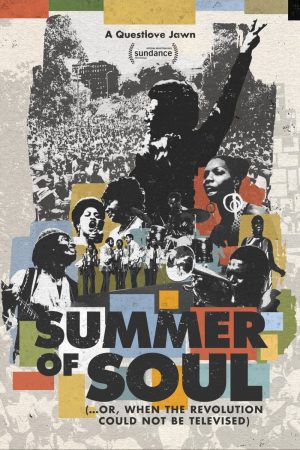 A great documentary brings it's viewer into the events it's documenting. If you can feel the events being described to you as if you were there, you know you're watching a great documentary. This is especially true for music documentaries, and no music documentary has brought me closer to the events documented than Summer of Soul. This documentary explores the often forgotten Harlem Cultural Festival, a large scale music festival that showcased African-American music and pride. It has been given the name "Black Woodstock" since it happened in 1969. What Questlove excels at in the documentary is portraying the cathartic nature of music to the African-American community. All the joy, love, anguish and anger felt by the marginalized groups of America were charged into the music of performers like Nina Simone, Stevie Wonder and Sly and the Family Stone, and it can be felt as a viewer. When Mahalia Jackson belts, or when Stevie Wonder plays the guitar, you feel like you're there, and that's the key to a great documentary. As important as documentaries come, Summer of Soul is a wildly enjoyable documentary that plays the crucial role of preserving black history in America, a history that has been washed away much to often.
Book- The Bell Jar by Sylvia Plath
Recommended by Castalia Litos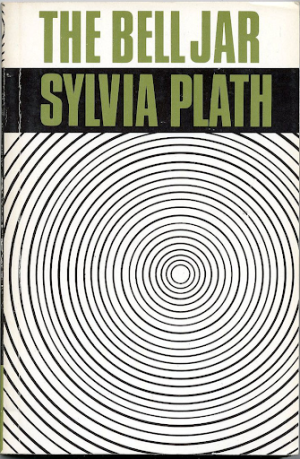 A semi-autobiography, Sylvia Plath's The Bell Jar takes the reader on a harrowing journey into the human psyche, exploring humanity in a nuanced and profound manner. Esther, a young girl unsure of her career, struggling through college, and attempting to maintain a sense of normality in an abnormal world, battles through several traumatic scenarios that leave her with debilitating mental illnesses. Raw, detailed, and stunningly beautiful, Plath's own story, and its eventual outcome, contribute even more to this already incredible piece of literature that is truly timeless and strikingly human, where a little piece of all of us can be found. 
Notable Quote: "I'd discovered, after a lot of extreme apprehension […] that if you do something incorrect with a certain arrogance, as if you knew perfectly well you were doing it properly, you can get away with it and nobody will think you are bad-mannered or poorly brought up. They will think you are original and very witty" – Esther (Sylvia Plath) 
---
If you want to submit your own recommendations, contact Francisco Aguirre-Ghiso at [email protected]
Leave a Comment
About the Contributors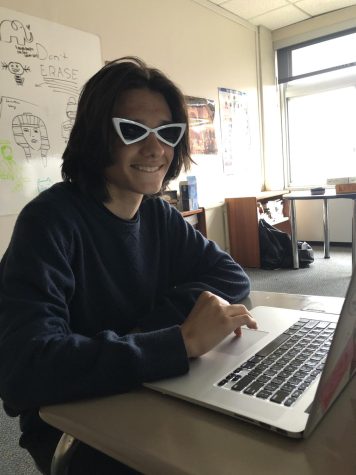 Francisco Aguirre-Ghiso, Writer
Francisco Aguirre-Ghiso is currently a junior at Hen Hud. This is his first year writing at The Anchor. His main interests are film, music, and art. You...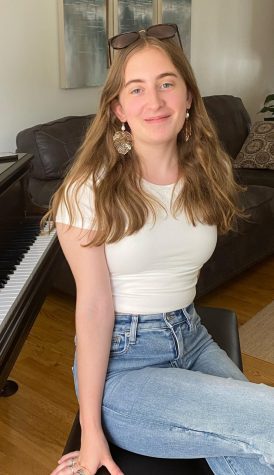 Castalia Litos, School and Community Editor
Castalia is the editor of School and Community News for The Anchor. Outside of the newspaper, Castalia participates in several afterschool clubs; she...