Recommendations of the Week: 12/11-12/17
Each week, the staff here at The Anchor give their recommendations on an album, book and movie to enjoy. Here are our recommendations for the week of 12/11-12/17.
---
Album- The Rise and Fall of Ziggy Stardust and the Spiders from Mars by David Bowie
Recommended by Castalia Litos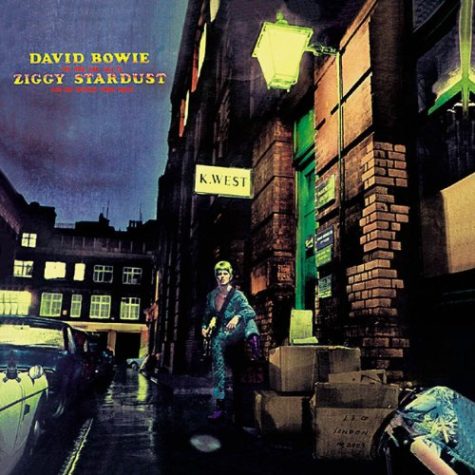 The epitome of Glam Rock, David Bowie's complex alter-ego generated with Ziggy Stardust and the Spiders from Mars remains a timeless classic in the world of Rock and Roll. The 11-track album spans the entire life of the fictional Ziggy Stardust, a man sent from space to save the world. From the fear-mongering, foreshadowing first track "Five Years," to the climax of the titular track "Ziggy Stardust," and finally, the resolution, the concept album truly encompasses an entire story told in just 38 minutes.
Film- Little Miss Sunshine

by Valerie Faris and Jonathan Dayton
Recommended by Sarah Nabi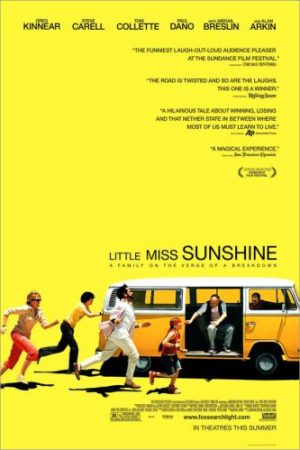 A teenager taking a vow of silence, a depressed uncle, a addict grandpa, a dad with a failing business startup, a tired mom, and a beauty queen. These are the members of the Hoover family; if you think your family is crazy, think again. Endlessly funny and always sincere, Little Miss Sunshine is the story of a family on a mission. When seven year old Olive Hoover qualifies for the Little Miss Sunshine Beauty Pageant, her family's world is turned on its head as they traverse the 800 mile drive required to get to the pageant's location in Redondo Beach, CA. Unfortunately for them, their ancient yellow Volkswagon doesn't work and they all hate each other. Fortunately for us, their dysfunctional family dynamic is absolutely hilarious. Over the course of their journey they learn to tolerate each other, and most importantly, they eventually learn to care for each other. The film explores the age-old themes of love, loss, individuality, and togetherness in a way that is entirely unique. Little Miss Sunshine is worth every second.
Book- The Curious Incident of the Dog in the Night Time by Mark Haddon
Recommended by Sarah Nabi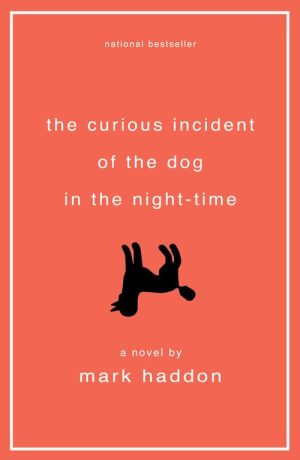 Christopher Boone never thought to harm an animal in his life. Yet, seven minutes after midnight he finds himself next to his neighbor's dog Wellington. Wellington has a pitchfork stuck vertically into his body. Christopher knows he didn't do it of course, but that raises the question, who did? The Curious Incident of the Dog in the Night Time is remarkable in the uniqueness of its storytelling. Reading this book, one views the world through Christopher's eyes. Christopher knows every prime number up to 7,047, every country and capital in the world, hates the color yellow, and doesn't understand people very well. He also happens to be neurodivergent. As Haddon takes us along with Christopher to solve the mystery of who killed Wellington, many questions are raised and answered. Even questions Christopher never knew to ask. This book explores what it means to find yourself while simultaneously remaining connected to your family. Filled with dry humor and truly human moments of weakness, The Curious Incident will have you laughing and shedding tears, all on the same page. It is also important to note that The Curious Incident is revolutionary in that it not only has a main character on the Autism Spectrum, but it also tells a meaningful story through the eyes of that character. Given that well written neurodiverse characters are almost nonexistent, the care that Haddon puts into Christopher's character is a monumental step towards better representation in literature. 
---
If you want to submit your own recommendations, contact Francisco Aguirre-Ghiso at [email protected]
Leave a Comment
Donate to The Hendrick Hudson Anchor
Your donation will support student journalism at Hen Hud, allowing us to cover our printing and website hosting costs.
About the Contributors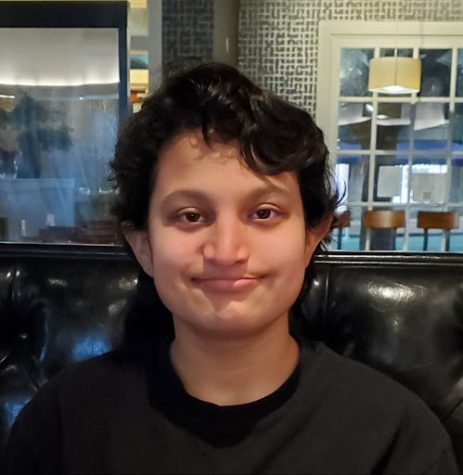 Sarah Nabi, Writer
Sarah is a junior at Hen Hud and this is her first year writing for the anchor. Outside of the Newspaper Club she is a member of the Speech and Debate...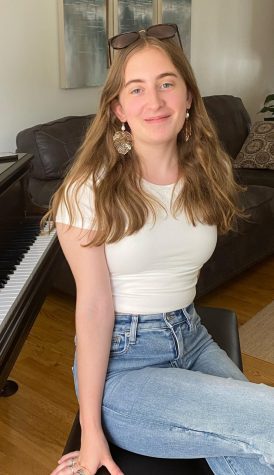 Castalia Litos, School and Community Editor
Castalia is the editor of School and Community News for The Anchor. Outside of the newspaper, Castalia participates in several afterschool clubs; she...