Best of 2022: Music
After a lengthy and creatively hindering pandemic, many artists returned this year to release ambitious albums that push the boundaries of art and entertainment. Musical giants made their return in the form of Kendrick Lamar, and bands like Big Thief pushed their soundscapes to the limits. Read about this and more on our Best of 2022: Music.
---
Laurel Hell by Mitski
Recommended by Elaine Clarke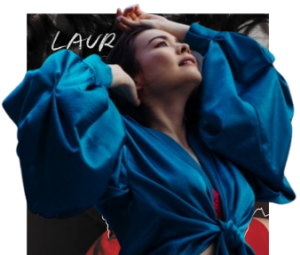 Mitski, a prominent musician in the Alternative Rock/Pop scene, released Laurel Hell in early February of this year. After four years of no new music, this album was a needed addition to 2022. With an iconic twist in her usual style, this album showcases Mitski's musical strength. Despite the new sound, she is still able to write songs with themes of love and regret, kindness and forgiveness, and change and growth. This time however, Mitski stresses the importance of these themes upon yourself. This album is a poignant love letter to yourself, reflecting on the importance of kindness for others but most importantly, kindness towards yourself. Whether your life stinks, you have a terrible partner, or you are a terrible partner, she reminds us in this album that we are all deserving of love.
Favorite Tracks: "Stay Soft", "Should've Been Me", "That's Our Lamp", "Love Me More"
A Light For Attracting Attention by The Smile
Recommended by Francisco Aguirre-Ghiso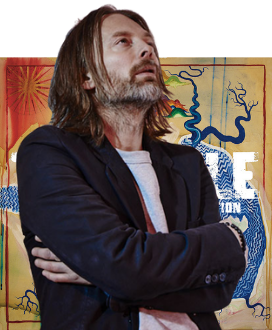 The Smile, the ambitious side project of Radiohead maestros Jonny Greenwood and Thom York, released their debut album, A Light for Attracting Attention, with praise from both music critics and Radiohead fans alike. The debut contains all the social commentary and airy, alternative rock sounds pioneered by Radiohead, but also has a youthful energy they haven't been able to reproduce since 1995's The Bends. Songs like "You Will Never Work in Television Again" contain that adolescent frustration with the status quo you would find in a band like The Clash, but songs like "Open the Floodgates" sound like something straight off of Radiohead's earlier works like Hail to the Thief. The ability to balance the sounds of old with the sounds of new (courtesy of phenomenal drummer Tom Skinner) is what makes this album such a cohesive and enjoyable experience. It may not be a new Radiohead album, but it's damn near as good as one.
Favorite Tracks: "You Will Never Work in Television Again," "Speech Bubbles," "The Opposite"
Dragon New Warm Mountain I Believe in You by Big Thief
Recommended by Francisco Aguirre-Ghiso
Big Thief has proven time and time again that they have not yet found the edges of their soundscape. Their new album combines all the music they've amassed throughout the years, and stretches it to the furthest limit to see what new sounds they can create. The final result is a beautifully chaotic album that takes heavy inspiration from the forest and its inhabitants. Dragon New Warm Mountain effortlessly glides between genres, switching from folk to trip-hop to almost comedic country without ever sounding jumbled and uneven. What is most refreshing about this album though is its new tone of healing and peace, something seldom found in the band's earlier works. A subtle contentment with each other and their music can be felt, and it's infectious; it lets the listener rethink their relationship to nature, their loved ones, and themselves in positive ways.
Favorite Tracks: "Simulation Swarm," "Change," "Promise is a Pendulum"
Mr. Morale and the Big Steppers by Kendrick Lamar
Recommended by Francisco Aguirre-Ghiso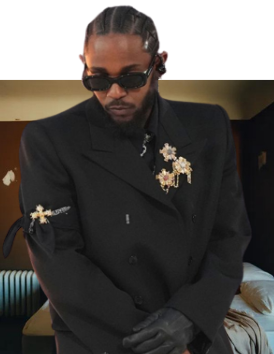 Kendrick Lamar, the giant of hip-hop who many consider to be the defining rapper of the 21st Century, returned after a five year hiatus with Mr. Morale and the Big Steppers, an ambitious concept album which although is not as consistently fantastic as his previous albums, has some of his best highlights of his career. As most Kendrick Lamar albums go, the production on this album is vivid and layered, offering new sounds every time the listener revisits. As for the lyrics, Kendrick has never been more introspective and evaluative of himself. Instead of exploring the hardships of the world around him, as in Good Kid M.A.A.D City and DAMN, Kendrick now looks inwards, exploring his failures as a man and person, wondering how he can heal himself and his loved ones. Complex and pioneering, Mr. Morale and the Big Steppers can't help but solidify Kendrick Lamar as one of the most influential artists of the 21st Century.
Favorite Tracks: "United in Grief," "Savior," "Crown"

Ants From Up There by Black Country, New Road
Recommended by Francisco Aguirre-Ghiso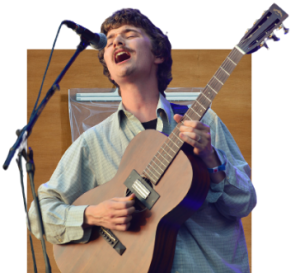 Sometimes it feels like we haven't heard something original in years. In an age of commercial conformity, where it seems like everything has already been tried, many listeners are bored. But in the bars and venues of Great Britain, a new batch of kids have created something that we haven't heard before. Affectionately called the Post Brexit New-Wave by National Public Radio, these bands are creating a new genre of rock, characterized by experimental instrumentation and a vulnerable talk-singing voice that is quite idiosyncratic. One of the best albums to come out of this movement is Black Country, New Road's Ants From Up There. Containing the foundations of a classic breakup album, Ants From Up There is full of layered tracks that explore the end of a relationship. Ants From Up There excels lyrically and instrumentally, with imaginative and modern lyrics, courtesy of Issac Wood, and instrumentation reminiscent of classic Chamber Rock but with this new twist of "Post-Brexit New Wave" we've come to know. Ants From Up There marks the beginning of both a new great band and a new movement, making it a musical benchmark to remember for years to come.
Favorite Tracks: "Basketball Shoes," "The Place Where He Inserted The Blade," "Concorde"
Leave a Comment
Donate to The Hendrick Hudson Anchor
Your donation will promote student journalism at Hen Hud.
About the Contributors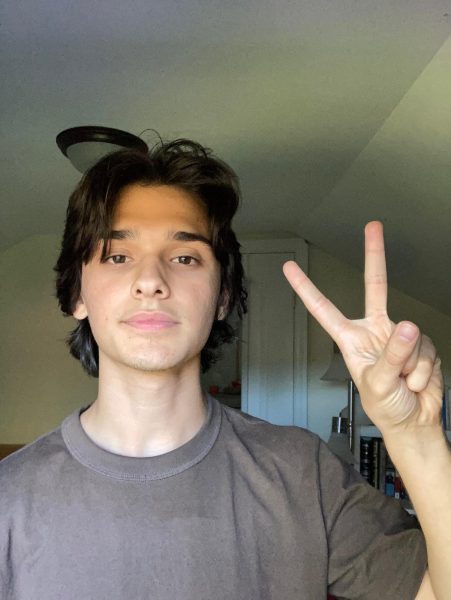 Francisco Aguirre-Ghiso, Managing Editor
Francisco Aguirre-Ghiso is currently a senior at Hen Hud. This is his second year writing at The Anchor, and currently holds the position of managing editor....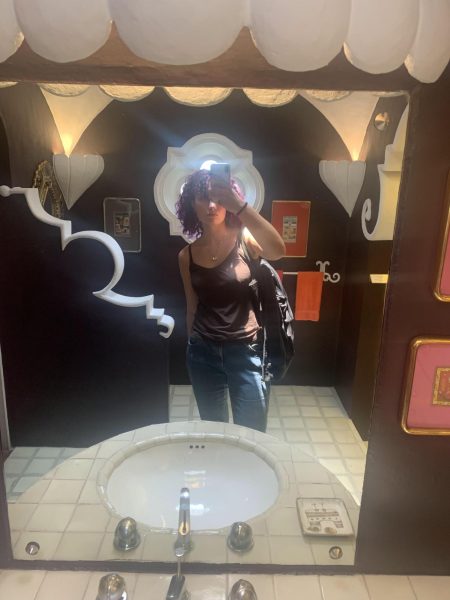 Elaine Clarke, Opinion Desk Editor
Elaine Clarke is a Senior at Hendrick Hudson High School. This is her fourth year writing for the newspaper and first year as editor. Alongside this,...