Growing up with Girlpool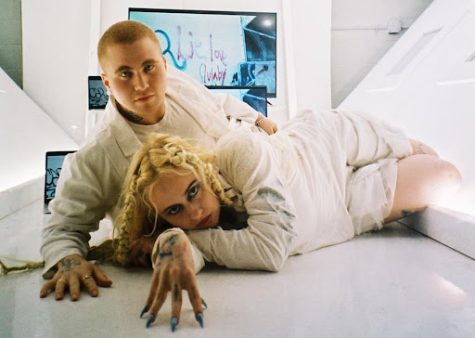 After releasing their 5th album earlier this year, Girlpool have announced their breakup. The band has been together for almost a decade, starting when Avery Tucker and Harmony Tividad were 17 and 18 years old, respectively. Their first album (released in 2015) as opposed to their most recent (released in April of this year) shows exceptional growth and development of their style as the band matured, but still is reminiscent of early days. As the band goes their separate ways artistically (however not in terms of their very close friendship), we reflect on how their music has matured and transformed.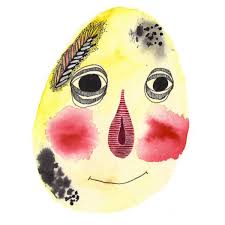 Although the duo formed in 2013, it was not until 2015 when they self released their first album, titled Girlpool. This album is raw and young and full of spirit. Songs like "Blah, Blah, Blah" simply convey themes of toxic love that we see throughout their music. Artistically, Girlpool is full of layers. Whether it is their singing, their playing, or their lyrics, Girlpool likes to build off each other. In "Blah, Blah, Blah," their guitar and bass bounce and groove as the pair jams. Their scratchy vocals display the bitterness of the relationship they sing about. 
Other notable examples: "American Beauty,"and "Plants and Worms."
In their second album, Before the World was Big, we see more nuance on their earlier themes and styles. It's the same Girlpool we heard before, but now through songs like "Before the World was Big," their music demonstrates the aimlessness that comes with age. The pair has entered into a transitional stage of their lives, but their vocals and lyrics express how things were better when they were simpler. Girlpool is growing up, but they don't like it very much. Looking forward is causing them to look back on their life. This shared feeling is also shared by their voices, with layered harmonies expressing their anxieties and regrets. 
Other notable examples: "Cherry Picker," "Crowded Stranger," and "Ideal World."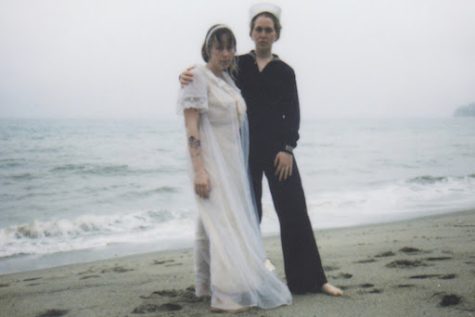 While the music didn't change at its core, in their third album, Powerplant, Girlpool takes on a softer feel. They keep their brilliant melodies and instrumentals, but with the addition of drums their music has more foundation. In songs like "It Gets More Blue," their wispy vocals and mellow guitar tell stories of cruel love and crushed dreams with drums to get your feet tapping. "It Gets More Blue" expresses Girlpool's tired life. In this song, they have anxiously accepted their life as it is and while they're not happy with it, Girlpool can't seem to escape. 
Other notable examples: "Powerplant," "Soup," and "Static Somewhere."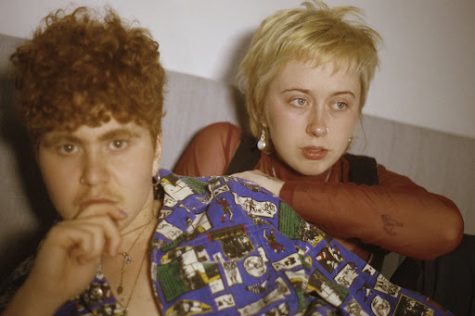 In terms of style, What Chaos is Imaginary, Girlpool's fourth album, deeply reflects Powerplant. However the stories they tell, in songs like "Pretty," have gained a mature strength. It's similar to the anger they had in earlier albums, but better directed. In the song, rather than being angry at the world, as in their earlier albums, or pitying themselves, like in Powerplant, Girlpool is standing up for themselves and are bitterly reflecting about a love they once idolized. This is also the first album where the individualism of the artists are showcased. When Avery Tucker and Harmony Tividad were writing this album, each artist was on separate sides of the country. This distance allowed them to be more free with their lyrics and tune. Listening through Where Chaos is Imaginary, each song reveals both artist's distinct styles.
Other notable examples: "Chemical Freeze," "Where You Sink," and "Stale Device." 
Forgiveness is Girlpool's fifth and final album. After years of writing and singing together as Girlpool, the pair has decided to go their separate ways artistically. In Forgiveness, the duo continued to write songs separately, but both experimented with different sounds. Like in their first album, this music is raw and vulnerable yet there is a new strength within their lyrics. In "Faultline," Tividad reflects on cycles of terrible love she finds herself falling into. The song shows off the pair's musical flexibility, with a music box waltz full of their poetic lyrics. Tividad sings openly of wanting to appease a neglectful partner, supported by Tucker's harmonies. 
Other notable examples: "Butterfly Bulletholes," "Dragging My Life into a Dream," and "Violet."
Girlpool has changed a lot throughout the years, but the consistent vulnerability and poignancy of their music keeps listeners wanting more. Their depiction of life through their lyricism makes watching their albums mature and grow like looking at oneself in a mirror. As they go their separate ways as artists, their development as artists through their innocent, broken youth blossoming into their preconceived ideas of adulthood is something that can only be reflected upon with great love. 
Leave a Comment
Donate to The Hendrick Hudson Anchor
Your donation will promote student journalism at Hen Hud.
About the Contributor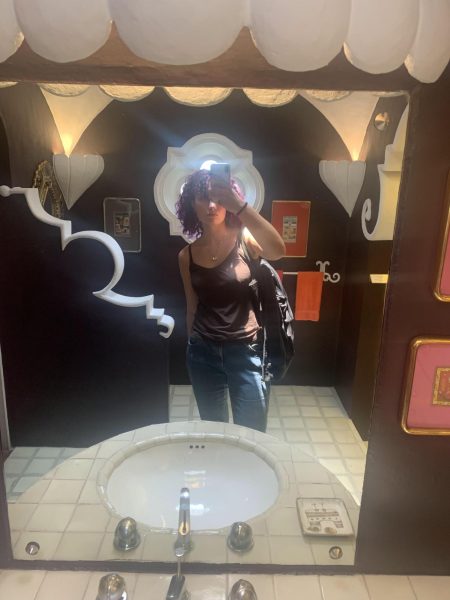 Elaine Clarke, Opinion Desk Editor
Elaine Clarke is a Senior at Hendrick Hudson High School. This is her fourth year writing for the newspaper and first year as editor. Alongside this,...