Fit of the Week 11/07-11/13
Over the past week, our photographers have been on the lookout for outstanding outfits at Hendrick Hudson. This week's winner was Imani Yusuf, with runners-up Josie Gield, Chuwuebuka Emelumadu, and Ada Miller.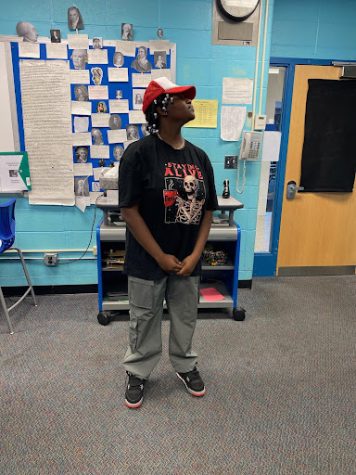 Imani, better known as Baby Curry, showcased a classic streetwear outfit in a hypebeast inspired look, representing her Bronx roots. Her look included a clean black graphic t-shirt with red accents. Baby highlighted her knowledge on current trends with her oversized gray cargo pants. The red accents throughout the outfit add the perfect sting to her look with a much needed vibrant pop. The red was continued with a typical trucker hat, a constant in Baby's style, and the soles of her Air Jordan 4 Retros in the "Bred" colorway. White was also spread through the fit with the accents in her hat to the beads adorning the braids she sports.
This week's vote highlighted lots of streetwear inspired aesthetics. Josie is pictured in baggy, pastel green joggers matching with an oversized colorblocked cardigan and black tee. She plays into the aesthetics more with basic trainers with a light green accent. Further, Ebuka wore loose pale olive pants tucked into chunky black work boots. On top, he was seen with a loose white tee topped with an open, long sleeve, green button down. Ada sported an edgy fit with a tight, gray, cropped hoodie and black cargo pants with matching gray stitching. The look was enhanced with a white baby tee and glossy Dr. Martens Oxfords.
Hen Hud had some amazing wardrobes this week and Baby Curry's outfit pulled ahead in this week's Fit of the Week competition. Keep serving great fits! Next week's article will cover our Dress Duos special edition so check the site for updates!
To submit photos for the Fit of the Week, DM us on Instagram, or contact any of our photographers: Maddie Figueroa, Jericho Shea, Emily McGrath, and Quinn Muller. 
Check out the Runner-up's outfits!
Leave a Comment
Donate to The Hendrick Hudson Anchor
Your donation will promote student journalism at Hen Hud.
About the Contributors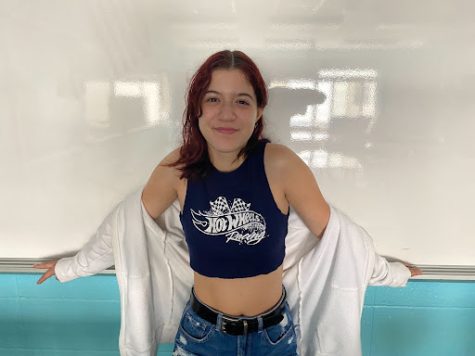 Quinn Muller, Writer
Quinn is a senior at Hen Hud, and this is her first year on The Anchor. She is the Co-Editor in Chief and runs Fit of the Week. In her free time, she...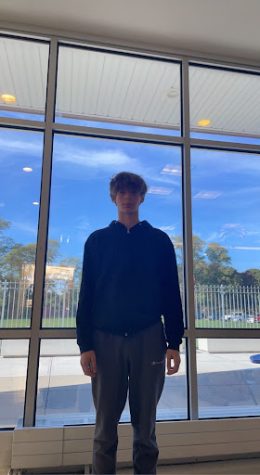 Jericho Shea, Photographer
Jericho is a sophomore at Hen Hud, and this is his first year on The Anchor. For the paper, he will be the designated photographer. Other than the Anchor,...