10 Great Foreign Films to Watch
America is the powerhouse of entertainment. No other country cranks out TV shows and movies like we do. Hollywood has been creating movies for over 100 years, and they have no plans of stopping. Although this has given us some quality entertainment throughout the decades, America's hold on the limelight has made some fantastic foreign films fly under the radar. In no particular order, here are a couple that are worth your attention:
10. Persepolis
by Marjane Satrapi and Winshluss
(2007)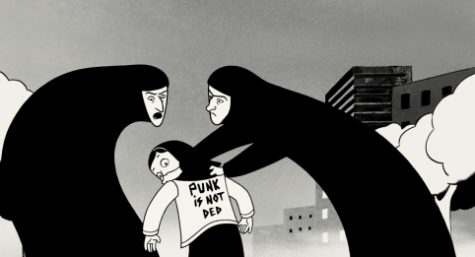 Persepolis is a coming-of-age story based in Iran and Europe during the years surrounding the Iranian Revolution. The film depicts the life of Marjane as she and her family have to adapt to the newly radicalized Iran. Shot in stark black-and-white animation and fitted with a plotline that could rival American blockbusters, Persepolis is enthralling from start to finish. At its most powerful, Persepolis is both a plea for Iran to remember its ways and a documentation of its descent into extremism.
9.
Ran
by Akira Kurasawa (1985)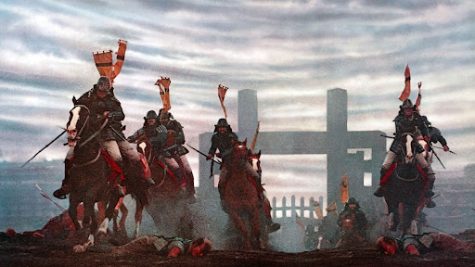 With sweeping sets and colors like you've never seen before, Ran is Kurosawa at his grandest, a late-career masterpiece celebrated by critics and audiences around the world. 
A King Lear adaptation, Ran follows an aging warlord who splits up his kingdom amongst his three sons, whose greed creates countless wars. With epic scenes on a Hollywood blockbuster level and topics that rival arthouse classics, Ran is proof that even late into his career, Kurosawa was still making masterpieces. It is proof he is one of the greatest to ever pick up the camera. 
8.
Cinema Paradiso
by Giuseppe Tornatore (1988)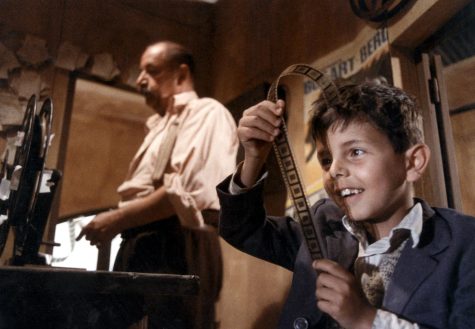 Enchanting and charming, Cinema Paradiso is the coming-of-age story of Toto, a boy who falls in love with cinema while visiting and eventually working at the Cinema Paradiso with the projectionist, Alfredo. As he grows up in this little Sicilian town, many ups and downs happen, all chronicled nostalgically in this film. Although the plot focuses mainly on the story of Toto and Alfredo, the film is really a love letter to cinema. 
Cinema Paradiso oozes with a love for film, masterfully making the audience conscious of the magic of movies. Anyone who wants to revitalize their appreciation of cinema should definitely check out this film, even if it tugs on your heartstrings a little bit.
7. In the Mood for Love
by Wong Kar Wai (2000)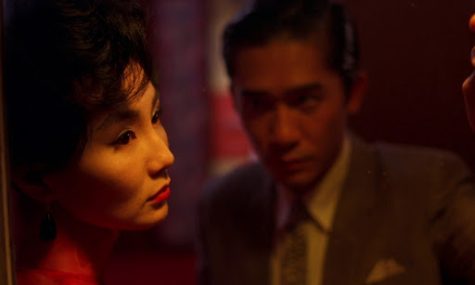 Possibly one of the best romances of all time, In the Mood for Love is Hong Kong director Wong Kar Wai's undisputed masterpiece, a lush romance set in 1960s Hong Kong. 
Mrs. Chan and Mr. Chow find out that their spouses are cheating on them with each other. What comes next is their journey of trying to figure out how the affair happened, and the blossoming of a forbidden love between the two of them.
Full of tension, In the Mood for Love hangs on every gaze and interaction, using the promise of passion to push the film forward. No detail is spared in this film, creating a cohesive and romantic film that asks grand questions about the nature of romantic desire through tiny gestures of yearning.
6. La Haine
by Mathieu Kassovitz (1995)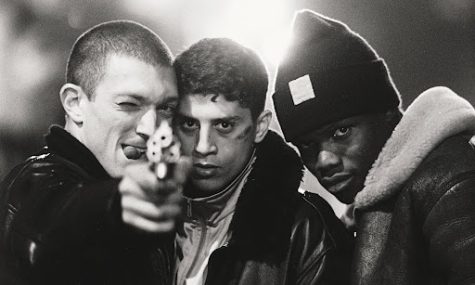 Taking place in the outskirts of Paris, La Haine is a striking portrayal of the tensions between marginalized communities and police in France, and how the cycle of pointless violence continues to this day.  
The movie circles around three men, Vinz, Said, and Hubert as they walk aimlessly around Paris, waiting for news about their friend who is in the hospital after being beaten in police custody. When one of the men finds a revolver, the night takes a dangerous turn, one that can only end in violence. 
26 years after its release, La Haine stays alarmingly relevant to the French and American zeitgeist. Issues such as the cycle of violence and police brutality are represented in this film, issues that exist in both France and America. Due to the similarities to American society, many consider La Haine to be a quintessential foreign film.
5.
Roma
by Alfonso Cuarón (2018)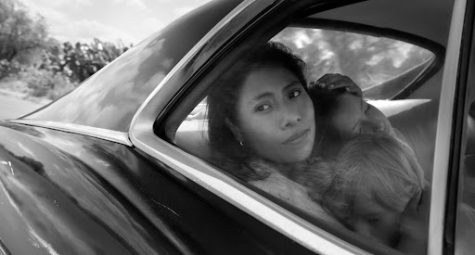 Winning three Academy Awards and being streamed by 3.2 million homes between January and February 2019, Roma is a film that although didn't fly under the radar, still should be watched.
This is Alfonso Cuarón at his very best and at his most personal, retelling his childhood story through the eyes of his maid and nanny Cleo. Cleo is a nanny helping an upper-middle class family watch their four kids in 1970s Mexico City. After much turmoil occurs, the family takes a much needed vacation, where they form tightly-woven bonds. 
On top of being a fantastic character study, Roma also acts as a love letter to Mexico, with all its flaws and beauty. Roma understands the general unrest of Mexico at the time, and still finds a way to make it a beautiful place to admire. More than anything though it is an emotional portrait of a stoic woman who deserves the best but seldom gets it. 
4. Portrait of a Lady on Fire
by Celine Sciamma (2019)
Portrait of a Lady on Fire is the period piece to end all period pieces. Set on an isolated island in Brittany, France around 1770, the film follows Marianne,  a painter who is sent to secretly paint a marriage portrait of a reluctant bride. As the two warm up to each other, love blossoms.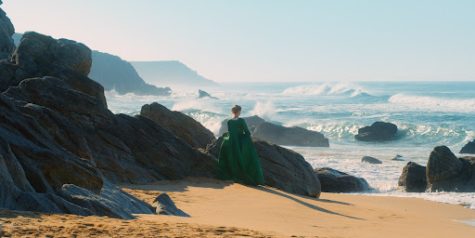 Directed by a woman, and being composed almost entirely of female characters, the film is an exploration of love through the female gaze. In an industry where romances are shot through a patriarchal lens, Portrait is a refreshing new look on love, one that leaves men almost completely out of the picture. 
Portrait of a Lady on Fire excels at giving us a romance through female eyes, but also works universally as well. The film can help the audience question their understanding of romance, and may even lead to audience members reevaluating their romantic relationships in positive ways.
3. Pan's Labyrinth
by Guillermo del Toro (2006)
Floating on the line between pure fantasy and brutal reality, Pan's Labyrinth is Guillermo Del Toro's look at the Spanish Civil War, and how people find ways to cope with traumatic events such as war.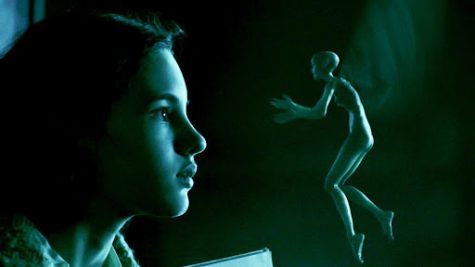 Set in 1940s Spain, the film follows Ofelia, a girl who travels with her pregnant mother to live with her sociopathic step-father, Captain Vidal. As Vidal commits fights against the rebels in the woods, Ofelia is drawn to a magical world where she is the centerpoint in an ancient search for a princess.
Being a magical realism film, the audience gets to decide whether Ofelia is imagining everything or if it's really happening. Whether or not you believe Ofelia and her encounters of magic, Pan's Labyrinth is an entertaining and pensive film that leaves you on the edge of your seat. 
2. Chungking Express
by Wong Kar Wai (1994)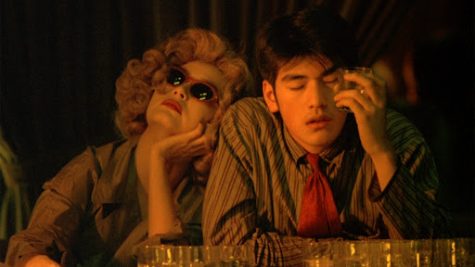 Endlessly charming and even more relatable, Chungking Express is Wong Kar Wai at his most idiosyncratic. Every shot in this film is recognizable as a Wong Kar Wai shot, with his love of neon lights, step printing and cityscapes found throughout the film. The film is split into two separate plots, with both segments exploring a lonely Hong Kong cop with a love interest.
What this film mainly explores is how lonely people find each other in cities, and form unlikely bonds. Upon release, this film was applauded for its deeply human characters, stunning cinematography and non-linear plotline. A comfort movie for millions, Chungking Express is Wong-Kar Wai at his most personal and charismatic.
1. Princess Mononoke by Hayao Miyazaki (1997)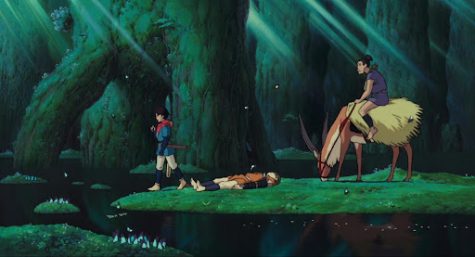 Princess Mononoke is Studio Ghibli at its creative prime, combining the charm of Howl's Moving Castle, the magic of Spirited Away and the emotion of The Wind Rises into one film, Princess Mononoke.
A young Prince Ashitaka, who's been cursed by a demon, heads to the west of Japan in search of a cure, or at least an answer. There he finds Iron Town and the Spirits of the Forest fighting over territory. Fighting Iron Town for the forest is a human girl, Princess Mononoke. Over the rest of the movie, Prince Ashitaka tries to assemble peace between the two raging forces. 
Throughout Princess Mononoke, Miyazaki explores the power of nature and our relationship to it, showing how those destroying nature and those protecting it both have flaws and virtues. Entertaining from start to finish and pure eye candy the entire time, Princess Mononoke is the peak of Japanese film.
Leave a Comment
Donate to The Hendrick Hudson Anchor
Your donation will promote student journalism at Hen Hud.
About the Contributor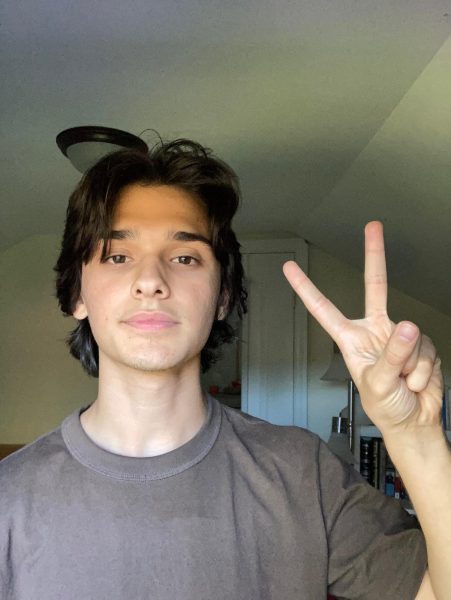 Francisco Aguirre-Ghiso, Managing Editor
Francisco Aguirre-Ghiso is currently a senior at Hen Hud. This is his second year writing at The Anchor, and currently holds the position of managing editor....