Ye v. Skete
In the last couple of weeks, Kanye West, now legally known as Ye, has taken to Instagram to publicly attack and point fun at Pete Davidson (or as he calls him, Skete). These episodes of sporadic posts and captions filled with rants and comments are very similar to how Ye used to rapidly tweet on Twitter before his presence disappeared on that platform. It escalated to the point where Ye was banned from performing at the Grammys and temporarily banned on Instagram for violating their hate speech and bullying rules. The reason: to get back with his ex-wife Kim Kardashian. But the narrative put around this conversation is really important in understanding mental health.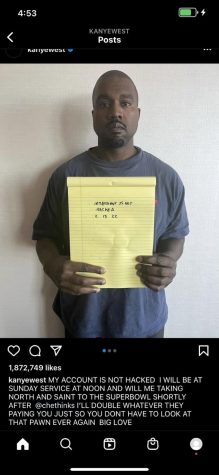 The Fight
The feud started with Kim and North's TikTok page, where Ye questioned Kim's parenthood skills and how it was against his will. Kim responded to these accusations by saying they were damagining, and that she was allowing her daughter to express her creativity. Since then, Ye has attacked Kim's now boyfriend, Pete Davidson and people he associates with (example, Kid Cudi and that he won't be featured on Donda [2], as well as random celebrities). He's posted text message screenshots between him and Kim, and between him and Davidson, making this private issue public. 
On Valentine's Day, Ye sent a truckload of red roses to Kim's house with the words "MY VISION IS KRYSTAL KLEAR". The biggest escalation is when Ye released the music video to his new song collaboration with The Game, "Eazy". The video, in claymation, shows Ye kidnapping and eventually burying Davidson, planting a rose bush on top of him. The video ends with "EVERYONE LIVED HAPPILY EVER AFTER" followed by "EXCEPT SKETE YOU KNOW WHO" with the word "Skete" lightly scratched out.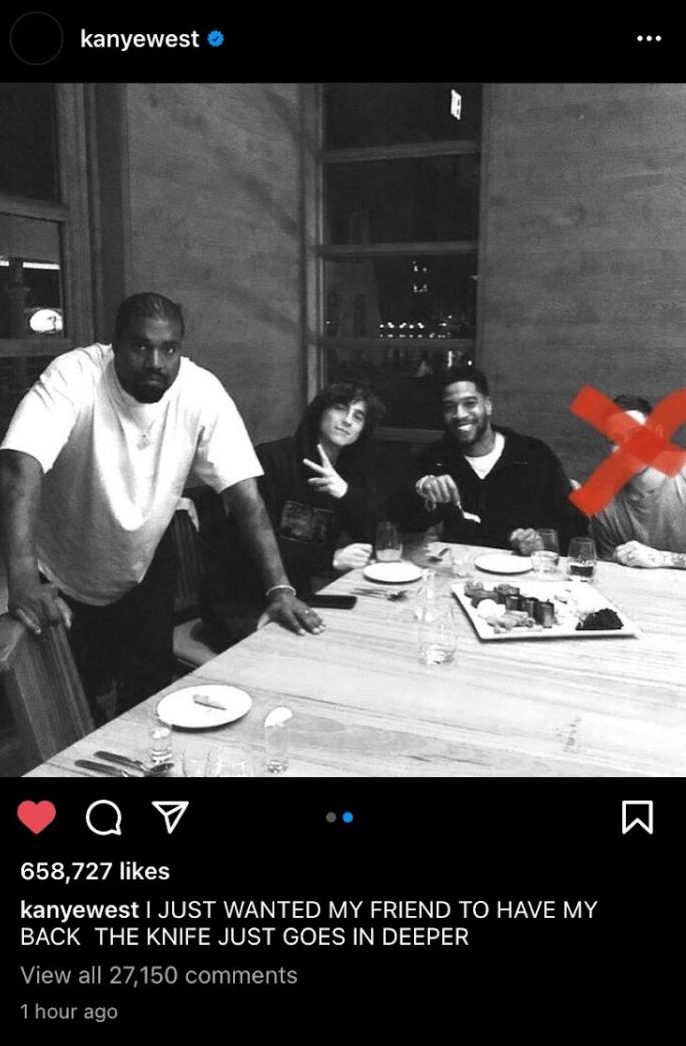 The video in specific has had a great deal of criticism, for a good reason. Trying to play off as "art is therapeutic" has its limitations. As comedian Trevor Noah puts it "therapy can be therapy." Noah also points out the struggles many women face in trying to leave a relationship, especially harassment by the other partner. Kardashian also has her problems, but she too deserves sympathy for this horrible situation she's been put in. Throughout the fight, Ye has apologized and taken accountability, but also kept continuing the same actions over and over. He mentions this in his switch from all-caps to lowercase because he didn't want it to seem like he was yelling/screaming in his captions. The end of the saga starts similar to the beginning. Ye ranted about TikTok yet again, and then was banned by Instagram for violating the companies hate speech, bullying, and harassment policies. 
What is Bipolar Disorder?
Bipolar Disorder (BD) is defined by periods of intense euphoria and depths of deep depression. The euphoric, manic episodes are intense and addictive. It impacts the person's judgment and heightened sense of energy. BD impacts about 2.3% of Americans annually, with nearly 83% of cases being severe. It can be coaxed with medications and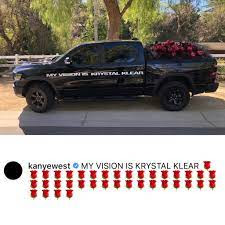 psychotherapy, both of these resources being inaccessible for many people. Bipolar disorder is something Ye has lived for his whole life. "It's important for us to have open conversations about mental health," he said to Jimmy Kimmel back in 2018; these observations he makes are still needed today. 
The public has condemned these actions, with underlying mad-man, "psycho" tone to these criticisms. Seeing the internet's reaction to Ye's spam-posting paints an ugly, harmful, and stereotypical portrayal of someone struggling with mental health. The effects are potentially dangerous, perhaps pushing struggling people away from seeking help in fear of being labeled "crazy". There's no doubt certain actions are inexcusable and should be condemned, but we shouldn't be against or pro-Kanye West; we should focus on understanding the mental health battles many people fight against. 
Leave a Comment
About the Contributor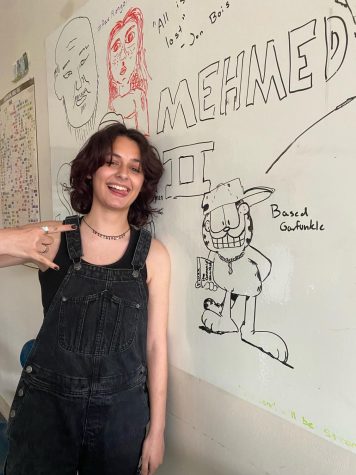 Kacie Burns, Arts & Entertainment Editor
Kacie is a Senior at Hen Hud and this is her fourth year on The Anchor. For the paper, she does the layout, artwork, and writes. This year, she is the...