Choosing a BOCES Education: A Step Towards Your Future
Hen Hud Senior Sarah Mandelkow Announced BOCES Valedictorian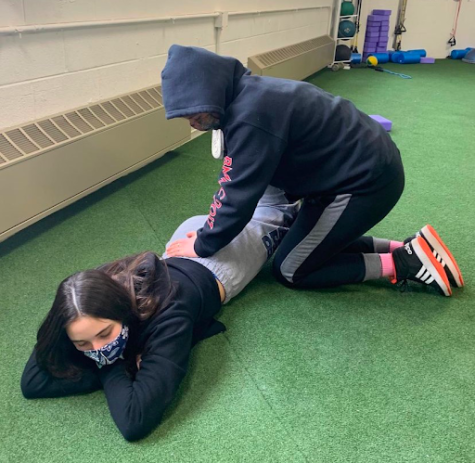 The traditional four years at Hen Hud are what many students love to reminisce about – but the 'traditional' experience isn't for everyone. The BOCES program allows students to continue their Hendrick Hudson experience while also getting a hands-on education that will prepare them for the specialized careers they already know they wish to pursue.
Starting in their junior year, Hen Hud students are given the option to enroll in one of the 30+ programs offered at the PNW BOCES tech center. Located in Yorktown, the tech center brings together students from across northwestern Westchester and Putnam counties to learn skills not typically offered by high schools, everything from cosmetology, to urban forestry, to cooking, nursing, mechanics, and more.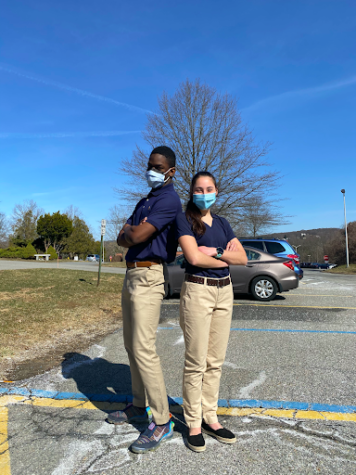 In the graduating class this year are two of BOCES's star students: Kerann Belvu and Sarah Mandelkow. These sports medicine students both did exceptionally well at BOCES, and Sarah was even named the valedictorian of the entire BOCES graduating class. This encompasses not only the sports medicine program, or solely Hendrick Hudson, but all the other programs and schools that have participants in BOCES. 
With the distance between Hen Hud's campus and the tech center, there's often not a lot of information about BOCES and what it can offer to underclassmen. The Anchor asked Kerann and Sarah about their time at BOCES and what being part of such a unique experience meant to them. 
Sarah Mandelkow is a highly motivated student, as shown by her achievement of valedictorian. BOCES leaves its students with "skills that are typically taught on the graduate level in college," but throughout her time at the tech center, Sarah also managed to add advanced classes taught by the regular Hen Hud teachers. The ability to push herself on all fronts, while also getting hands-on, engaging experience in the career she is planning to pursue, was what influenced her to choose BOCES. 
Just as the students choose BOCES, BOCES chooses them. The environment of "like minded students who all want to learn" is always sure to provide a crop of graduates who are hugely successful and motivated to go further into their desired field. As valedictorian, Sarah is honored to represent the class of 2021 because she truly believes that BOCES "is a special place that fosters learning in a way that no regular high school can."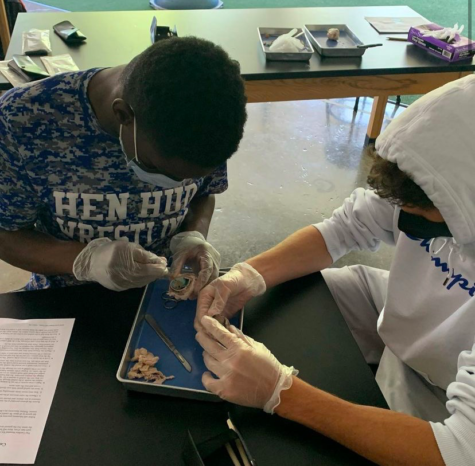 For Kerann Belvu, the decision to enroll in the BOCES sports medicine program came at the recommendation of friends, who showed him pictures of the hands-on learning experience and spoke highly of the teacher, Dr. Brightman. Kerann can now pay the praise forward, calling Dr. Brightman "an amazing person and an even better teacher."  Many of the outstanding BOCES educators also actively practice their teachings outside the classroom, allowing them to offer authentic perspectives to students. For example, Dr. Brightman runs his own chiropractic medicine clinic in addition to teaching every day. . In Dr. Brightman's class, Kerann has seen and practiced firsthand demonstrations of "specific movements, exercises or other types of physical activity," rather than simply hearing about them in a lecture. 
Despite his  busy schedule, Kerann found he had little trouble balancing his classes at the tech center with life, both academic and social, at Hen Hud. This year, Kerann is in the 4-hour program, which to him is "extremely convenient" as he takes all of his classes at the tech center and doesn't have to travel back and forth to Hen Hud. All together, the "hands on" BOCES experience has been completely worth it to Kerann, and he says he is lucky to have "found something [he] truly [enjoys]."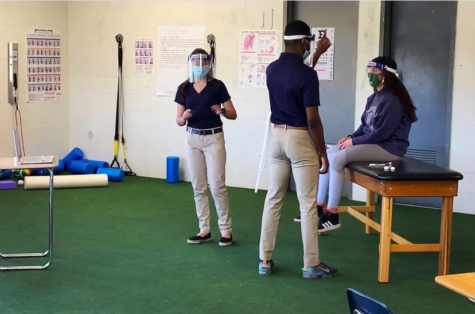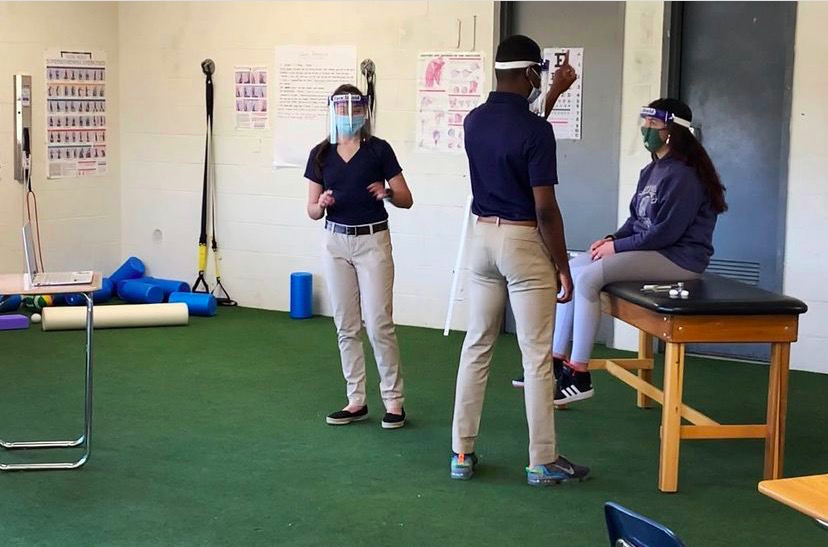 These two also participated in SkillsUSA, a national competition for students to "show off  the skills they are learning in their technical school in a professional manner," as Sarah, president of SkillsUSA at BOCES, described. Sarah and Kerann (the vice president) worked together to perform a concussion analysis in the Open Job Demonstration category for a panel of virtual judges. They did very well at the competition, placing first regionally and going on to compete at States.
Although neither of them placed in the State competition, they were both extremely grateful for the opportunity to demonstrate how much they have learned during their two years in the sports medicine program. Going into the competition, they "had no clue what [they were] getting [themselves] into," but Kerann says they found it to be educational and even "fun"!
Whether you are planning to go to college or enter straight into the workforce, BOCES will prepare you for the future. No matter what path you choose, a BOCES education could be the right choice to get you started! 
**If you are interested in learning more about becoming a BOCES student, contact your guidance counselor!