A Look at the 2021 Oscar Best Picture Nominees
Movies are able to capture a certain energy and time, so much more this and last year. For the majority of 2020, the movie theaters had to shut their doors to the public, leaving most movie-goers to turn to online services. These somewhat newly made movies remind us of the time without masks and unlimited gatherings. The 93rd Academy Awards will take place on Sunday, April 25th. These are the eight nominated films competing for the most sought after title: Best Picture.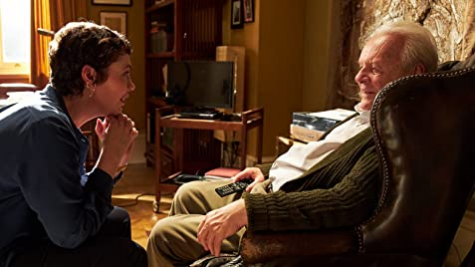 The Father
Directed and co-written by Florian Zeller, The Father is his directorial debut based on his 2012 stage play, Le Père (which also means "the father"). The story follows Anthony (Anthony Hopkins), an aging man who begins to doubt his loved ones and reality around him as his dementia worsens. His daughter Anne (Oliva Colman) has to grieve the steady loss of her father while he's still living and breathing in front of her. The film's theme is to embrace life through reflection of the human condition. Since the film's debut at Sundance last year, the film has been nominated for five more Oscars and won twice (Best Adapted Screenplay, Best Actor) at the 74th BaFTA Awards.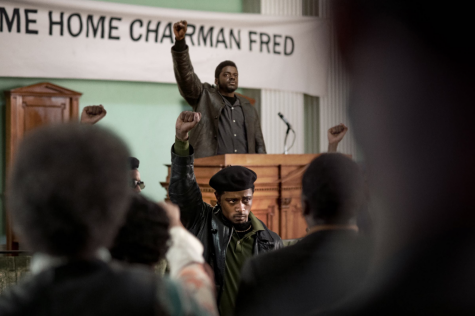 Judas And the Black Messiah
Based on a real story, Judas And The Black Messiah directed and co-written by Shaka King shines light on the Illinois chapter of the Black Panther Party. Fred Hampton (Daniel Kaluuya) becomes the chairman for the chapter, putting him under watch of the authorities. The FBI sends in William O'Neal (LaKeith Stanfield) as an informant to gather information about a possible revolution. O'Neal is conflicted between following his orders to silence the Panthers and Hampton or siding with the forces of good. A.O. Scott of the New York Times says the film "represents a disciplined, impassioned effort to bring clarity to a volatile moment." This movie is Shaka King's second feature film and is up for five additional Oscars. Both Daniel Kaluuya and LaKeith Stanfield received nominations of Best Supporting Actor for their roles, making the film the first to have multiple black performers nominated in this category.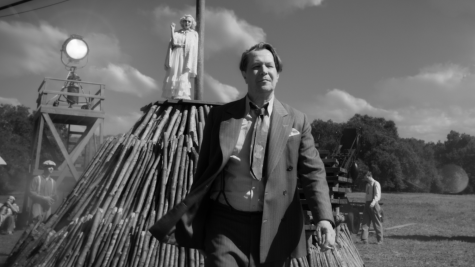 Mank
Herman J. Mankiewizc (Gary Oldman) aka "Mank" is a washed-up screenwriter and alcoholic hired by Orson Welles (Tom Burke), a very successful 24 year-old director with free creative control over his movies in a deal with RKO film studio. Set in the 1930s, Mank races to finish his screenplay, Citizen Kane, which would go on to be one of the most critically acclaimed movies of all time. Directed by David Fincher, the film is filled with Old-Hollywood aesthetics, hat tips to Kane and "playful use of slug lines onscreen to place flashbacks and cigarette burns to mark reel changes," says Vulture. This Netflix film has received the most Oscar nominations this year (10 to be exact), and multiple wins at other festivals.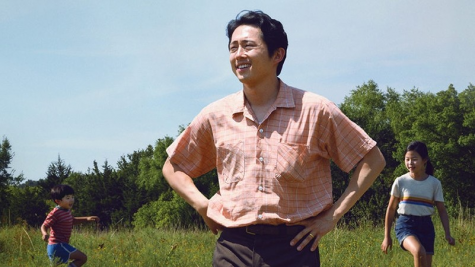 A Korean-American family moves to rural Arkansas to live out their "American Dream."(Google Photos)
Minari
From production company A24, Minari follows the story of a Korean-American family (told through the eyes of the eldest son, David, played by Alan S. Kim) that settles in Arkansas in search of their own American Dream. The father, Jacob Yi (Steven Yeun), has dreams of starting a family farm to sell Korean fruits and vegetables (minari is a Korean vegetable). But that doesn't come without its challenges. Despite financial worries and cultural challenges the resilient family must stay together and make Arkansas their home. The film is personal and reflects the director, Lee Issac Chung's own experiences growing up in Arkansas. The film reflects on what roots us together as a family and our passions.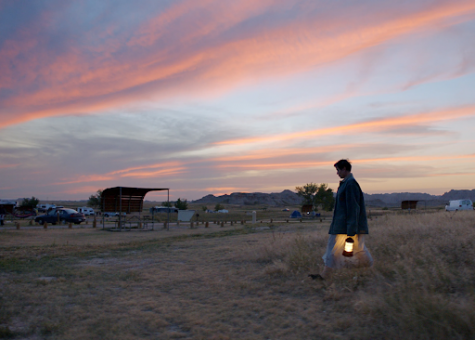 Nomadland
Directed by Chloe Zhao, Nomadland follows the story of Fern (Frances McDormand), a woman who lost everything during the Great Recession who starts a new life journeying throughout the American West in her van. The screenplay was developed from the book, Nomadland: Surviving America in the Twenty-First Century by Jessica Bruder, in which she follows the phenomena of older Americans who turned to a nomadic lifestyle during the Great Recession in search for work. The film is "beautifully unadorned and heart-in-your-mouth stirring, it's leisurely yet urgent, with a singular tone that lies somewhere between elegy and hope." says Joe Morgenstern of the Wall Street Journal. Frances McDormand is nominated for the Best Actress in a Leading Role award.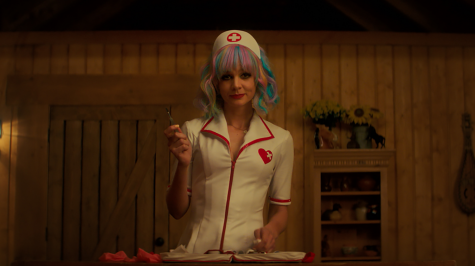 Promising Young Woman
In this thriller/dark-comedy directed and written by Emerald Fennell, Cassie (Carey Mulligan) is a young girl who's traumatized past still haunts her. Her life is uneventful; she waits tables, lives with her parents, but finds a way to deal with her pain from the past. At night, Cassie goes to the local bars and nightclubs pretending to be drunk, helpless and a damsel in distress. She lures all types of prey into her trap until she meets Ryan (Bo Burnham), a guy who makes her want to change her habits. The bright and colorful sets and design of the movie contrast to the darker subject matter of sexual assault, justice, and the lengths we go to for revenge.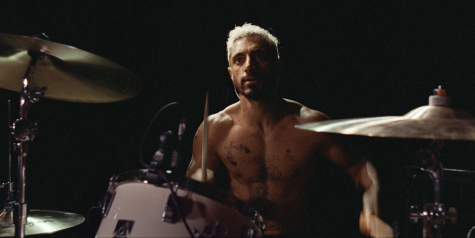 Sound of Metal
Ruben (Riz Ahmed), a heavy metal drummer, starts to realize his hearing is rapidly declining while on tour with his girlfriend and lead-singer, Lou (Olivia Cooke). As a recovering addict, the shock and sudden fear of losing his hearing keeps him struggling to stay focused on coming to terms with reality. Fearing that he'll lose grip on the situation, Ruben reluctantly joins a small deaf community run by Joe (Paul Raci), who teaches Ruben how to live and accept his new disability. The movie reflects on the suppression of feelings and fear we go through. But eventually, we either have to accept what's happening or we'll spiral. Director Darius Marder really showcases sound design in his movie. Many instances are put into Ruben shoes, where we hear muffled and indistinct conversations/sounds that emphasize silence and further Ahmed's acting (Ahmed is also nominated for Best Actor).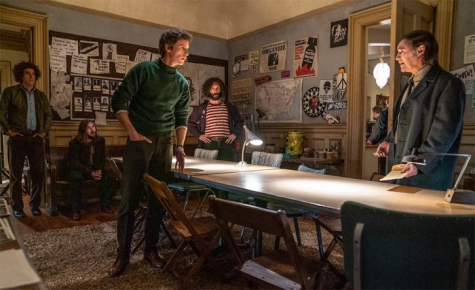 The Trial of the Chicago 7
Directed by Aaron Sorkin, this story follows a group of seven people on trial for leading a violent confrontation with the local police at the Democratic Party Convention in Chicago 1968. The demonstrators protesting the Vietnam War range from the Students for a Democratic Society (SDS) led by Tom Hayden (Eddie Redmayne), to militant Yippies led by Abbie Hoffam (Sacha Baron Cohen) and Jerry Rubin (Jeremy Strong). Because of the clash, seven of the demonstrators are charged with Conspiracy. The defendants must face a belligerent judge and a harsh prosecution lawyer in their fight for a non-guilty verdict. With their lawyers, the students and Yippies must join forces despite their opposing political ideals, and learn to work together to fight for their liberty. The film is nominated for six Academy Awards.