March Madness is Back!!!
After missing a year, the NCAA men's college basketball tournament is back.  Whether you closely follow college basketball or just enjoy filling out your bracket every year, you should be excited that March Madness officially returned on March 18th.  The big question is whether diehard college basketball fans can attend the games.  The answer right now is "yes," but there will be COVID precautions such as capping the stadium capacity at 25%.  Many are drawn to March Madness mainly due to how unpredictable the outcome of the tournament can be.  Millions of fans enjoy filling out their brackets in the office pool every year and then watching the top 68 college basketball teams in the country battle it out to see who will be labeled as the best team in NCAA basketball.  The NCAA committee announced the teams competing on Selection Sunday, March 14th.  
This tournament is similar to the NBA playoffs except that instead of 8 teams there are 68 teams. In each round the NCAA teams play one game to determine who gets eliminated, so these 68 college teams only have one shot to move on to each round of the tournament, unlike in the NBA playoffs where each round is out of seven games. .  The tournament is divided into four brackets: North, East, West, and South.  The winner of each bracket makes up the Final Four.  In each bracket, one team is awarded the honor of being the number one seed based on their win-loss record so far.  This year the number one seeds went to Gonzaga University, Baylor University, University of Michigan, and University of Illinois.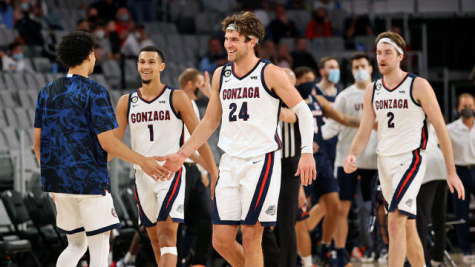 In contrast to the NBA playoffs, teams who have the best win-loss record during the regular season often do not become tournament champions.  The winner of the tournament is usually the team with the "hot hand" which means they're on a winning streak.  If you are working on your bracket, it is important to note that an exceptional winning record does not necessarily mean that a team will go far in the tournament., For example, Gonzaga can potentially be a bust candidate, which means that they might not go as far in the tournament as people expect them to.  Gonzaga always has a great win loss record, and are 26-0 this year.  However, Gonzaga is in a conference with schools that are not known to have  good basketball teams, so they always run away with the West Coast conference title.  This year, 15 of their 26 wins are against the teams in their own conference.  Another great team, Baylor, which has a win loss record of 22-2, might have a better chance to win the whole tournament.  Unlike Gonzaga, Baylor competes in a conference that is known to have very talented teams such as Kansas and Oklahoma State, and was still able to achieve a conference record of 13-1.  This year's tournament might be the most interesting because some of the usual favorite teams that are are tough to beat in the tournament such as UCLA, Kentucky, and Duke are not ranked in the top 25 teams in the NCAA.  It will be fun to see a different team win March Madness instead of UCLA earning their 12th March Madness title.  
In my opinion, the key to becoming champions of March Madness is to have a balanced team offensively and defensively.  For example, the Houston Cougars have both an offensive and defensive rating in the top 10 best in the entire NCAA which makes them intimidating to other teams knowing that it is hard to score on their defense and difficult to stop their offense.  In contrast, the Iowa Hawkeyes have a top 10 offensive rating but an awful defensive rating which means other teams during the tournament can exploit their weakness on defense.  Another trait that is important for a team to have is the ability to be clutch in big games.  Since each team plays one game each round to determine who gets eliminated, being clutch becomes a significant factor in determining who moves on.  If a team has players that stay cool and collected under pressure they will be able to execute plays during the game efficiently and effectively.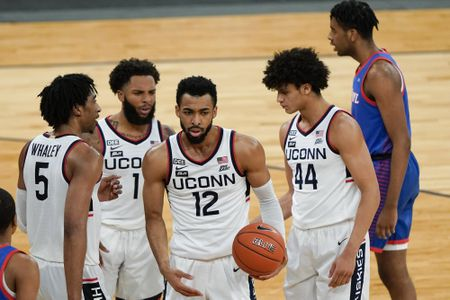 Local teams that had a good chance to compete in the tournament this year were UConn and St. John's University.  UConn has not been a great team since they won the tournament back in 2014 but they made it in this year with an impressive 15-7 record and I would not count them out from making a statement in the tournament.  UConn is a special team to see in the tournament because they are a perfect example of teamwork where there is no star player.  They are made up of solid players that all do their part to win games.  St John's is a very skilled local team from Queens that has a solid winning record of 16-11.  St John's has never won an NCAA tournament but they have previously made it to the Final Four.  They definitely had a solid chance to be part of the top 68 teams this year but, unfortunately, they just missed the cut.  They have a great player named Julian Champagnie who is leading the team in points per game, rebounds per game, and blocks per game.  A weakness of St Johns that could have held them back in the tournament is teamwork. Unlike UConn, it is clear that one player dominates almost every aspect during their games.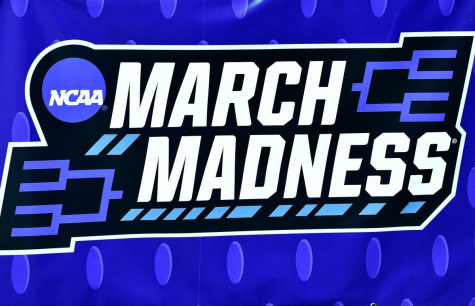 Aside from these teams, there are many teams that are considered sleepers that are definitely going to make it into the tournament such as Syracuse and LSU.  Syracuse has a respectable winning record of 16-9 and like UConn they are a perfect example of teamwork where 4 or 5 players are able to score and make plays.  They also have a memorable history over the years in the tournament with 6 Final Four appearances and 1 tournament championship.  LSU has a solid winning record of 18-9 and in my opinion is a feisty and interesting team to see in the tournament.  They are currently 3rd in the SEC conference which is a tough conference with Alabama, Tennessee, Florida, and many other schools that are having a competitive year.
68 teams enter, one team will go home a champion.  The long awaited return of the NCAA tournament should be one to remember.  Enjoy the Madness!