Albums You Should Look Out for in March
The pandemic created a very unique opportunity for musical artists to completely focus on creating music without distractions from concerts, tours, and the press. After a year of a pandemic, it only makes sense that we begin to enjoy the musical fruits of quarantine.
Justin Bieber – Justice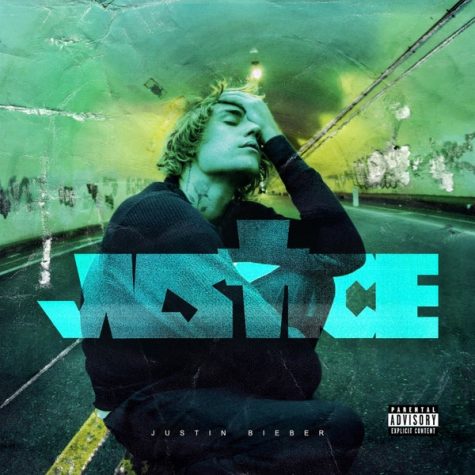 Bieber has been highly successful lately, with multiple singles on the Hot 100, a hit collaboration with Shawn Mendes in their song "Monster," and scored Grammy nominations that included "Record of the Year" and "Pop Album of the Year." Bieber, however, has spoken out about shifting from pop music to R&B, explaining that he considers his upcoming album to be fully R&B. His rumored collaborations with prominent contemporary R&B artists like Giveon, Daniel Caesar, and Khalid are a testament to Bieber's genre transition. This sixth studio album, named Justice, shows a new aspect of Bieber's musical story-telling. In his album announcement, he stated that the purpose of this album is to "continue the conversation of what justice looks like so [the world] can continue to heal." 
Justice released on March 19.
Bruno Mars and Andersoon .Paak aka Silk Sonic – An Evening with Silk Sonic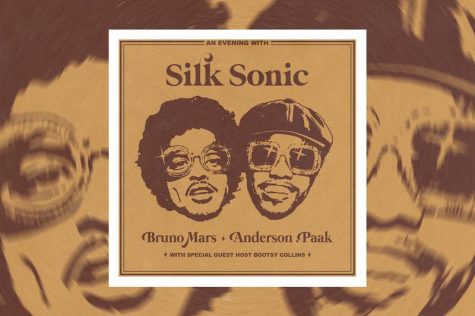 After four years of silence, Bruno Mars shocked the music community by announcing a new collaboration project with Anderson .Paak. Both blend incredibly well–.Paak's gritty, funk groove and unique drumming talents, combined with Bruno's smooth vocal skills, reminiscent of Michael Jackson, have created a dynamic duo we did know we needed. Together they formed a band called "Silk Sonic" and created an album that features spoken word vocals by funk legend Bootsy Collins. The 70's vibes were embodied in their first released single, "Leave the Door Open" which was met with massive success. The music video amassed over 15 million views within 24 hours and received critical acclaim for its fresh twist on 70's funk. Variety has praised the song as "a glorious blast of vintage R&B" and Music Talkers called it "a love letter to the [R&B] genre." Many are already predicting their album, An Evening with Silk Sonic, will be the album of the year and a Grammy-sweeper. 
An Evening with Silk Sonic will be released sometime this year.
Selena Gomez – Revelación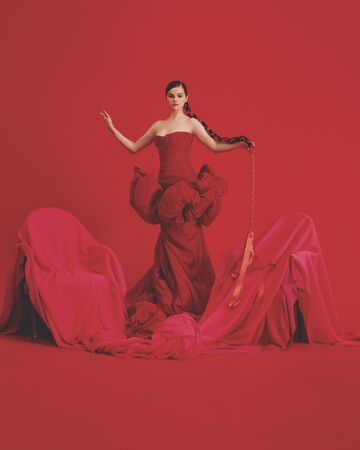 A year after her previous highly successful pop album "Rare," Gomez is stepping into the Spanish-music scene. Her next musical project will be a Spanish-language EP called "Revelación" which translates to "Revelation." In an interview with Zane Lowe, Gomez confessed that a Spanish project is "something [she's] wanted to do for 10 years." Gomez is not foreign to the Latin music world; she has been featured on the hit song "Taki Taki" with Cardi B and Ozuna, and during her Disney days, she released a Spanish version of her song "A Year Without Rain," titled "Un Año Sin Lluvia." In anticipation of her EP, she's released two Spanish singles, "De Una Vez" and "Baila Conmigo" with Puerto Rican artist Rauw Alejandro. "De Una Vez," translated to "Once and For All" is a self-love pop song with urban elements, and "Baila Conmigo," translated to "Dance With Me," is a sultry reggaeton and pop fusion; both songs have topped Latin charts, entered the top 100 in the US, and "De Una Vez" became the first ever all-Spanish song by a female artist to debut at #1 on the Worldwide iTunes Song Chart. With the positive reception of Gomez's singles, it will be exciting to explore the rest of her Spanish EP.
Revelación was released on March 12.