Zoë Rose Named Con Edison Scholar Athlete of the Week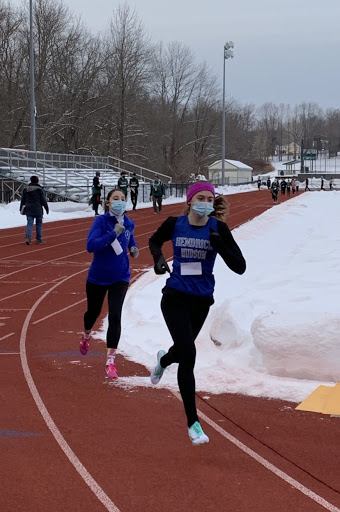 Each week, the Con Edison Westchester Scholastic Sports Program recognizes a "Scholar Athlete of the Week."The Scholar Athlete is a student in the area who excels both academically and athletically, and who demonstrates leadership, citizenship, and commitment to their community. The week of February 13th, Hen Hud runner Zoë Rose was announced as a recipient of this prestigious award. She states that, "Winning this award is a true honor, especially when I look at all the incredible Hen Hud athletes who earned it in the past; I'm very grateful to be added to that list." 
Rose has been a member of Hen Hud's Cross Country, Indoor Track, and Spring Track & Field teams since freshman year, and is now a captain of all three as a senior. While she has been a force on the cross country and track teams throughout her entire career, Rose had a breakout season this Fall, lowering her 5k personal record (PR) by two minutes and ending the season with a fourth place finish at Sectionals, contributing to the team win. She continued with this momentum throughout the winter season, where she placed 1st-3rd in every race and managed to lower her 600m PR despite atypical meet conditions. Throughout her time on the XC/TF teams, Rose has amassed titles including All League, All County, All State Honorable Mention, Team MVP, NY State Scholar Athlete, and multiple Hen Hud School Records. 
Not only has Rose found great success on the track, she also excels in the classroom. She has taken a heavy course load throughout high school, including many AP classes, and is consistently a High Honor Roll student. She is a member of National Honor Society, Math Honor Society, Hispanic Honor Society, and Tri-M Music Honor Society. She is also the Vice President of the Green Team, Public Relations Officer of SEED, and a member of the Class of 2021 Club, Mathletes Team, Girl Up, and Chamber Orchestra, in addition to being one of our very own Anchor News Editors. 
When asked how she was able to find success on the track despite the challenges of training and racing in a pandemic, Rose said that she's coped "by trying to roll with the ever changing situation, and by making sure to take advantage of every opportunity we've had to race." While she and the team have had to get creative with training due to school closures and weather conditions, "[she and her] teammates have done our best to continue working hard together." 
While Rose is unsure of her college plans, she cemented her desire to compete in college during the heat of the pandemic last spring, the shutdown of school and sports pushing her to realize "how much [she] missed being with the team and practicing every day." She will most likely compete in college, and has both D1 and D3 schools on her list. In addition to shifting her mindset towards a college career, Rose stated that the shutdown also affected her training, teaching her new levels of grit "because it took more discipline and focus to get up and run on my own instead of just going to practice every day." Wherever she ends up, Rose will be an asset on the track and in the classroom. 
The Hen Hud community is very proud of Zoë Rose's academic and athletic accomplishments, and excited to see what she does in her final season as a Sailor! 
Favorite team tradition/Hen Hud xctf memory? 
Fun run / frisbee Fridays at CPP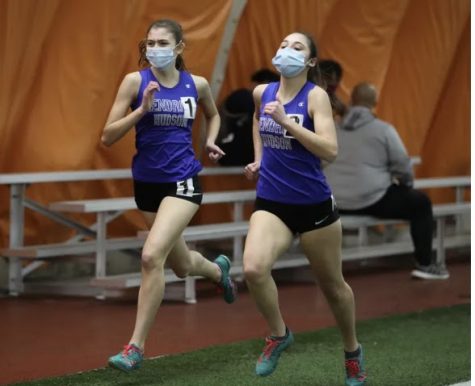 Pre-meet hype song?
"Tigerblood" by the Vistas 
Favorite food post-meet? 
Tacos and ice cream
Favorite workout?
200 repeats 
Pro-athlete you look up to? 
Colleen Quigley